Description
Tech Investor Perspectives for 2017 with Norwest Venture Partners, 500 Startups, Greylock Partners, Foundation Capital and Scale Venture Partners
On this panel, top Silicon Valley investors share their outlook for 2017. Hear directly from them on what areas of business are hot, and what areas not. We will explore questions such: What impact will the new administration have on tech? What areas or technologies are they looking into for 2017? And of course, are we in a tech bubble or not?
This event is a must attend for business and technology professionals as well as entrepreneurs. Find out what areas of innovation the investment community is focused on for 2017 and how it may impact your startup, company, area or career.
All sales are final. No refunds. Read our privacy policy here.
Speakers: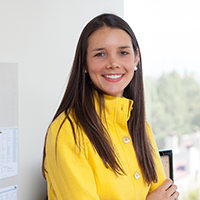 Cack Wilhelm, Principal at Scale Venture Partners
Cack joined Scale Venture Partners in 2014 and focuses on investments in next-generation enterprise software companies, with a particular emphasis on the cloud infrastructure, big data, DevOps, and security sectors. Cack's efforts have led to Scale investments in mobile database company Realm and cloud analytics infrastructure company Treasure Data. Prior to joining Scale Venture Partners, Cack was an enterprise sales representative, first at Oracle selling databases and data integration tools, and later at Cloudera, where she sold the management application for Apache Hadoop to early-adopters in the push toward distributed parallel computing. Cack was initially drawn to the technology and software sectors while at Montgomery & Company, where she helped advise on software acquisitions and capital raises. Cack holds a M.B.A from The University of Chicago – Booth School of Business and a B.A. from Princeton University.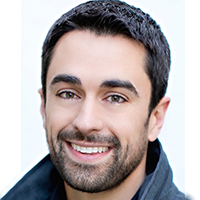 Parker Barrile, Partner at Norwest Venture Partners
Parker Barrile is a product builder and Silicon Valley veteran, who recently joined Norwest Venture Partners as a Partner on the Internet & Consumer team. Most recently, Parker was Chief Product Officer at Prosper, a marketplace lending company, where he led Product, Design, and Engineering. Previously, Parker was VP of Product at LinkedIn, where he led a product org responsible for 80% of LinkedIn's revenue during a period of 20x growth, from $100 million in 2009 to $2 billion in 2014. Prior to LinkedIn, Parker founded a venture-backed startup and held product and business strategy roles at Google and Bain & Company. Parker has served as an advisor to startups such as Medallia, Thumbtack, NerdWallet, Doximity, and Procore. He holds a BS in Math from Stanford and an MBA from Stanford GSB, where he was an Arjay Miller Scholar.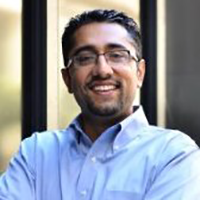 Arjun Dev Arora, Venture Partner at 500 Startups
Arjun is currently a Venture Partner at 500Startups, the most active early stage venture firm in the world. He works very closely with the SF accelerator as well as other regional funds and leads the efforts for fundraising for the fund. Prior to 500Startups Arjun was the Chairman, Founder, and CEO of ReTargeter, a leading digital advertising technology company which was acquired by Sellpoints in 2015. Recognized at the White House and the UN in 2013 and at the Global Summit for Entrepreneurship in 2012 for his success and commitment to a values-centered organization. Arjun has also invested in or advised over 50 early stage companies in the last several years including AngelList, Change.org, BranchMetrics and more. Arjun graduated from UC Berkeley with degrees in Electrical Engineering, Computer Science and Entrepreneurship & Technology.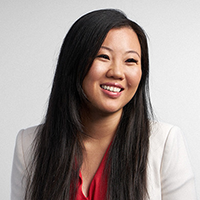 Joanne Chen, Partner at Foundation Capital
Joanne Chen started as a technology entrepreneur when she was nine years old, selling Web design services to local businesses. She studied electrical engineering and computer science at the University of California, Berkeley, and holds a master of business administration from the University of Chicago Booth School of Business. In July 2014, she joined Foundation Capital, where she is heavily involved in sourcing new deals, with a focus on seed- to growth-stage companies with annual revenue of around $15 million. She also launched Foundation Capital's Berkeley Founder's Program, which helps entrepreneurs currently enrolled as students or alumni of UC Berkeley attain seed capital for their startups. Prior to her venture career, Ms. Chen worked as an engineer at Cisco Systems Inc., and was a co-founder of a mobile educational games company called Learning Yard. She began her investing career at Chicago's Hyde Park Venture Partners in 2012.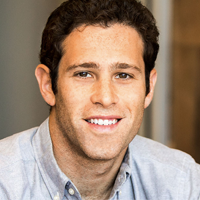 Matt Heiman, Investor at Greylock Partners
Matt joined Greylock Partners as an investor in 2016. Prior to joining Greylock, Matt worked at Charles River Ventures and Greycroft Partners. He was a growth equity investor at Lee Equity Partners where he helped lead investments in the areas of media, consumer, and healthcare. Before that, he worked as a consultant at McKinsey & Company, where he managed teams advising Fortune 500 clients across a number of industries. He also founded a technology startup and was a founding board member of Mommy Nearest. Matt received his MBA from Stanford Graduate School of Business, where he graduated as an Arjay Miller Scholar. At Stanford, Matt was the President of Stanford's Private Equity Club and Jewish Business Students Association. He holds a B.A in Economics and Psychology from Columbia University, where he graduated Summa Cum Laude and Phi Beta Kappa and was awarded the Stanley I. Fishel Prize and Costantino Colombo Award. Matt is a native New Yorker and West Coast transplant.
Moderator and Host: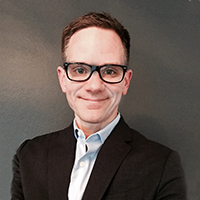 Gregory Kennedy, Co-Founder of Uncharted Minds (@IamGkennedy)
Gregory Kennedy is the Co-Founder of the highly regarded Uncharted Minds Thought Leadership Series. The series has featured speakers from top Silicon Valley companies such as Airbnb, Lyft, Medium, PayPal, Coinbase, BoostVC, Misfit Wearables and more. Gregory is a sought after thought leader, speaker and author whose writing has been featured on The BBC, VentureBeat, YahooFinance, Entrepreneur.com, CMO.com, and Marketing Profs. A former creative director and user interface designer, he has held marketing roles at InMobi, TapSense, and AdRoll. Born in New York City, he now calls Berkeley, California his home.
Agenda:
6:00 p.m. to 6:30 p.m. Networking and refreshments

6:30 p.m. to 7:30 p.m. Panel discussion
7:30 p.m. to 8:30 p.m. Wrap up and meet the speakers
Venue Sponsor:
SF Embarcadero Location, San Francisco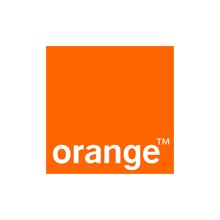 Read our terms and conditions here.