Description
HOW DO I WIN MORE CUSTOMERS?
Join the next exclusive OneMoreCustomer business coaching event. Our content will empower you to grow your business with actionable advice, coaching, and skills.
ABOUT THIS EVENT - Live Webcast
Our upcoming OneMoreCustomer event features Fran Trakenton and special guest, NBA Champion Kevin Willis, discussing the keys to creating and sustaining peak performance in your life and your business.

Join two legendary professional athletes and successful entrepreneurs for a powerful live coaching session, as Fran Tarkenton and Kevin Willis share their keys to:
Creating and sustaining peak performance in your business
Making the transition from employee to entrepreneur
Building a memorable brand your customers will love
ABOUT OUR GUEST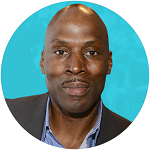 Kevin Willis is a former NBA All-Star and NBA Champion who played 21 professional seasons. During his playing career, Willis co-founded a men's fashion line and clothing company, and since, has successfully grown Willis & Walker into a boutique luxury lifestyle brand.,

ABOUT OUR HOST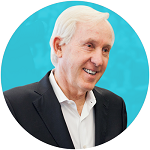 Fran Tarkenton is a member of the Pro Football Hall of Fame and the College Football Hall of Fame. Since retiring from football Fran has had a successful and publicly recognized business career, building more than 20 companies (including during his NFL career). Today, Fran is a trusted spokesperson for small business in America, appearing as a small business authority with television, radio, and print journalists.
Come Join Us to network, learn & have fun.
Host: Michele Wilson, The Velocity Group Global
Sponsor: Paul Montgomery, Ageis Group