Description
Please join the Ventura County Arts Council for the inauguration of its recently named Ventura County poet laureate, Luzmaria Espinosa, at the Agriculture Museum in Santa Paula. A public ceremony and reception will celebrate Ms. Espinosa and mark the start of her two-year term as the official poet and ambassador to the Ventura County community for poetry. During her term, she will participate in ceremonial, educational and cultural activities throughout the county, advocating for its local art, diversity and history.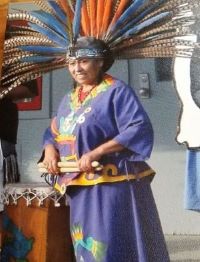 Luzmaria "Luzma" Espinosa is a poet, a life-long activist, teatrista, danzante and cultural worker. Born in Michoacán, Mexico, she and her family migrated to Ventura County in 1956, and she attended Santa Paula schools. She received BA degrees from UC Santa Barbara in Spanish and Sociology, and she earned an Adult Teaching Credential and MA from Antioch University.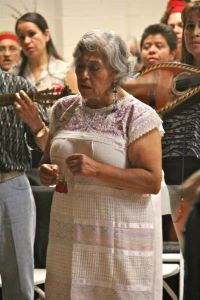 She has shared her poetry in K-12 schools, community colleges and community cultural events in Ventura County, Santa Barbara County and San Luis Obispo County, throughout California, Mexico, Nicaragua and Africa. She acknowledges that her inspiration to develop her poetry came from her mentors and friends, fellow activist artists José Montoya, Javier Pacheco and John Trudell.