Vendors for the 2014 Baby Expo and Great Cloth Diaper Change

Saturday, April 26, 2014 from 7:30 AM to 3:00 PM (EDT)
Event Details
*** Please Read Entire Page for instructions on payment and deadlines. ***
Tablet and Smart phone users will need to click on "Full Site" at the very bottom of this page for full functionality.
Welcome Vendors!
We would love to have you join us at the 2014 Baby Expo and Great Cloth Diaper Change!  Connect with your community at a Guiness World Book event that will be happening across the world on April 26, 2014 from 9:00 am to 2:00 pm.
We have a wonderful venue for you and all of the attendees to stay cool and dry...YES all vendors will be indoors with the exception of Food Trucks...Of course.  We are hosting the event this year at the best location that we have ever had; The Maitland Presbyterian Church Family Life Center in the Gymnasium.  The Great Cloth Diaper Change will actually take place in adjoining rooms so the entire gymnasium will be dedicated to the Baby Vendor Expo.  We are very excited.  We listened to the wishes of the vendors who participated last year and we think that we have covered most or all of their wish list.  Not only will all vendors be inside, but you will have the opportunity and be encouraged to set up the evening before.  This will leave your morning a bit more relaxed and ready to greet all of your customers.
We anticipate a larger turnout than last year because not only do we have a data base from two years now, but we also are starting earlier and the event is about a week later.  So here are the details.
Where:  Maitland Prebyterian Church, 341 N Orlando Avenue, Maitland, FL  32751
When:  April 26th, 2014 9am - 2:00pm with doors open to vendors at 8:00am and about an hour for tear down.  You may set up the night before and we will get you details as to the time.  
Options for Vendor Participation are as follows:
PLEASE READ:  It is necessary to make your selections above and then pay for them here.  When you select Add to Cart you will be allowed to continue to add other items to your cart and pay for all of them at one time.  When  you make selections above a set of questions and appropriate instructions will be generated based on your selections.  Your space will only be reserved when you make your selections at the top AND pay for them below.  Thank you and feel free to ask questions at iShop@CheeksNBums.com.  If you would like to speak to me in person, kindly leave me your phone number in the email.
1.  Swag Bag Advertising - We are geared up for a minium number of 75 participants and a maximum of 130 (with the possibility of another 40+) if we have the same kind of overwhelming response that we had last year.  You provide a sample, coupon, a logo'd item, or something else creative and we will include it in our swag bags.  Please provide at least 100 items.
$5.00
2.  Raffle Prize Advertising - Submit a raffle prize valued at $20 or more and it will be prominently displayed on a table for attendees to see.  Include a description about your company and the item you are submitting for the raffle.  Examples of possible raffle prizes are gift certificates, attention getting products, Gift baskets, and any other creative idea you can come up with.  A photo of the raffle prize will be helpful and required for this category.
3.  Vendor Space - Reserve your space in the 2014 Baby Expo.  You will be alloted space for a 6 foot table.  Please be sure to bring your table and chairs and any other items that you require.  Most of these spaces will NOT have electricity.  If you need electricity please select the Electricity Option (A No Charge option), but available on a first come first serve basis.
Vendor Space $30  Non-Profit Vendor Space $20
4.  Vendor Table - If you don't have a table or if you just do not want ot bring one, select this option.  This option is available on a first come first serve basis at a charge of only $5.00.  This table will NOT include skirting, but will include a chair.  If you need an additional chair please let us know and we will do what we can to accomodate, but there are no guarantees.
$5.00
5.  T-Shirt Logo Sponsorship - Have your logo on the back of the event T-Shirts.  These shirts will be worn by the hosts, volunteers and by participants and attendees who catch the lucky Shirts as we throw them out into the crowd.  This option will require a digital logo.
$40.00
6.  Host a LIVE 20 minute informercial - Want the opportunity to make your pitch to a large number of people in a separate private room?  Then this is perfect for you.  We will have the use of three small (approximately 26' x 22') rooms where you can run the show.  You will have an engaged audience to which you can make your pitch and then sell them your product/idea.  Direct sellers can think of this as a home party on steroids and others will have an opportunity that they may not ordinarily have to pitch to a group.  Take advantage of these slots as they are available on a first com first serve basis.  Your name, company name and the topic that you will be discussing (required) will be part of the schedule that is handed out to each attendee as they arrive.  We recommend that you cater your pitch to the Momma and Baby audience, but it really is up to you.
$30.00
7.  Donate to the Real Diaper Association - Donate for a good cause.  The Real Diaper Association is responsible for The Great Cloth Diaper Change a unique and massive event happening across the globe.  They have made this event possible for so many businesses; large and small; to gain more exposure and increase their customer base.  We would appreciate your donation that will, of course, benefit the Real Diaper Association.  A donation of $15 or more will earn you an event T-Shirt.
$5.00 X 3 Equals Event Tee
How do I do this?
Reserve your space by selecting what it is that you want from the menu here at the top of this page and then select the corresponding Add to Cart button just above to pay.  You will be directed to Paypal where all monies will be collected on behalf of The Real Diaper Association.  If you have any questions feel free to contact me by email at iShop@CheeksNBums.com.  If you need to chat by phone, please leave your phone number in the email and I will return your call at my earliest opportunity.  Everyone, whether or not you have a Paypal account, can pay this way.  If you do not have an account with Paypal then after you select the Add to Cart button look to the left and you will find directions to make your secure payment.  Your space will not be considered reserved until payment has been received.
When & Where

Maitland Presbyterian Church
341 N Orlando Ave
Maitland, FL 32751


Saturday, April 26, 2014 from 7:30 AM to 3:00 PM (EDT)
Add to my calendar
Organizer
CheeksNBums.com

CheeksNBums.com is an online store for Babies and Moms.  We sell products that we feel will help you as a family.  We also strive to select the more natural and/or organic products.  Many of the products we sell are things that we have or still continue to use on our own twin girls.  We are always looking for better ways, better products, unique products along with soft and organic things.  We sell toys that you can feel safe giving young infants.  We sell strollers that fold in a snap, are lightweight, hold two and three children and still fit through door ways easily AND are roomy for your child.  We sell what we find helpful in our own family and things we think will help in other families large and small.  We are all about the rosie little Cheeks that everyone wants to pinch and the clean little Bums that we all find so adorable.  Cheeks N Bums.com! Where you can find things that you really need and the things that you just really want.  
Presenting...

Win a FREE CLOTH DIAPER
Please, remember to Donate online for more chances to win a brand new FREE CLOTH DIAPER by BottomBumpers for you and your little one.  Nothing says Eco-friendly like a certified 100% Organic Cotton Lining and snap-in soaker material. Botombumpers soakers are also topped with a high quality Organic Bamboo Velour, the softest material we've ever touched and they are stain resistant.  Donations for more chances to win a FREE CLOTH DIAPER will benefit the Real Diaper Association.   See 2016 Baby EXPO and Great Cloth Diaper Change of Winter Park, FL for details.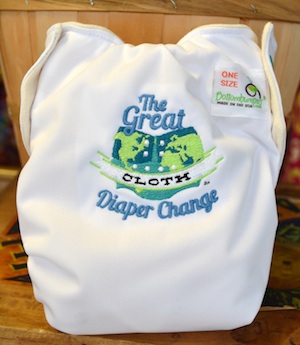 Donate your previously worn diapers
We are working with cloth diaper friendly charities and therefore we need the diapers in your stash that are just not your favorites.  There are babies and mommas who will make it their favorite.  Perhaps all of your little ones are potty trained.  Keep your cloth diapers alive by donating your entire stash.  Please bring in a cloth diaper; new or previously worn; to donate.  You will do someone's soft little "Bum" a big favor in so many ways.  We were able to help more than countless families with all of the cloth diaper donations we collected last year.  Let's make it even more this year.  With your help we CAN and WILL do it!
As quoted from the local representative for a local cloth diaper charity:
"We look forward to participating in the GCDC again this year! ... We had such great donations...more than 15 families were helped in our area as a result!" 
Vendors for the 2014 Baby Expo and Great Cloth Diaper Change