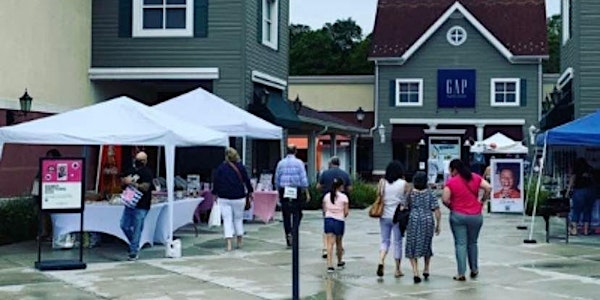 Vendors @ Clinton Outlets / Clinton, CT / Nov 27, 2022
You are invited to participate in a vendor opportunity in "Connecticut's Most Popular Shopping Mall" Clinton Outlets. See details below
When and where
Location
Clinton Premium Outlets 20 Killingworth Turnpike Clinton, CT 06413
About this event
A vendors dream is to be in front of tons of shoppers during shopping season and we have that golden opportunity for you. An estimated 10,000+ shoppers/weekend will be on the Clinton Outlet grounds. Vendors will be spread out in various spots. Its a 1st come 1st serve basis. One rep per company (UNLESS YOU COME IN AS A TEAM)
Available Dates:
November 27th (10,000 shoppers 1 day)
Clinton Outlets Website Event Page: https://www.premiumoutlets.com/outlet/clinton/stream/outdoor-market-series-6202768
Facebook Event Pages:
https://facebook.com/events/s/outdoor-market-series/734997431159775/
Previous Vendor Event @ Clinton Outlets: https://www.facebook.com/Rosecityontherise/videos/10216676254649115
Set up 8:30am
Start 10am Ends 4pm (Vendors can stay set up longer but
must stay for the hours of operation)
Vendor Fee:
($300 for November 27th)
Here are the options to secure a spot:
1) Pay in full (Paypal, Venmo, Cash App, and Checks are all accepted)
2) "Book NOW and Pay Later" with Paypal credit. We would have to
invoice you and you would need to select the financing option in the
checkout section. Approval process takes 30 seconds. If approved you
have 6 months to pay with no interest
3) If you don't want your credit run we can also do a down payment and
monthly installments. Final balance would need to be paid 2 weeks
prior to the event.
If you would like to secure a spot please respond to this email asap by taking a FREE ticket
so we can email you the vendor app and invoice you. Thank you!
Marlon Delgado
MD Productions Owner
860-861-7301