Description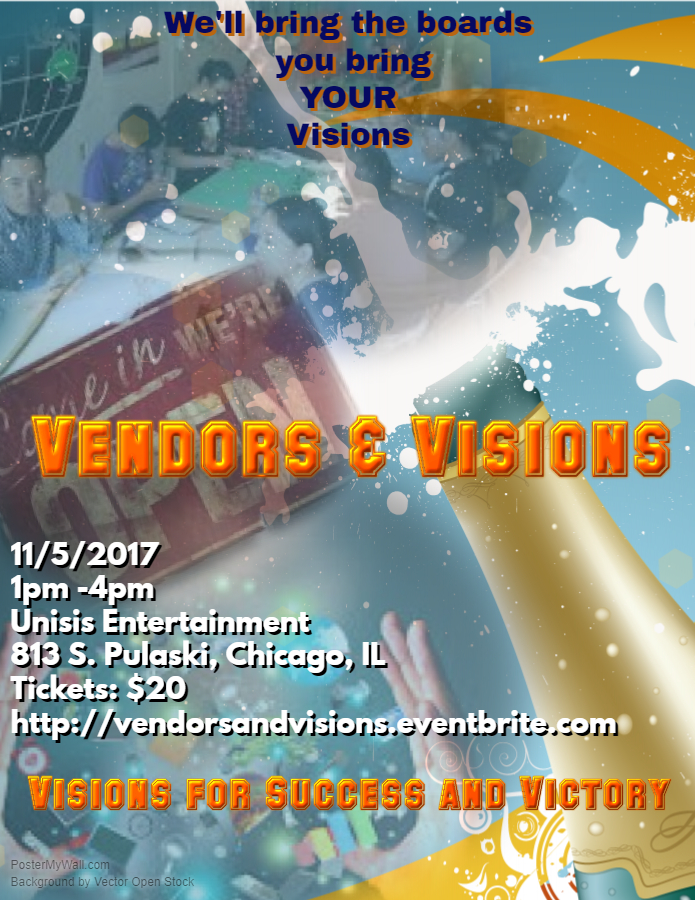 Before you were an vendor you had a vision and that vision drove you to act. How do you stay focused and aligned with your vision? One way many find success is through vision boards.
Have you ever created one? If not now is your chance! It is definitely a must have tool; a vision board is one of the most powerful and effective ways to have clarity of your goals and keep you focused. It's a physical representation of where you are going… representing your dreams, your goals, passion and your purpose. Let's get together and take a major step towards making our visions prosper and flourish. Let us be GREAT!
Feel free to bring your own material or additional to enhance and bring your board to life!
Appetizers and refreshments served.
Workshop will begin at 1:30.
Vendor opportunities available.