Actions and Detail Panel
Vendors and Program/Poster Ad Sales: Afro-Latino Fest NYC 2017
Sat, July 8, 2017, 10:00 AM – 10:00 PM EDT
Description
For Vendors and Small Businesses interested in advertising in our 2017 Program Poster this is a sample of the poster, front and back.


Front will have the artist lineup and the back will be the discounts offered. Take advantage and promote your brand, product, event or service and offer discounts that will drive customer sales Distribution: 5,000- 7,500 Printed Posters + a Digital version available on our website/social media.
Provide your ad copy, decide the discount you wish to offer and the timeframe of your offer (must be at minimum occur during the Festival Weekend) Discounts must be honored online. We reserve the right to reject inappropriate ad copy. If ad copy is rejected and you choose not to change it, your money will be refunded. Discounts/offers should be valid no longer than 7/1/2017 - 8/1/2017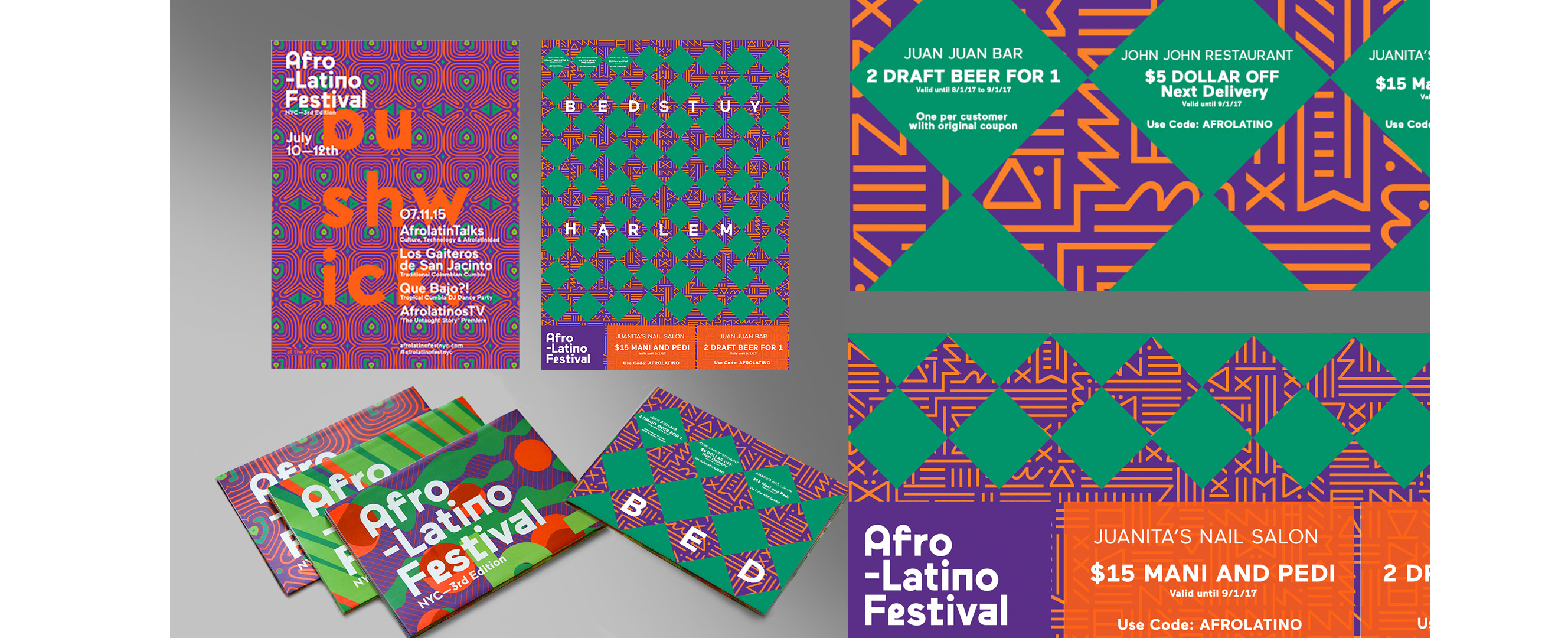 For Vendors interested in additional vendor spaces for Saturday July 8, 2017 @ Bed-Stuy Restoration Plaza see below.
As a Vendor at the 2017 Afrolatino Festival of NY at Bed-Stuy Restoration Plaza you agree to the following:
Vendors and Organizations: Limited to 2 people per vendor.
Space/Location: 10x10 tent/spaces are available for share or individually. We will provide tables and chairs. If you wish to share you will be responsible for collecting payment from your tent share unless you notify us in advance. You who must bring your own tents and company signage. Except for shares, vendors may not sublease their assigned spaces unless approved in writing by Festival. Smoking is NOT permitted in the selling area. Animals will not be permitted in vendors' tents/spaces. No beverages may be sold. EXCEPTIONS SUBJECT TO PRIOR APPROVAL BY FESTIVAL
Set-up: All Set-up must begin at 10am and be completed by 11am. All vendors must bring a tent for their space. If sharing, only 1 tent per 10x10 space. All tents must be safely secured and weighted down.
Clean-up/Break Down:
All Vendors must keep their space and location clean during the event. We will have trash cans around the site.

All Selling must end at 10PM and breakdown must be completed by 11PM.
VENDORS ACKNOWLEDGE AND CONSENT THAT PORTIONS OF THE FESTIVAL MAY BE RECORDED OR PHOTOGRAPHED AND VENDOR MAY APPEAR.
Date and Time
Location
Refund Policy