Sales Have Ended
Ticket sales have ended
For more information go to www.ventura.jbfsale.com. Also follow us on Facebook at www.facebook.com/jbfventura for raffles and other upcoming offers!!!
Sales Have Ended
Ticket sales have ended
For more information go to www.ventura.jbfsale.com. Also follow us on Facebook at www.facebook.com/jbfventura for raffles and other upcoming offers!!!
Description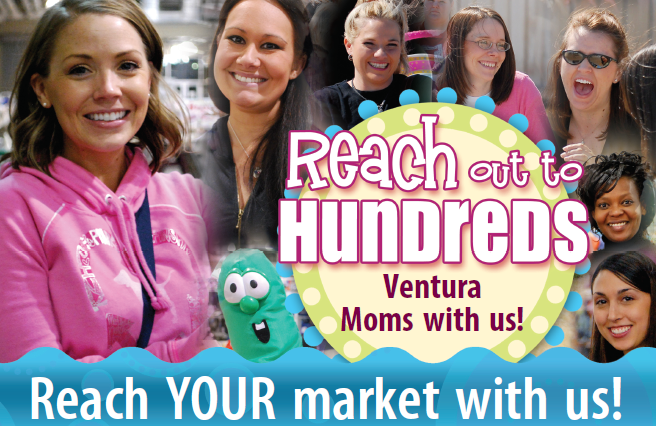 Thank you for signing up as a Vendor Participant for the Ventura Just Between Friends All Season 2017 Sales Event at the Ventura County Fairgrounds. We appreciate your participation! We welcome all family friendly Vendors.

Vendors are available on a first paid, first served basis. No two exact vendors will be accepted however, alike vendors may be duplicated. We will not sell vendor space to two Mary Kay Consultants but one Mary Kay and one Arbonne Consultant will be allowed. We will be having a LuLaPalooza event on Saturday and Sunday of 10 LuLaRoe vendor. LuLaRoe vendors should be applying through a separate EventBrite link and not this one.
Please make sure to email your signed Vendor form to amandagobo@jbfsale.com and pay your vendor fee promptly as spaces are not held unless both are received.
We are offering a Early Bird discount until July 15, 2017 for our November 3-5 sales event. We are offering several different ways to advertise your business.
Vendor Spots
Vendor Spots are sold as individual days or 3 days. There will be 2 different size Vendor spots. All spaces are placed indoor on the floor to receive most traffic from Shoppers. If electricity is needed will place you near a outlet against the wall. We will provide you with 1 8ft table. You can bring your own chair and additional tables or shelves.
1. Booth is a 8 ft table inside a 10 ft x 10 ft space. If you are selling merchandise this is the space you would reserve.
2. Table Only is a 8 ft table. This is not a 10 ft x 10 ft space. The space it limited to the table top only. This is ideal for Vendors distributing information pamphlets and not selling merchandise. Example: a Photographer or Service provider.
Banner Display
Provide your business or organization's banner (no larger than 4'x8') and we'll hang it on the wall for the 1,000+ shoppers to see.
Swag Bag
Can't make the event but still want to reach families in the area? Provide a valuable coupon, discount, promotional/gift item, or business card to go into our Swag Bags, which will be given to the first 250 shoppers. Keep in mind, giveaways with some sort of use/value (pens, toys, stickers, coupons, special offers, etc.) tend to catch our shoppers attention more than just a postcard or flyer. Pieces can be no larger than 5" x 8". You provide 250 copies of your ad and must be received before our deadline (Oct 1, 2017). You may choose any color paper and use both sides. You design and print (cut to size if needed) the ad or coupon. Mail materials to:

Materials must be mailed to address below by Oct 1, 2017

Just Between Friends Ventura
Attn: Charmaine Gobo
P.O. Box 7272
Thousand Oaks, CA 91359
We would LOVE it if you shared this on FACEBOOK. After your register with your email...share! Thank you in advance!
We look forward to having you at the sale!
For a complete sale schedule and additional information go to our website - www.ventura.jbfsale.com
FAQs
Where can I contact the organizer with any questions?
Visit our website www.ventura.jbfsale.com or amandagobo@jbfsale.com
What is the refund policy?
No ticket refunds.