Location
Chambers Bay Environmental Services Building
9850 64th Street West
(next to Chamber's Bay Golf Course)
University Place, WA 98467
Description
You are invited to have VENDOR Showcase Table
Jingle sponsorship.

Or, grab a friend and come and enjoy!
Vendor table Cost $125 Admission Only $25 for tickets
Vendor table includes: 2 tickets (yours and a guest), Table and 2 chairs, linen.
TABLES ARE SOLD OUT
Thank you to the following sponsors who have already committed!
Beautycounter

Cascade Eye & Skin

Classy Custom Embroidery

Damsel in Defense

Diagnostic Imaging Northwest

doTERRA Essential Oils and Jewel Kade Jewelry

FunTotes and More

H20 at Home

Harborstone Credit Union

Heart to Heart Weddings

Team RED Real Estate - Keller Williams

Kronlund Coast to Coast

LuLaRoe Clothing

Paparazzi Jewelry & Accessories

Pearl Chiropractic & Wellness

Pearly Whites Laser Dentistry / BEMER

Pure Romance

The Art of Crunch

Total Image Solutions

Waddel & Reed

Via One Hope Wines

Xyngular
Details:
Location: Environmental Services Building (Next to Chamber's Bay Golf Course)
Address: 9850 64th St W, University Place, WA 97466
Time: 5:00 pm to 9:00 pm
Set up: 4:00 pm to 5:00 pm
You may park in the short-term parking directly in front of the building and unload. We will have an extra wagon if you need help carting your items inside (based on availabilty.) After you unload, please move your car to the parking lot. All parking is free.
Note: We are not allowed in the building before 4:00 pm. Please plan to be completely set up by 5:00 pm.
Vender Blender: (5:00-5:30) doors open to the to guests at 5:30. After you set up, raise your glasses and toast to the evening. This will give you an opportunity to mingle among the other vendors and relax a few moments before the doors open to the guests.
Door Prizes and Give Aways:
Door prizes are encouraged to display at your table or at the prize center.
To encourage guests to visit as many vendors as possible, each vendor will be given their own "bucket" and drawing tickets. As guests visit your table, put one ticket in your drawing bucket and give one to the guest. This gives you the opportunity to chat as they visit your table.
Don't worry about collecting business cards, you wil be supplied a list of the guests that attend the event via email the following day.
We will have each vendor draw a winner from their "bucket" and will POST the winners by 8:00 p.m. on a Prize Wall. The winner can match their ticket and and revisit the corresponding vendor and pick up their prize.
Guests must be present to win. If by 8:30 there are unclaimed prizes and you wish to draw another ticket, you can redraw a ticket and call the winner on the microphone at that time.

The ASK -- Please help with our FUND RAISER!
We are asking each vendor table to donate a bottle of wine (Minimum $10 value or more). Your bottle will be displayed in our Instant Wine Cellar. We will be selling chance tickets for $5.00 each. 100% of the proceeds will be donated to the Dance Theatre Northwest.
Dance Theatre Northwest provides high quality, ballet-based, American contemporary dance performance and dance education, as well as offers economically and culturally diverse communities in the Pacific Northwest the opportunity to experience dance as an important art form.
Optional - Goodie Bag Stuffers
If you would like to provide an item in our goodie bag, please provide at least 100 items by November 29, 2016. Call 253-380-0440 or email info@womensresource.biz to arrange delivery of items.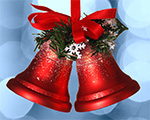 ADDITIONAL JINGLE SPONSORSHIPS:

If you are interested enjoying the perks of sponsorship, but prefer not to staff a vendor table, check out the following opportunities:
All Jingle sponsorships will be recognized in the printed program, on the Jingle Mingle eventbrite page and multipe evite-marketing, microphone mention, logo on the big screen, bag stuffer option, and guest list will also sent to you.
Dance Theatre Northwest Staging Room Sponsorship $125.00 (includes 2 event ticket) Our dancers will need a room to warm up, dress and prepare for their routine. Your sponsorship pays for this private room at the venue, provides water and treats for the dancers. Plus you receive recognition on program, signage and on screen at the event. You may provide item for bag stuffer.
SOLD - Date Night Appetizer: Known as the Ice-breaker appetizer. Special recognition signage will adorn the lobby with your logo and recognition plus by the "date appetizer tray" $150.00 (includes 2 event tickets)
Vendor Blender Champagne Toast: $175.00 (includes 2 event ticket) From 5:00-5:30, you will be the "toastmaster!" Raise your glass and wish our sponsors and vendors a grand evening.
Piano Keys Sponsor: $200.00 (includes 2 event tickets). Our live piano player will add background music to the event from 5:00-7:00. Special recognition signage will adorn the lobby with your logo and recognition. Special recognition signage by the piano player will also list sponsor.
SOLD - Dessert Sponsor: - [Rhonda Hamlin, The Art of Crunch]

SOLD - Wine Sponsor "Fifty Club" - SOLD [Kathy Kleber, Team RED, Keller Williams]


CONNECT. ENRICH. GROW.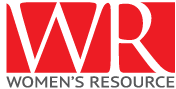 QUESTIONS? CALL 253-380-0440 or EMAIL: info@womensresource.biz