Description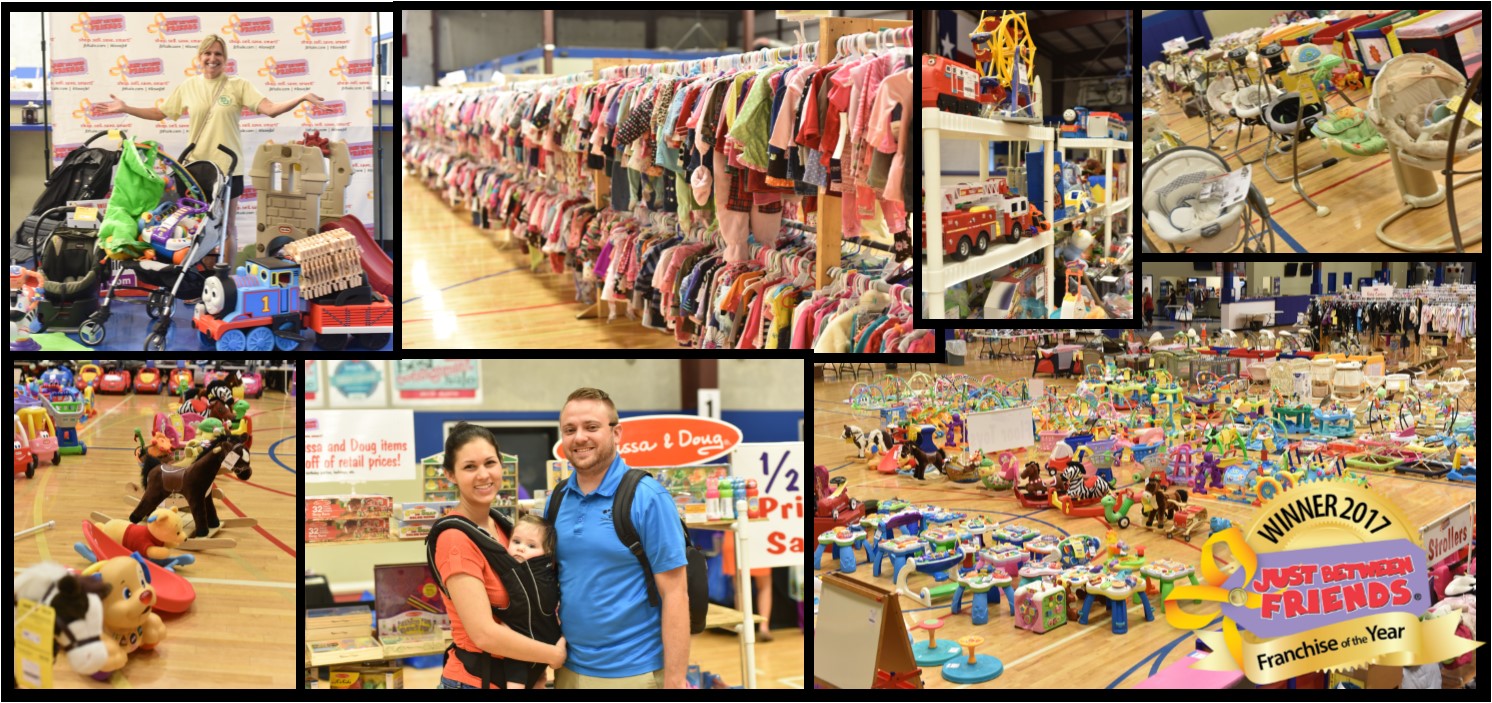 Thank you for your interest in vendor participation at the Just Between Friends Williamson County Event. We LOVE to support local businesses and are here to help! If your target market is families with young children, Just Between Friends Williamson County is the perfect fit. We look forward to partnering with you to help you grow your business!
JBF Williamson County is quickly becoming a household name and a must attend event for local families! We were awarded the 2017 Franchise of the Year and have been voted the Austin Area's BEST Consignment Event for multiple years. We have the privelege of renting the entire Premier Athletic Complex in Leander. This is a 28,000 sq ft space that provides one large, open room where shoppers can roam about to do their JBF shopping, participate in activities, and of course visit our vendors. The PAC also provides a full service snack bar which is an added convenience. It is going to be our largest event yet and we are expecting thousands of shoppers in the 4 days we are open for shopping. Learn more about our HUGE community event HERE.
---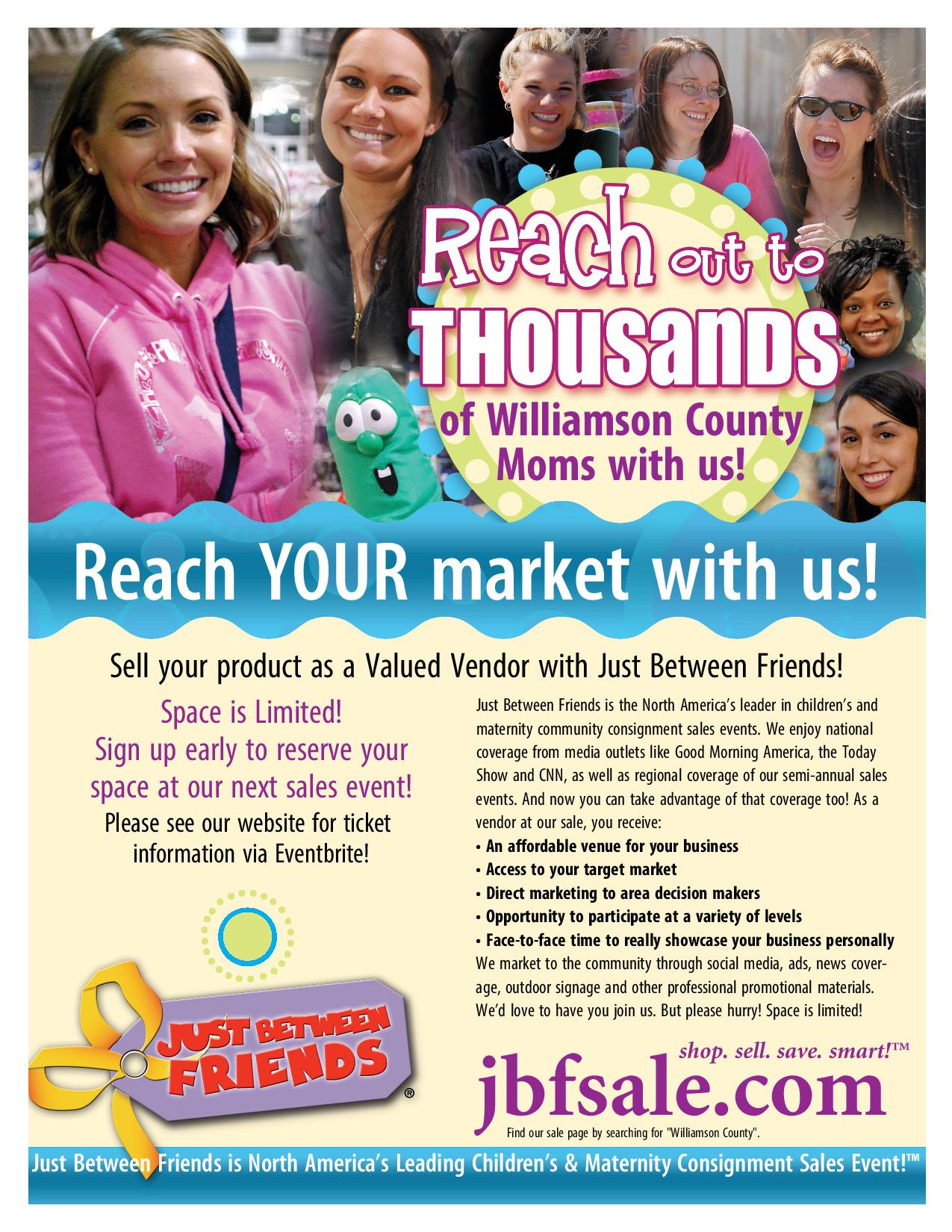 ---
We wish you great success and look forward to working with you!
*Terms and Conditions are located on the registration page.*
*We only allow 1 rep from each business on each day of the event. To see if a rep from your company has already signed up please choose the day you wish to come and a list will pop up of all the remaining spots. You will know if a company is already signed up if it has a line through its name. Our only exception to this rule is the LuLaRoe Event we are hosting on Saturday, May 6 when we will allow 6 LuLaRoe vendors at one time for a special event.*
If you have any questions please contact:
Bridget Jones, Owner & Event Coordinator
bridgetjones@jbfsale.com
(254) 563-5311