Description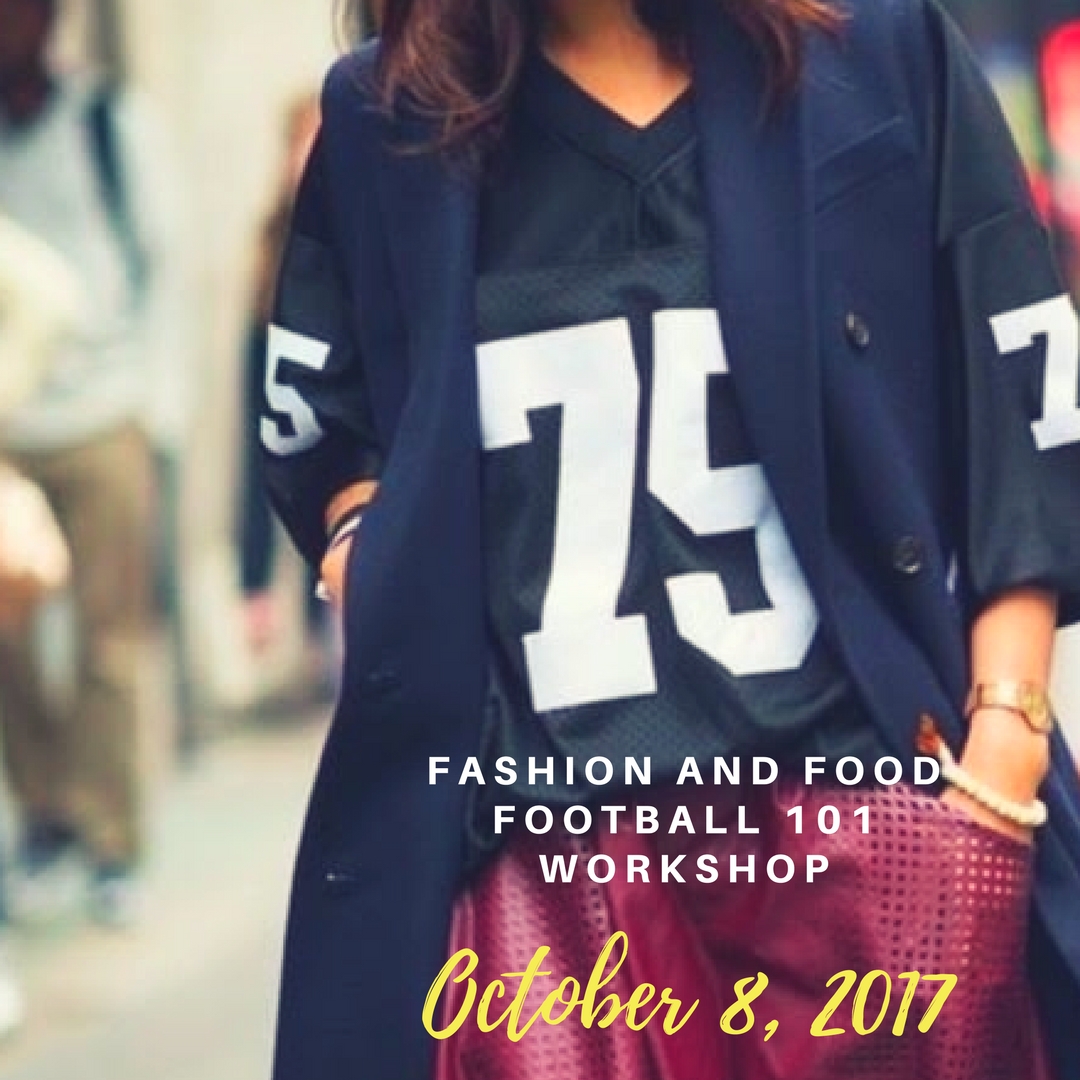 LIMITED VENDOR SPACE FOR SPORTS APPAREL, ATHLETIC APPAREL, SPORTS GEAR + STREET STYLE BRANDS
Interested in showcasing and selling your sports apparel, street style brand, chic beauty and hip glam at our FASHION AND FOOD: FOOTBALL 101 Workshop on Sunday October 8, 2017 register below!
Learn more about the workshop experience AND what you will be a part of as a vendor.
VENDOR OPPORTUNITY AVAILABLE + FREE FOR ATTENDEES
Interested in Being A Vendor? We have a great opportunity for you!
FASHION AND FOOD: FOOTBALL 101

CATEGORIES
APPAREL BOUTIQUES

CRAFTERS

SNEAKER/SHOES OR BOOTS RETAILERS

BEAUTY

CLOTHING BOUTIQUES

WELLNESS PRODUCTS

LIFESTYLE LIVING

SKINCARE PRODUCTS

SPORTS ACCESSORIES

SPORTS APPAREL

ATHLETIC APPAREL

SPORTS GEAR

STREET STYLE BRANDS

AND MORE!
Don't forget to secure your space TODAY!


*Vendors will receive an email confirmation and Vendor Logistics (including set-up details and more) once registered is paid.
ABOUT THE WORKSHOP EXPERIENCE
Sunday's are for Faith, Family and

Football

.
Calling all wives, fiancees, girlfriends and single ladies who want to learn more about the basics of football, rules of the game, how to enjoy the game, learning how to watch the games with your favorite guy plus unique bites, conversations, style and more this NFL football season.
Join us and enjoy the football experience alongside their mates and not in the basement!
WORKSHOP DETAILS
The workshop experience takes place on Sunday October 8, 2017, 4-6pm at a private location in Woodbridge, Virginia includes:
Workshop is for women only!

Learn the Top 10 Rules of the Game

Offense vs. Defense

Insight on Scoring During a Football Game

Cheat Sheet on the Best Resources for Scores, Updates

Positions on Defense

Positions on Offense

Football 101: What Equipment is Needed?

Participate in an Exclusive Question and Answer Session

Shop with Vendors from our Football Hive Boutique

Chance to Host a Football 101 Tailgate Party

Walk away with a signature Football 101 Playbook

Discount on 'My Game Face Includes Mascara' t-shirt
Featured guests include former NFL player, sports blogger, apparel stylist, NFL referee and more.
WORKSHOP HASHTAGS | #Football101 #footballslay #TailgateParty #FaithFamilyFootball


Date and Time
Location
The Competitive Edge Athletic Performance Center
14849 Persistence Drive
Woodbridge, VA 22191
Refund Policy