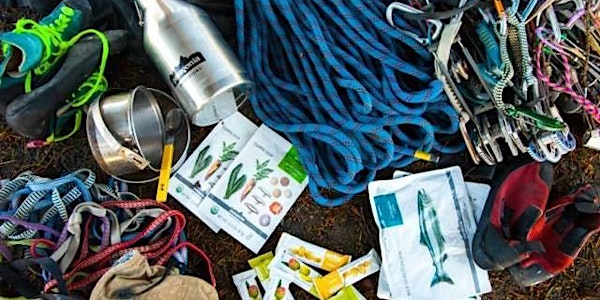 Vendor Fair: Patagonia Eco Innovation Case Competition 2016
Location
Berkeley-Haas Innovation Lab at Memorial Stadium
2297 Piedmont Ave
Berkeley, CA 94720
Description
Join us at the Haas School of Business to celebrate Earth Day, 2016:
Sample sustainable, ethical products
View upcoming internships with responsible companies
Learn about the newest companies in the responsible, sustainable, and athletic space
Participants include: Patagonia, Patagonia Provisions, Lyft, Numi Tea, Farmigo, Revolution Foods, Kuli Kuli Foods, Dang Foods, Crossroads Trading Company, Cutting Edge Capital, Bambeco, Lioness, Indosole, Grassroots Crossfit, CAL student store, Poets and Quants, Dog Patch SF, Mission Heirloom, Shawl Anderson Dance Center, and Berkeley-Haas Case Series and California Managment Review. With additional products and coupons for Sports Basement and Alter Eco.
Directions to the Berkeley-Haas Innovation Lab at Memorial Stadium.
The iLab is located within California Memorial Stadium (2297 Piedmont Ave, Berkeley, California 94720), with access (by foot) directly across Piedmont Avenue from the Haas School of Business (2220 Piedmont Avenue, Berkeley, CA 94720)*. Upon arrival to the Stadium, enter Gate 2. The Berkeley-Haas Innovation Lab is located next to the entrance for Concourse C-E.
*Note that using the Stadium address provided in Google maps (on Stadium Rim Way) will take you up the hill (above the stadium); therefore, it's best to enter by foot on Piedmont Avenue
About the Patagonia Eco Innovation Case Competition 2016:
On Earth Day, April 22nd, 2016 graduate student teams from leading business schools across United States will come together at the Haas School of Business to compete in the development of potential solutions to a real and urgent problem faced by Patagonia: the toxicity of chemicals treatments that keep people dry while wearing outdoor gear.
This is the final round of a first-of-its-kind case competition, which invited students from interdisciplinary backgrounds to help develop a less toxic alternative to Patagonia's current fluorocarbon-based waterproofing treatments that maintains the company's standards for long-lasting performance – a requirement critical for keeping gear out of landfills and reducing significant damage to the planet associated with making more stuff over time.
Other events for the Patagonia Eco Innovation Case Competition 2016 include: