Description
Secret Cup: Portland, Maine
(New England 2016)
Awards Show - June 5th 2016
VENDOR & SPONSOR DETAILS
Thank you for your interest in being a SPONSOR of The Secret Cup, the original and best regional & international hash competition. This event is a Private Cup and will be in Portland, Maine. These are the events we do that have a bigger public attendance with vending booths and everything like most of the events you are used to. Public awards show on the last day of the event, June 5th. The intake for the competition will take place on May 29th 2016, and distribution on May 30th 2016. The Event is from 3pm to 10pm each day on June 4th & 5th 2016.
We are going to be offering
- Vending Badge: for $200 that will allow for walking around and vending with a backpack or pelican case. This permits 1 person to promote at the event and attend all event activities.
- Vending Booth: for $500 that WILL ALLOW YOU TO SETUP YOUR OWN BOOTH FOR VENDING with standard power, a canopy, a table, and 2 chairs as well as allow one banner at your booth. This permits 2 people to promote at the event and attend all event activities.
- Basic Sponsorship: for $1000 that WILL NOT GET YOU A BOOTH but will allow you to promote your company live and have a banner up at the event, it allows 2 guests to attend all event activities.
- Major Sponsorship: for $2500 that WILL ALLOW YOU TO SETUP YOUR OWN BOOTH FOR VENDING with standard power, a canopy, a table, and 2 chairs as well as allow three banners at the event. This permits 4 people to promote at the event and attend all event activities. We will also promote your logo/banner/company on the event page, on the website and will feature promotion on our social media accounts. If you are interested in another kind of sponsorship that we have not listed we are open to your suggestion and welcome everything people would like to contribute to make this event the best it can be.
- GENERAL EVENT DESCRIPTION -
Join us in Portland, Maine for the next regional installment of The Secret Cup for 2016, this one is a PRIVATE CUP! These style of events are our original concepts that have become so popular, ours are still the best experiences and continue to combine cannabis lifestyle with cannabis themed or inspired art and music of all kinds. Over 40 hash makers can compete with their best concentrates, from all over the world, to see if they have what it takes to win the golden torch and take the next step to win the belt, in the most legitimate cannabis competition around.
THE SECRET CUP
This year we also have ADDED A FLOWER portion to INCLUDE GROWERS in our unique judging process. In addition, we are the first and only competition to offer a SOIL TO OIL award for the highest scoring flower that is also the highest scoring concentrate.
ENJOY OUR PRIVATE EVENT
Enjoy our unique style of event where we incorporate glassblowing, music, art and cannabis lifestly brands and companies in a celebration with the staff and competitors. From 7/4/16 to 7/5/16 the event is open for guests to come enjoy the community and experience the people companies and products in a more comfortable atmosphere. This personal experience is fantastic for relaxed networking and simply a casual place to enjoy sampling the products and entries in addition to conversing with some of the top personalities in the competition and sometimes the cannabis industry in general.
ATTEND THE PUBLIC AWARDS
Our awards show will be filled with a small portion of the top industry products and gear from companies like: RigRags, HandMade, Hitman Glass, GrassRoots & more TBA!
Awards ceremony on the evening of Sunday June 5th with custom trophies made by Hexxus Creations and more details TBA.
Live glassblowing demo & entertainment: TBA
This is a MED CARD ONLY event. You must have an MMJ rec to attend.
Tickets available at www.Eventbrite.com
For more info visit www.TheSecretCup.com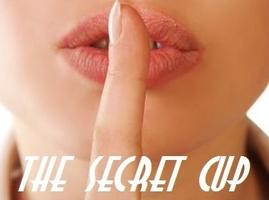 THERE WILL BE NO REFUNDS FOR THIS EVENT
PLEASE BE ABSOLUTELY POSITIVE WHEN MAKING YOUR PURCHASES
THIS IS A PRIVATE CUP EVENT - VENDING BOOTHS ARE LIMITED

GENERAL ADMISSION IS FOR THE TWO DAY EVENT

NO REFUNDS
- The event will start at 3pm and go till 10pm daily -
PARKING
Parking is limited - more details to come

ALL OTHER PARKING WILL NOT BE PERMITED.
We recommend getting dropped off, there will be many no parking areas that will tow cars.
WEATHER
As far as weather - it should be mostly sunny overall.
Bring your valid MEDICAL RECCOMENDATION & come join the 710 community for a celebration of our culture and upcoming artists.
The Secret Cup : Portland, Maine (NEW ENGLAND 2016)

Intake: May 29th 2016 - Awards Show: June 5th 2016
Event Open to the Public (3pm-10pm)

Please come planning to help keep the space clean throughout the event.
This event is brought to you by Rig Rags, and De Sailles Consulting.
Tickets available at ?

Compete at http://competemaine.eventbrite.com
Sponsor http://mainesponsors.eventbrite.com
For more info visit www.TheSecretCup.com
For additional competitor or vendor info send email to:
SecretCupTickets@yahoo.com

1. Competitor or Vendor & Full Name
2. Company/Competition Name
3. Phone number you answer
4. Email address that you check