Description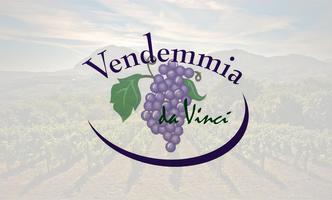 The DaVinci Society of Delaware is pleased to announce that the 15th Annual Vendemmia Da Vinci Wine & Food Celebration will be held Sunday, October 28, 2018 from 3pm to 7pm at the Wilmington/Christiana Hilton with a new indoor format.
Vendemmia Da Vinci is one of the premier Italian American Wine & Food events. DaVinci Society Event Chairman Joe Richichi said "we are excited to bring a new indoor format to Vendemmia Da Vinci. Four renowned chefs will present an array of culinary masterpieces complimented by fine wines."
Chef Pat D'Amico is one of America's Best Chefs as nominated and recommended by peers in the culinary industry. He has worked at noted Delaware restaurants Domaine Hudson in Wilmington and Harry's Savoy Grill.

Chef Giuseppe Furio currently of Trattoria in Bear and previously of V&M Bistro in North Wilmington noted for his authentic Italian cuisine using only the finest and freshest ingredients.

Chef John Constantinou Executive Chef/Owner, Walter's Steakhouse
When our family began our first restaurant in the 1940's, our premise was simple: keep the people coming back, with the finest food and products available. Today our goal is still the same here at Walter's Steakhouse which celebrates its 25th Anniversary this year. The Constantinou family is synonymous with great beef in Wilmington and throughout the world. Serving the finest meat available guarantees the two things you want most in beef: flavor and tenderness.


Chef Robert Fratticcioli is the Executive Chef at the Wilmington/Christiana Hilton. He brings over 26 years of meticulously crafted upscale American cuisine, combined with his original, innovative style of emphasizing regional culinary practices.
In addition to the great food, Vendemmia will have wonderful entertainment by The Smooth Sounds Steve Silicato, Andrea Arena and Ralph Salerno. There will also be a silent auction.