Velocity Europe 2011 Birds of a Feather

Monday, 7 November 2011 at 13:00 (CET)
Event Details
Velocity Europe 2011 Birds of a Feather
With excitement building for the Velocity Conference in Berlin, we are happy to announce a pre-event meet up on Monday, November 7 at the Betahaus in Berlin.
The event will be a great opportunity for visitors of the Velocity conference to beat the jet lag with a day of networking and relaxed sessions and talks. To get everyone in the Berlin-state-of-mind, the evening will be capped with a party.
Berlin has quickly established itself as one of Europe's main technology hubs. There are a lot of web companies in Berlin which are part of a constantly growing and vibrant local web community. The location for the BoF,
Betahaus
, is a shared-office innovation-inducing place that is used by small and large startups as well as established organisations. The BoF event will also bring together web companies from Berlin who may not be attending the Velocity conference.
Participation is free for Velocity Europe attendees. Non-Velocity attendees will be asked to pay 50 Euros on-site to take part in the BoF event. The evening party is open to all and does not require registration. If you are not yet registered for the Velocity Conference, do so now with the
20%
discount code veu11pcy
at the Velocity Registration page. There are also discounts of up to 65% available for students and 40% for non-profit organizations.
Since some people might arrive later than 13:00 to Berlin it is also OK to join the event later, e.g. at the coffee break or just for dinner. Join anytime, have fun and party!
The pre-event will be organized as an open space or unconference with on-spot planning of the sessions. The event is limited to 150 participants who must register in advance. If the event is not sold out in advance then participants can show up at the door.
At the Betahaus, we have 2 larger rooms and 4 smaller meeting rooms. We will hold presentations in the larger rooms and hold discussions in the meeting rooms. The meeting rooms for the discussion can hold up to 10 people. Anyone interested in speaking at the event can contact Schlomo or Eliot to submit a discussion topic.
The following talks are already confirmed:
Fred Beringer / Soasta / @fredberinger:
My Web Performance Dirty Secrets
Fred wants to come clean and reveal to all his web performance dirty secrets – it's too much burden to bear. He's been guilty of some malpractices in the past and so are a lot of people in the industry! Time to take a stand and reveal it all. Do you want to know why popular websites are struggling when comes the holiday season? Why black magic is so popular in some web performance team? Why your brand new and shiny F5 load balancer can be sometime a real waste of money? Or why third-party can really spoil the … party? Best of all, you will learn that there is something call 'The Cloud' that is about to become your best buddy and will prevent you from keeping … dirty secrets.
Andy Davies / @andydavies:
Speeding Up Kerboodle - The Role of Real User Monitoring
Kerboodle is an online learning site delivering interactive media rich content to schools and colleges in the UK. Built using the Microsoft technology stack, Kerboodle delivers close to a million pages a day during peak times. This talk will cover how the Kerboodle team used Real User Monitoring (RUM) to understand their customers environment, identify issues and prioritise performance improvements.
Sean Treadway, Lead Architect, SoundCloud:
SoundCloud's engineering and social culture is as important as the code and operations that run the service. In this talk, we will discuss some of the techniques and tools used to maintain the right balance of a positive tone, engineering efficiency and fun!
Share the learning process - especially from mistakes "High-five o'clock" - multiple times a day

Complaining is too easy, solve harder problems instead

Retrospectives are also a time for personal growth

Respect promotes respect
The day will close with an open party to serve as a socializing warming-up for Velocity. Event participants will enjoy a dinner buffet & free drinks at the after-event party.
Outline agenda (subject to change):
13:00: People can start to arrive, socialize in the café

14:00: Event starts with welcoming remarks and the session planning

15:15 - 16:15: Sessions 1 & 2, each 30 minutes

16:15 - 16:45: Coffee break

16:45 - 17:45: Sessions 3 & 4, each 30 minutes

17:45 - 18:15: Wrap up

18:30: Dinner buffet for event participants

19:30: Open party
(Start time of 13:00 will not change)
Event location:
Betahaus
Prinzessinnenstraße 19-20
10969 Berlin
Betahaus on Google Maps
On-site contact:
Eliot Conaway +491736210365 and Schlomo Schapiro +491707537260
A full schedule, practicalities and registration information will follow shortly.  We look forward to seeing you in Berlin!
We thank the following sponsors:

SOASTA, cloud testing pioneer, provides the industry's leading web testing services and products used by organizations to optimize the performance, scalability and reliability of their websites, web and mobile applications.

MeasureWorks measures, analyzes and improves the quality of experience of online retailers, travel agencies, financial institutions and other online services. We observe their visitors closely, find out how they perceive quality, and identify which areas require improvements. And then enable them to create loyal customers by managing their services continuous and proactively.

SiteSpect provides the world's only non-intrusive web optimization solution, enabling marketers to perform rapid A/B testing, multivariate testing, targeting and personalization, mobile content optimization as well as web performance optimization across all of your sites and landing pages ... all without having to implement page tags or change your site in any way.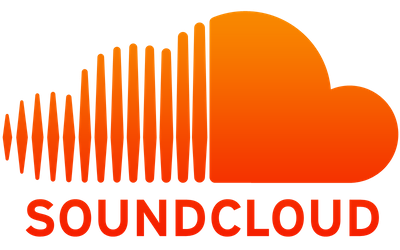 SoundCloud is a social sound platform that lets anyone record, create and share their sounds everywhere on the web.From music to voice memos, poetry to politics, if it's a sound it belongs on SoundCloud. Sounds posted to SoundCloud can be shared privately or publicly to blogs, sites and social networks.
When & Where
Prinzessinnenstraße 19-20
10969 Berlin
Germany


Monday, 7 November 2011 at 13:00 (CET)
Add to my calendar
Organiser
Hosted by SoundCloud in conjunction with the RecSys user group.