VELOCITY: 2019 UCLA Anderson's Women's Leadership Summit
Description
VELOCITY: 2019 UCLA Anderson's Women's Leadership Summit
Made possible by Beth Friedman ('87), Founder, InHer Circle LLC. Presented by UCLA Anderson Alumni Network, UCLA Anderson Women's Business Connection.
Now, more than ever, is a time for female leaders and influencers to come forward and share. The theme of this year's event is BE BOLD. Join us for Velocity 2019, where inspirational women who have learned, earned and triumphed will show how they've succeeded by stepping out of their comfort zones and being an advocate for themselves and the women around them. Do not miss this unique celebration of the power and boldness of women!
We encourage both women and men to be a part of this energizing, thought-provoking, and inspiring event.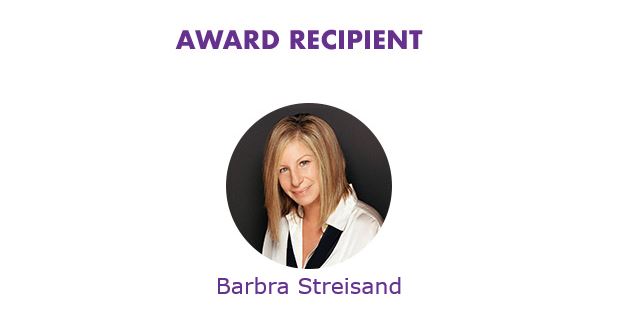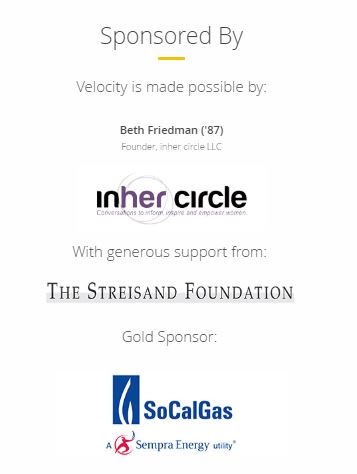 Parking for the event will be available, free of charge, in the East garage. Public transportation and driving directions can be found here: https://www.skirball.org/visit/directions-and-parking
FULL AGENDA:
8:00 - 8:45 a.m.
Breakfast and Registration
8:45 – 9:10 a.m.
Welcome Remarks & Event Dedication
Al Osborne, Interim Dean

Beth Friedman ('87), Founder, inher circle LLC
9:10 – 10:00 a.m.
Morning Keynote Speaker
Valorie Kondos Field, Coach, UCLA Women's Gymnastics
10:00 – 10:45 a.m.
Lightning Sessions
Robin Abcarian, Columnist,

Los Angeles Times

Deb Spera, Author,

Call Your Daughter Home

; Former Producer,

Criminal Minds

Amanda Williams, Senior Program Manager, Tech Company
11:05 a.m. – 12:10 p.m.
Breakout Session Panels (We will send out a survey to obtain your panel preference.)
Women in Male-Dominated Industries

Rewriting the Script: Women in Digital Entertainment

Entrepreneurs Panel
12:30 – 1:45 p.m.
Luncheon, Award Presentation to Barbra Streisand
1:45 – 2:30 p.m.
Afternoon Keynote Speaker
Alli Webb, Founder, Drybar
2:30 – 3:15 p.m.
Afternoon Keynote Speaker
Maya Shankar, Global Head of Behavioral Science, Google; Founder and Former Chair, White House Social and Behavioral Sciences Team
3:15 – 3:20 p.m.
Closing Remarks
Erica Wood ('19), Executive Vice President, WBC
3:30 – 5:00 p.m.
Reception and Networking