Description
Join Growing Hope for a Taste-Test Happy Hour! We are celebrating fall by sampling a variety of apples and delicious honeys. Monthly Taste-Test Happy Hours at Growing Hope are a good time to try something new and stop by the farm to see what's growing. Each Taste Test Happy Hour has a Suggested Donation of $10 to support Growing Hope's work in the community.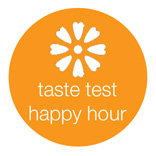 Veggucation Taste Test Happy Hours at Growing Hope explore new flavors, dishes and drinks crafted by local chefs and food experts. Try something delicious and stop by the farm to see what's growing!

About Veggucation: Explore gardening and cooking with Growing Hope's Veggucation workshops, classes, demonstrations, and tastings. Whether at our demonstration farm, in our certified kitchen space, or out in the community, we aim to motivate you to start growing, cooking and eating more seasonal, local produce in order to benefit your health. Pre-registration is required. Please register at growinghope.net/programs/growing-gardens or email Program Manager at growinggardens@growinghope.net. Classes will fill up so register early!
Cancellation Policy: Veggucations cancelled by Growing Hope due to low enrollment, weather, or closure will automatically be fully refunded. You'll be notified of a cancellation 24 hours prior to the start of the program.