Description
Hello Georgia thank you all from coming out to the 3rd Annual Veggie Connection this past Aug.
As we are preparing to bring you The 4th Annual Veggie Connection Event back in our usually home of Smyrna GA in 2018!
We would like to invite you all to VEGGIE CONNECTION NIGHTS!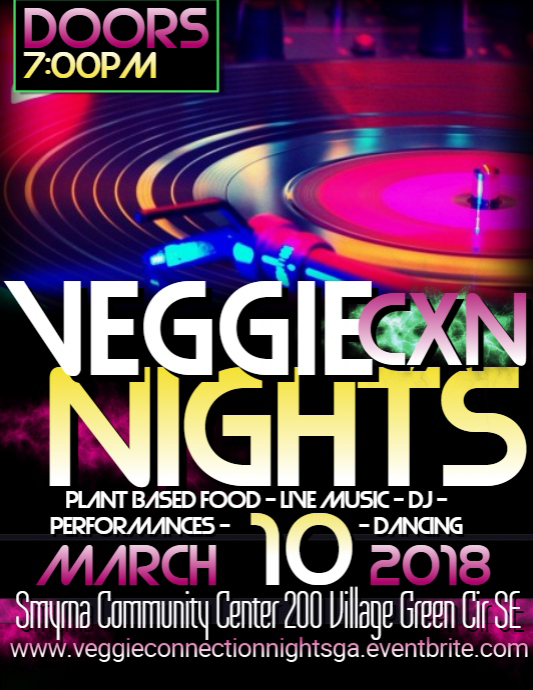 Enjoy an evening of Plant Based Food, Live Music, Dj Dancing, Performances, and a Veggie Connection Nights Goody Bag.
This event will sell out make sure you purchase your tickets today!