Join us to remove vegetation at a curve in the trail that contributes to a blind corner that causes crashes.
About this event
Volunteers will remove vegetation from along the Mount Vernon Trail. This vegetation blocks sightlines creating a blind corner that has contributed to making this trail section a high crash area.
Volunteers are needed to assist with cutting, pulling, bagging and removing vegetation. No special skills are needed. We'll teach you how to help in just a few minutes.
What to Bring:
Hand Pruners and loppers (We will have several to borrow)
Work Gloves (We will have several to borrow)
Sunscreen
Water to drink
A face covering
Getting there: We'll meet on the trail. The work area is .2 miles north of 615 Slaters Ln (see map below)
Covid Safety Measures:
Event will occur outdoors
Work area allows keeping further than 6' apart at all times
Volunteers are required to wear masks
All loaner tools and gloves are cleaned and sanitized prior to the event
Hand sanitizer will be available
Other Ways to Help:
Sign up for one of our other volunteer events at mountvernontrail.org/events
Make a donation to keep us stocked with tools and supplies.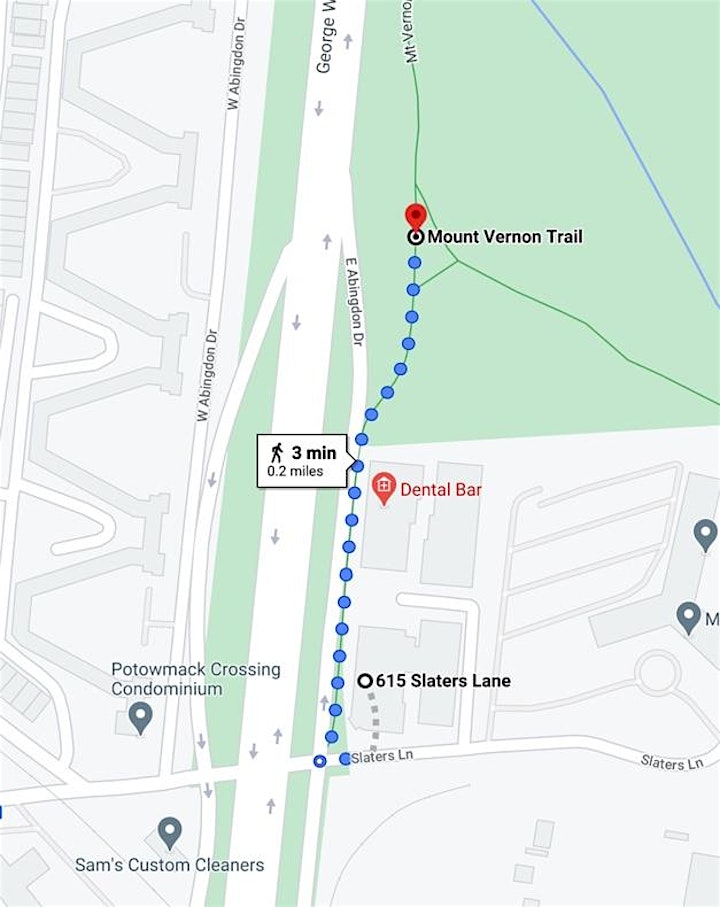 Work are is a .2 mile walk from 615 Slaters Lane. Look for the purple Friends of the Mount Vernon Trail signs and a big bike trailer.
Organizer of Vegetation Removal at Blind Corner Near Marina Towers