#VegasTech SXSW Lounge
When and where
Location
222 East 6th Street Austin, TX 78701
Description
The #VegasTech community is excited to announce our 2 keynote addresses at the #VegasTech SXSW Lounge. Tony Hsieh of Zappos, and Jason Mendenhall of Switch. In addition to these great presenters, you will hear from SXSW V2V Festival Producer Christine Auten, who will talk about the new conference in the SXSW family and will draw a name from those in attendance, for a free V2V Badge.*
ALSO! Don't forget to register for the #VegasTech SXSW Party
Be sure to download the #VegasTech app, and check in from it at this event to be entered into a contest for a FREE airfare and hotel for two to Las Vegas, provide by VEGAS.COM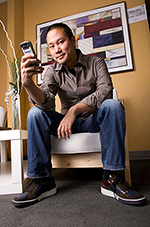 Tony Hsieh
CEO of Zappos, and #1 NY Times Best Seller, "Deliverying Happiness"
In 1999, at the age of 24, Tony Hsieh (pronounced Shay) sold LinkExchange, the company he co-founded, to Microsoft for $265 million.
He then joined Zappos as an advisor and investor, and eventually became CEO, where he helped Zappos grow from almost no sales to over $1 billion in gross merchandise sales annually, while simultaneously making Fortune Magazine's annual "Best Companies to Work For" list. In November 2009, Zappos was acquired by Amazon.com in a deal valued at $1.2 billion on the day of closing.
Tony's first book, "Delivering Happiness", was published on June 7, 2010, and outlines his path from starting a worm farm to life at Zappos. Tony shows how a very different kind of corporate culture is a powerful model for achieving success and happiness. "Delivering Happiness", debuted at #1 on the New York Times Bestseller list.
Most recently in October 2011, Tony was interviewed by Barbara Walters when she interviewed self-made entrepreneurs. The piece included a visit to the headquarters of Zappos.com that was dubbed what "might just be the wackiest workplace in America."
In addition to his responsibilities as CEO of Zappos.com, Tony is leading the "Downtown Project," a group committed to transforming downtown Las Vegas into the most community-focused large city in the world. This transformation includes the relocation of the Zappos.com offices from Henderson, Nevada to what was the old City Hall in downtown Las Vegas.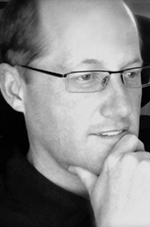 Jason Mendenhall
Executive Vice President of Switch
Jason Mendenhall currently serves as the Executive Vice President of Cloud for Switch. He oversees the United States InterCloud Exchange (I.C.E.) and is responsible for the development and market introduction of new products and services into the Switch Ecosystem. Previously, he was the co-founder of Verde Communications where he built the company from the ground up to its eventual sale to Sparkplug, Inc. For over 15 years, Jason has served as an executive for global-enterprise level companies in the telecommunications, software, and technology consulting industries. His depth and breadth of experience in working where technology and business intersect give him a unique perspective on the issues impacting entrepreneurs, enterprise executives, and technology practitioners. He holds a B.S. in chemical and fuels engineering from the University of Utah, is member of the UNLV College of Engineering Advisory Board, serves on the board of the Technology Business Alliance of Nevada and is member of the Open Data Center Alliance.

Christine Auten
SXSW and SXSW V2V Festival Producer
Christine Auten is a Festival Producer for SXSW, and also the Festival Producer for SXSW V2V. This four day event brings the startup and venture capital communities together with the creative industries that have helped to make SXSW so special. V2V serves innovators and entrepreneurs from across all the industries at the core of the SXSW Family of events - technology, music, film, fashion, health, education, sustainability, and more - as they learn the skills, make the connections, and find the inspiration to take their ideas and talents to the next level.
*After Christine's presentation-one random attendee's name will be drawn for a free SXSW V2V festival registration. Name drawn must be in attendance at the time of the announcement, the registration is not transferable to another name, and is provided by SXSW, Inc.**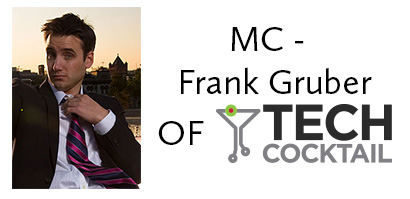 This and all #VegasTech events at SXSW are possible thanks to our amazing sponsors from the #VegasTech community including :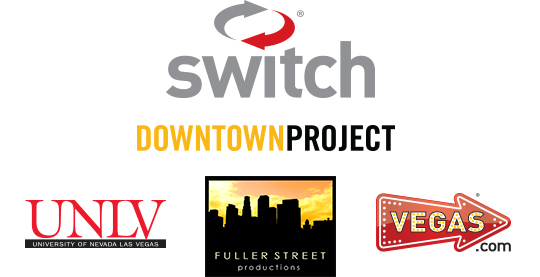 Also see presentations from our local Las Vegas Startups including :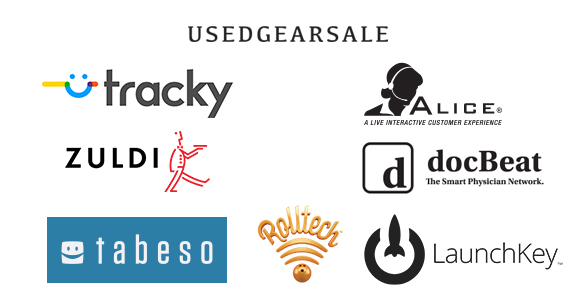 For more information about all #VegasTech evens happening at SXSW 2013, just watch this short video.
VegasTech SXSW Party shot and edited by Roger Erik Tinch
Music with permission by Faded Paper Figures
Bringing the style of old-school Vegas to Austin in 2013. Come enjoy a hosted bar and appetizers served in an intimate venue at 222 6th Street, Downtown Austin. Mix and mingle with key players in the Vegas tech scene and learn why Slate Magazine said it has the potential to be the next "innovation cluster" in the coming year.
***RSVP does not guarantee entrance. First come first serve. ***
Event details:
When: Sunday, March 10th, 2013 at 6:00 p.m.
Where: 2nd Floor of 222 East 6th Street, Austin, TX 78701
What: An open bar and networking event with SXSW attendees
Price: Free with a SXSW badge (must be 21+ years old to enter)
Other #VegasTech Events Happening at SXSW 2013 :
Register for our #VegasTech SXSW Party at Red 7 on Monday night.
Visit our 800 Square Foot Trade-show exhibit on the SXSW Trade-show floor
Be sure to follow @vegastechsxsw on twitter for the latest in our SXSW plans