About this Event
The 1st Annual Vegas Yoga Festival will be hosted on October 5th and 6th, 2019 at the Vegas Spring Preserve, located just 10 minutes off the strip. Enjoy access to unlimited classes over the weekend along with a gift bag, raffle and lounges to relax. There will be healthy vegan food options, Kombucha and other healthy options available. Join the 5K Fun Run on the trail at the Spring Preserve on Sturday morning. There will be 1 hour yoga classes hosted all day from the top local vegas yoga studios. Come enjoy Vegas like never before and connect with the local yoga community.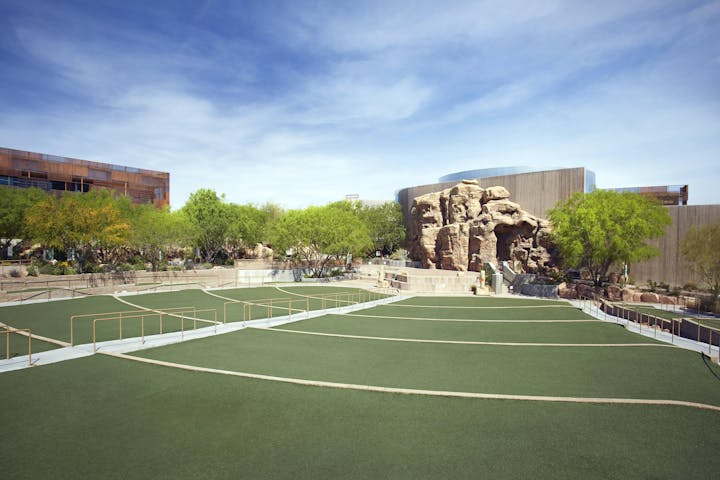 The Vegas Spring Preserve is located just 10 minutes off the strip. Connect with nature at the award-winning Botanical Garden, home to the largest public collection of Mojave Desert plants. Come see where Las Vegas began! Walk, bike, or ride the train through our trails and discover native habitats and archaeological sites.
Explore native Mojave Desert wildlife through live animal exhibits and natural and restored habitats, including 15-acre Desert Tortoise Habitat. Find out more about the Sping Preserve here: https://www.springspreserve.org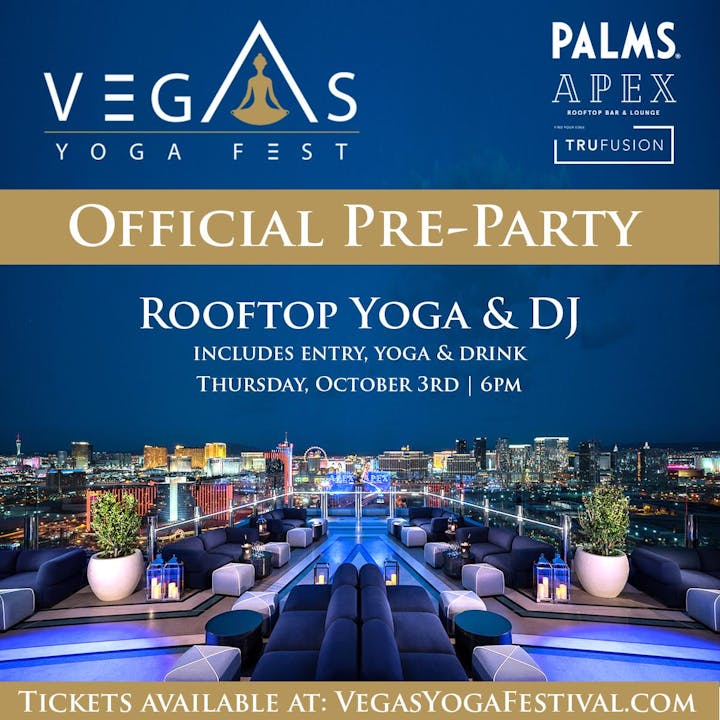 Join us for Rooftop Yoga at the PALMS APEX Lounge on Thursday evening, October 3rd at 6pm. Tickets are $25 and include entry, yoga with DJ and 1 drink ticket.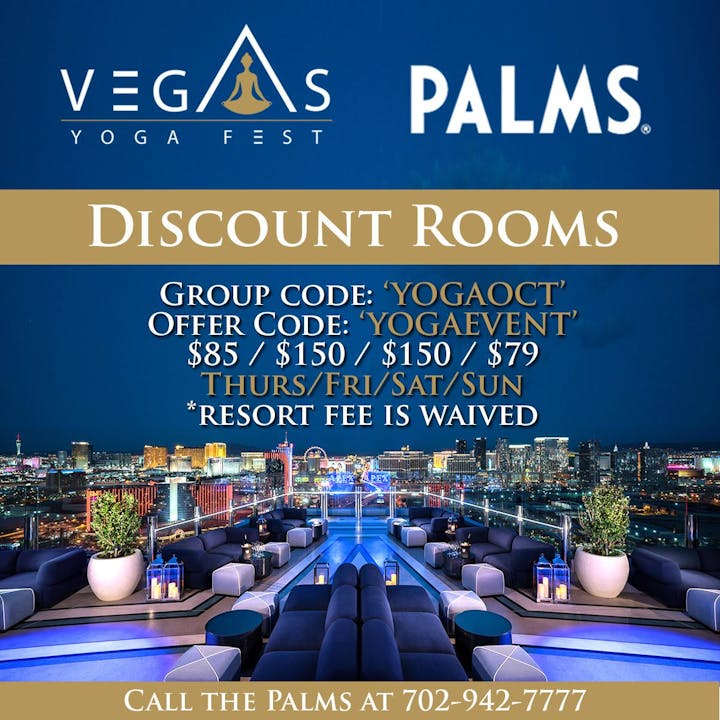 PALMS is an official sponsor for the Vegas Yoga Festival and are offering all our gests discount rooms! Simply call 702.942.7777 with group code 'yogaoct' and offer code 'yogaevent'