Sales Have Ended
Registrations are closed
Sorry, the signup period is over. Visit HRTechAlliances.com to learn about future events!
Sales Have Ended
Registrations are closed
Sorry, the signup period is over. Visit HRTechAlliances.com to learn about future events!
Description
Table Topic Agenda Now Online - View Here
and...
A sampling of the great #HRTech companies looking to meet leaders like you:




Dozens of others are in the web/phone app - register now for full access!
---
VIP Collaboration Zone at Carmine's

Monday Sep 10th and/or Tuesday Sep 11th
A Vendor-to-Vendor Networking Event
► Discover New Partners
► Rekindle Current Partners
► Connect & Collaborate
Be part of our 12th collaboration event HR Tech Alliances is bringing back to Las Vegas the famous Collaboration Zone with 1:1 Meetings and peer led Roundtable Topic discussions (see agenda) with influencers & experts on the latest hot topics like AI and Blockchain.
Photo: Roundtable Topic "How to Work with Influencers" in the Collaboration Zone at recent HR Tech Summit in Toronto - featuring William Tincup & Sarah Brennan, moderated by Brad Sutton.
---
MONDAY SEPT 10TH (9am - 5pm)
and/or
TUESDAY SEPT 11TH (8:30am - 4pm)
Use our custom web/phone app to pre-book 1:1 meetings with dozens of the top #HRTech vendors looking to collaborate at this unique event. The booking app will make meetup recommendations for you while keeping your email private; it also makes it easy to attend peer led roundtable sessions on the latest hot topics.
Get smarter & get connected!
Meeting space is limited to 80 companies, so sign up quickly!
Imagine having 20+ meetings booked before you even leave for Vegas! The VIP Collaboration Zone at Carmine's is a destination for HR Tech and Service vendors wanting to have pre-scheduled, 30 minute meetups with other vendors to discuss partnership or collaboration opportunities. Easily book meetings on Monday or Tuesday during any part of the day that fits your schedule.
ROI (Business Case)?
If fully booked, $13-20/meeting depending on day(s) selected
This will be the ONLY vendor-to-vendor meet up in Vegas the entire week
Too many partners? Use the 80/20 rule and replace the bottom 80% of your partners
---
All tickets include buffet breakfast and lunch from the world famous Carmine's!
---
The Vegas Collaboration Zone is Sponsored By: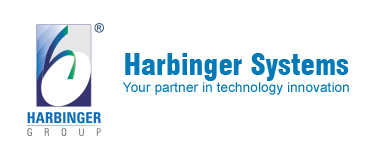 AND


Please note: this event is not affiliated with either the HR Technology Conference/Expo #HRTechConf or the SAP #SuccessConnect event running the same week in Las Vegas.
---
This #HRTech 'Vendor Only' Community Event is produced by HR Tech Advisor and brought to you by the great people behind HR Tech Alliances, including our Advisory Board and their great ideas, feedback and collaboration - special thanks to:
HR TECH ALLIANCES ADVISORY BOARD
Dawn Standerwick - VP of Strategic Growth @ Employment Screening Resources
Asdrúbal Pichardo - GM, EVP Europe & Global Alliances @ Corporater
---
TESTIMONIALS FROM PREVIOUS EVENTS
Nikos Livadas - Monster
How did you enjoy the Collaboration Zone @HRTechSummit in Toronto? "Excited to be here, had a very fruitful couple of days meeting with some of the newest & greatest technology providers globally in the HR space. Having the opportunity to meet with them for 30 minute sessions has made this one of the most fruitful conferences I've been to, I look forward to the next one!"

Should all the HR conferences have a vendor Collaboration Zone? "They should, so you can pick and choose who you meet with (which) allows you to easily create an appointment to find (new) alliances & partnerships, and customers."
Kayla Kozan, Director of Marketing - Ideal "Not sure I have ever seen a HR show with vendor educational opportunities. What we benefited from the most (here at HR Tech Summit) was the Collaboration Zone. For the first time I was able to to sit at a table with major influencers."
Mark Wolfram, VP Partnerships & BizDev - Azuqua "This was the first HR show for our Integration Platform As A Service. I appreciate the input introductions and guidance from HR Tech Alliances. Having the right people who have specific level of focus that aligned with ours...the dedicated space and the introductions is super helpful."
Chris Macomber, CEO - WhoKnows "I ended up with a number of deals that would not have been possible without this type of conference. This was my first Canadian conference, it was well worth having to dig up my passport."

Danielle Sayre, Director of Partnerships & Alliances - Nexxt "So far I have one signed partner and 5 or 6 more potentials from my 11 meetings total that day. I'll take that for a day's work anytime I can!"
SEE SAMPLE LIST OF PREVIOUS ATTENDEES
---
FAQs
Q: Can I bring a friend?
A: Yes! Events are always better when you attend with a friend, but, they too must buy a pass and be registered. The Collaboration Zone is for pre-scheduled meetings - no more leaving things to chance!
Q: Are there ID requirements to enter the event?
A: No, but you must either be a guest of one of the sponsors or must have a pass and be registered to pre-book your meetings.

Q: What should I bring to the event?
A: Bring 20+ business cards, and ideally a one-pager to help facilitate discussions and as a 'leave behind' for your guest, note paper (even if you have an exceptional memory, taking notes shows you are interested). Sponsors will each get a table placard (a small 8x11 table display) and can bring a pop up floor banner (max 2'x7').
Q: Can it really be this easy?
A: Yes! 7-10 days before the event you'll be able to see who is participating, review their profiles and pick those with whom you'd like to have a 20 minute in-person meeting. Upon accepting your request, the scheduling platform will auto-schedule a table (or chair) and a time that works for both attendees. Meet, collaborate, then propose next steps!