Vegas VC & Angel Event

Thursday, May 2, 2013 from 2:00 PM to 6:15 PM (MST)
Event Details








The Soho Loft
and
FundingPost
present

Vegas VC & Angel Event
Sponsored by Entrepreneuria, UNLV, Tracky


Interested in meeting early-stage Angel Investors and Venture Capitalists in Las Vegas?

Then register for the The Soho Loft and FundingPost event on Thursday, May 2, 2013!

The Soho Loft and FundingPost has hosted 220+ sold-out venture events in 22 cities over the past 11 years.

At our next event, the panel of investors will focus on Early-Stage Venture Investing: How to meet investors, pitch them, and what it really takes to get them to write you a check! We will be discussing trends in Early-Stage Investing, hot sectors, sectors that these Angels and VCs look at, things that are most important to them when they are considering an Investment, the best and worst things an entrepreneur can do to get their attention, additional advice for entrepreneurs, current events such as deal terms and crowdfunding, and, of course, the best ways to reach these and other Investors. There will be plenty of time for networking with the Investor panelists, both before the panel & after the panel at the Cocktail Party!

As an additional benefit, entrepreneur 1/4 page summaries will be given to the investor speakers and attendees. All of the Investors will get your company description and contact info!

Register today, as this event will sell-out and seating is limited! The event will be at the famous former Mike Tyson Mansion, kindly provided by Dominic Marrocco and UNLV!

Additionally, there will be an Optional Pitching Workshop Lunch from 11am-1pm. The cost to participate will be $350. This Lunch Workshop includes the $75 ticket to the event. During this workshop we will completely deconstruct your elevator pitch, and work with you on formulating a clean and concise elevator pitch giving the important information that investors NEED to hear to make an educated decision on your company! Then you get to give your new Elevator Pitch in person to the Panel of Investors during the event! There are only 10 spaces left in the Workshop.
Mr. Joe Rubin runs the pitch workshops and has been running them for 10 years. The structure and information is a must hear for any company in the world. These consist of 1-2 hours exclusive seminars that discuss what angels and VCs wants to hear. These also allows the pitch workshop participants watching to volunteer and do their 2 minute pitch without panels, slides or visuals for instant critic, suggestions and guidance by angels and VCs in the public. Only 10-20 volunteers get to pitch on the spot and we have seen good pitches get the attention of angels and VCs on the spot.
Location: 6740 Tomiyasu Lane  Paradise, NV 89120
Date: Thursday, May 2, 2013
Time: 2:00pm - 6:15pm
Cost:
- Entrepreneur Raising Capital (92 left): $75
- Entrepreneur Event + Pitching Workshop (10 left): $350
- Investor / Service provider: $85
Crowd Funding Moderator: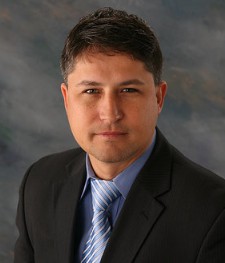 David Drake
David Drake is the founder of The Soho Loft Capital Creation Event Series ("TSL") which promotes and facilitates capital formation for the Private Company Marketplace (PCM). Mr. Drake is also the Chairman of LDJ Capital in New York City and a thought leader on the JOBS Act (Jumpstart Our Business Start-Ups Act) including, but not limited to, Reg A+, Reg D 506, Crowd Funding Capital and Onramp IPO. He is a founding executive board member of both the Crowdfund Intermediary Regulatory Advocates (CFIRA) and the leading crowdfunding global trade network, the Crowdfunding Professional Association (CfPA). He was chosen to represent the U.S. Commerce department as a JOBS Act expert delegate at the July 10 2012 meeting in Brussels and July 12-13 2012 Rome US and European Transatlantic Economic Council (TEC) forum led by Ambassador Miriam Sapiro, Deputy US Trade Representative, with European Ministers and legislators.
Crowd Funding Panel:
Scott Purcell
Founder, Arctic Island

 In 2011 Mr. Purcell founded the securities based crowdfunding platform Arctic Island, which will operate pursuant to Title II and Title III of the JOBS Act. He is an active Board member of the Crowdfunding Intermediary Regulatory Association (CFIRA), a founding member of the Crowdfunding Professionals Association, and the author of the "Best Practices for Funding Portals", which sets policies for operations, fraud and security. He is also the author of CFIRA's position on "BD and Registered Portal Regulatory Mechanics" and has been an active editor of numerous other industry positions. As the nascent crowdfunding industry takes shape, Mr. Purcell brings considerable experience in both securities and internet technology.
In 1988 he founded a trust company that managed fixed income instruments for institutional investors, which he sold to a regional bank. Mr. Purcell also started a bond trading desk, a
clearing firm for institutional investors, and published a book "The Guide to Fixed Income Investing". In 1994 he founded Epoch Networks, one of the world's first ISP's, and raised over $60 million in venture capital.
As an initial Board member of the Commercial Internet eXchange (CIX), he often represented the nascent industry before Congress and the FCC. In 1999 Mr. Purcell founded OnAir Networks, raised over $40 million in venture capital and built the first music storage, streaming and downloading services for Sony and Universal. During this time he was retained by the Recording Industry Association of America to advise them on internet technology issues and copyright matters, and to represent the industry before Congress. Since selling OnAir in 2001, Mr. Purcell has started several ventures, including a search engine wholesale business, a family tree and journaling website, and a niche social network.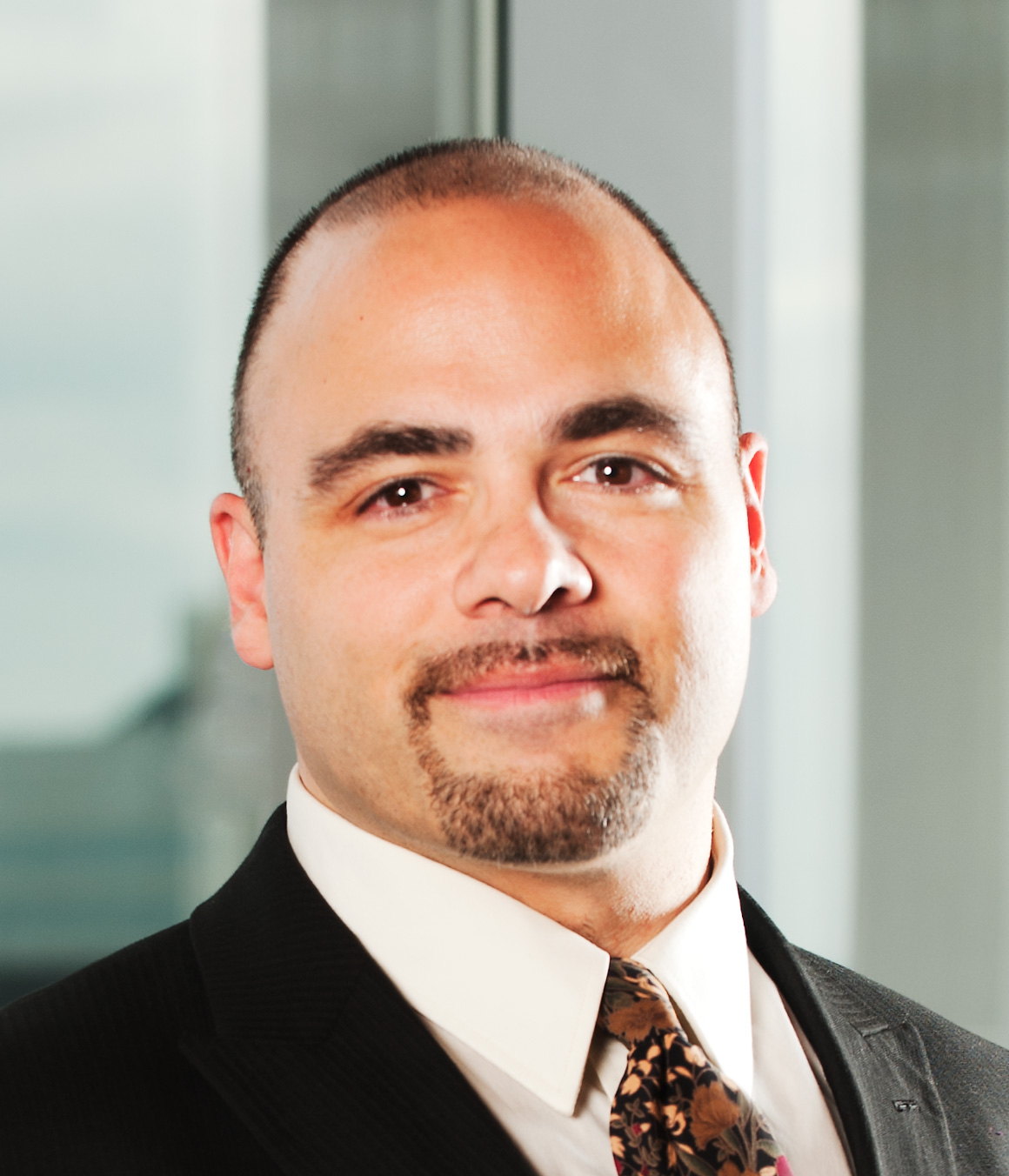 Mr. Barisonzi launched CommunityLeader in March 2012 as an integrated equity crowdfunding platform. Since then CommunityLeader has emerged as one of the most innovative crowdfunding platform with products for businesses, investors and intermediaries.

CommunityLeader's portfolio includes:
● CampaignLeader, a business due diligence and management application; and
● CommunityInvestor, for investor qualification, education, and portfolio management ; and
● Apicista: A complete portal backoffice.

All of which are sold as white­labeled solutions and available as application on the iTUnes and
Google Play stores.

Mr. Barisonzi has published several widely read whitepapers including "Community Sourced
Funding" and "Crowdfunding: Why Start Now?" Mr. Barisonzi has been the featured speaker and
lead training at the CommunityLeader Live educational events being held around the country to
educate, inform and train business leaders on how to safely engage their community in equity
crowdfunding.

Angels and Venture Capitalists Panel:
Dominic Marrocco
Founder, Entrepreneuria
Dominic can best be described as a serial entrepreneur. 38 year old Dominic, who is originally from Leeds, England, now divides his time between the UK and US where he runs businesses in property, IT, his own venture capital fund as well as supporting multiple charities. His own story of success (he became a millionaire before he was 21) is one of inspiration for budding entrepreneurs and future business leaders.
Having graduated from Harvard Business School awarded the status of Visiting Fellow of Bournemouth University's Business School (BU)l and Honorary Fellow of University of Nevada Las Vegas (UNLV), Dominic sees his relationship within academia as pivotal in enabling students to follow in his footsteps. He regards the role of education in addition to developing business acumen as invaluable; crucial to underpinning sustainability. This is his key motivation for funding and establishing the BU Dominic Marrocco Centre for Entrepreneurship and multiple scholarships, teaching both undergraduate and graduate classes globally.
Dominic has provided the venue (former Mike Tyson mansion) free of charge to help catalyst entrepreneurial endeavors within the region and is widely recognized by congress and state level officials as "a shining light to the future of applied entrepreneurship". Full time philanthropist and Entrepreneur-in-Residence of multiple initiations including the American Red Cross and UNLV. Title sponsor of the Sothern Nevada Business Plan Competition and Grand Prize sponsor of Senior Design Competition.
Patrick Armstrong
Analyst, Canal Partners
Patrick Armstrong is an Analyst for Canal Partners. In this role Mr. Armstrong is responsible for evaluating potential investments, performing industry and financial analysis, due diligence, and providing additional support for internal operations and portfolio companies.
In addition to his role with Canal Partners, Mr. Armstrong is Vice President and Co-Founder of JDA Investments (US), Inc., which was formed in 2008 to manage his family's partnership. Prior to his role at JDA Investments, Mr. Armstrong founded and operated Armstrong IT Services, in 2005. Armstrong IT Services acted as an Information Technology consultant for several small and medium-sized companies with focuses on health-care, digital media, accounting, education, and IT Services. Prior to that, Mr. Armstrong was a Support Specialist at Sungard Availability Systems. He began his career in the Information Technology Services department at the University of Colorado at Boulder.
Mr. Armstrong works with both of his family's foundations – the Armstrong Family Foundation and the Kiita Foundation – is a member of the Arizona Technology Investors Forum, and is a member of Social Venture Partners of Arizona, serving as Chair of the Fast Pitch Steering Committee and as the Vice-Chair of Finance on the Board of Directors. Additionally, he serves on the Board of Directors for SEEDspot, an incubator for innovative social enterprises in downtown Phoenix and, along with his wife, Amy Armstrong, founded and serves on the Board of Directors for Next Generation Philanthropists, a 501(c)3 organization that provides programs and experiences that promote lifelong engagement and philanthropy.
Mr. Armstrong earned a Bachelor's Degree in Economics from the University of Colorado at Boulder. Additionally, he received a certificate from the Venture Capital Executive Program at the University of California at Berkeley and is a Microsoft Certified Professional. He has 2 children and resides in Phoenix, AZ.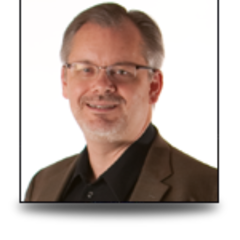 Jack Porter
Founder and Managing Director, Forward Accelerator
Mr. Porter is a 7-time CEO and is passionate about working with founders and startups.  He has extensive experience in social networking and social media. Three of his companies have provided advanced computing technology into the Pharmaceutical industry and in 2007 was recognized as "One of the Top 100 Most Influential People in the Life Science Industry" by Pharmavoice Magazine.
Mr. Porter is an industry speaker and author. He has written 3 books on advanced web development and is a frequent contributor to magazines such as eWeek, Information Week, and CIO Magazine. His popular blog hightechexec is one of the top blogs on MSNBCs Newsvine.
Mr. Porter enjoys flying, scuba, skiing, horseback riding and backpacking. He is also a martial arts enthusiast and studies Kempo, Akita, Brazilian Jiu Jutsu, and boxing. He has been very happily married to Susie Porter for 28 years and has two daughters, Becky and Katie.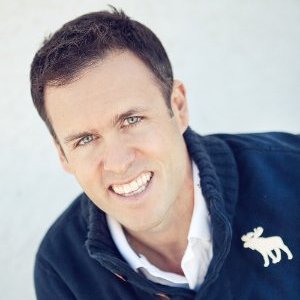 Ian McNeil
Angel Investor, Vegas Valley Angels
Ian is the cofounder of Brennan Capital Partners and has a long history in finance and entrepreneurship. He has been a financier and operator in multiple industries. Ian has built several startups and understands the risks entrepreneurs face, the courage it takes to start a new venture and the process of growing a successful organization. His passion for young businesses, growth opportunities and helping entrepreneurs succeed has paved the way for many years of success in early stage ventures and investment management.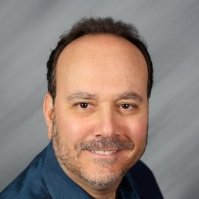 Rick Gibson
HOT Ventures
Rick has had a 38-year career building businesses, founded and co-founded several successful technology companies and consulted to (75) others. Since 2000, Rick has served as Managing Director of HOTventures, a "mentor capital fund" which invests in and advises early-stage companies, specializing in a very wide range of technology companies. Rick has been key in several company exits.

Rick is totally immersed in early stage, fast-growth companies. He's been: A limited partner in Solstice Capital II; On Screening Committee of Desert Angels (Tucson); Adjunct Instructor for UA's Entrepreneurship Program & on MBA Advisory Council; On Boards of ASU's Technopolis (Phoenix), Arizona Center of Innovation (AZCI), Northern Arizona Center For Emerging Technology (Flagstaff), Selection Committee and Management Committee for Invest Southwest Capital Conference; ASU entrepreneur-in-residence; Mentor for the TechBA program; Judge for Ernst & Young's Entrepreneur of the Year Awards. Mentor Emeritus for UA's AZCI and Judge for AZ Innovation Challenge.

Rick was an early shareholder in Bill Gross' Idealab & participated in strategic planning with its ten original CEOs. 1998-2000, Rick was advisor to the board of Petersen Publishing, producers of 100+ magazines. Rick co-founded GNP Development Corp and helped sell it to Lotus Development Corp. In 1991 co-founded Knowledge Adventure which sold in 1996 to Cendant for $100 million. It was one of the world's largest CD-ROM edutainment software companies, owned by Vivendi-Universal, known for 'JumpStart' (15 million sold) and 'Blaster' series.

Rick directed a division of Ashton-Tate and was Chairman of 4-5-6 WORLD, a direct marketer of Lotus products; He directed national sales/marketing and helped start or re-start: Fisher Corp, KLH, Ultralinear and Androbot Inc. Rick began his career as one of the first store managers for The GAP Inc, which now has over 3,000 stores including Old Navy and Banana Republic.

Specialties:HOTventures invests in and advises early-stage companies in IT/Life Sciences/GreenTech/Media. Works closely with angel and venture capital investors mostly in the Southwest and California. Extensive contact base of funders, domain experts and other resources.
Michael A. Dinan
President & Chief Executive Officer, Dinan & Company
Prior to founding Dinan & Company in 1988, Mr. Dinan was employed by Young, Smith & Peacock, Inc., a NYSE member investment banking and brokerage firm, as Vice President – Corporate Finance in its Investment Banking Division, where he was involved in mergers and acquisitions, private placements, valuation analyses and other securities-related transactions. Previously, he worked for Angerman Incorporated, a West German investment banking firm, specializing in cross-border mergers and acquisitions. Prior to that, he served as a Legislative Analyst for the Arizona State Senate Appropriations Committee.
Mr. Dinan holds a B.S., magna cum laude, in both Economics and International Business from Arizona State University. He currently holds Series 24, 79, 99 and 63 securities licenses.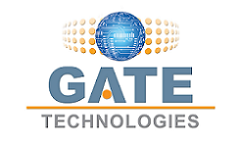 When & Where

6740 Tomiyasu Lane Paradise, NV 89120
6740 Tomiyasu Lane
Las Vegas, NV 89120


Thursday, May 2, 2013 from 2:00 PM to 6:15 PM (MST)
Add to my calendar
Organizer
THE SOHO LOFT Media Group (www.thesoholoft.com)
The Soho Loft Media Group is a global financial media company with 3 divisions:
THE SOHO LOFT CONFERENCES organizes up to 200+ investor-focused global summits, talks and events annually.
TIMES IMPACT PUBLICATIONS produces relevant content on investing and entrepreneurship that are published and syndicated in  100+ leading online publications and growing.
VICTORIA GLOBAL Corporate Communications specializes in client Investor Relations, Public Relations, Branding and Social Media Marketing.
The Soho Loft Media Group is your global partner for your investment and business startup and growth strategies.
For additional information, please visit us at www.thesoholoft.com 
or email Donna@LDJCapital.com