Vegas Bachelor Party Package - Free Limo - No Cover Charge - Bachelor Night
Description
Vegas Bachelor Party Package - Free Limo - No Cover Charge
There comes a time in every man's life when it's time to settle down and 'Take the Plunge'. This means a Bachelor Party for all of his friends, and Las Vegas is the place to do it! Book your flight & hotels, pack your bags and head to Sin City for a final weekend of childish fun and antics with your best buddies.
What or package includes
Free limosuine pickup from your hotel
Express entry into the gentlemen's club. No cover charge.
Free limosine transportation back to your hotel.
You will be able to select which gentlemen's club you prefer.
GROUPS OF 8 OR MORE WILL RECIEVE A FREE BOTTLE IN THE LIMO TO PRE GAME ON THE WAY TO THE STRIP CLUB!
*NOTE There is a $40 two drink ticket minimum per person that is required to enter the club. Cash or card is accepted.
**The dress code is a polo shirt, button down shirt, and nice shoes.
What to Bring
Please bring a Valid ID for example a Drivers License or Passport. Photocopies are not accepted.
Terms and conditions
Must be 21+.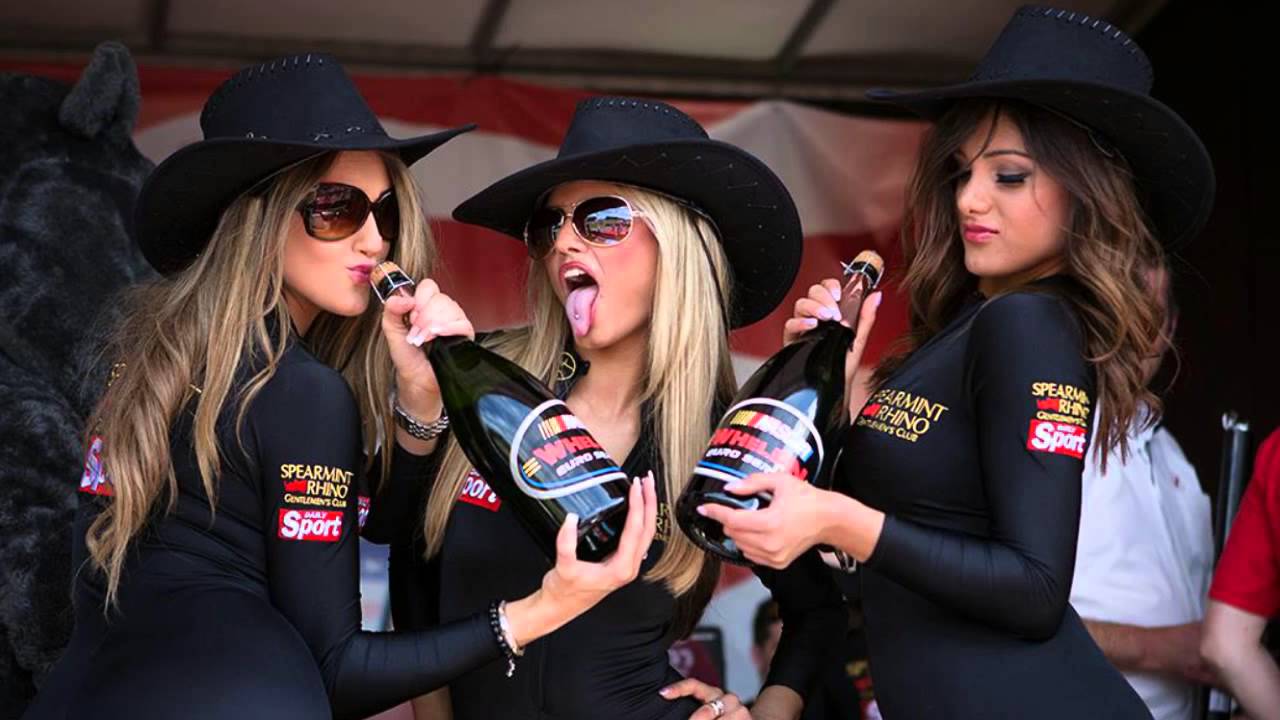 Spearmint Rhino

The reigning king of Las Vegas topless temples is a perfectly appropriate place to bring an adventurous lady friend for late-night cocktails and lap dances. The 24-hour hotspot's "Rhino Entertainers" are an impressive group who give good dance, which is presumably why the place has been named "Gentlemen's Club of the Year" for the past 10 years. Don't forget to tip your dancer.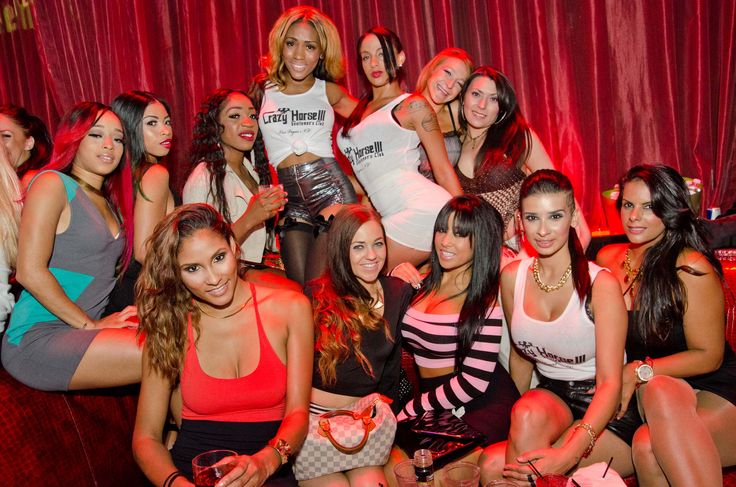 Crazy Horse III

There's an abundance of clubs to choose from in Vegas, but that doesn't mean you should end up at a sleazy, stain-ridden strip joint. Operating as a de facto after-hours bar, Crazy Horse III is where superstar DJs Skrillex, Diplo, and Tiësto unwind after their sets at the megaclubs on the Strip. The exclusive club puts babes and bottles in arms reach. Plus, free limo service to the club makes getting there a bit easier if you're already a few rounds in.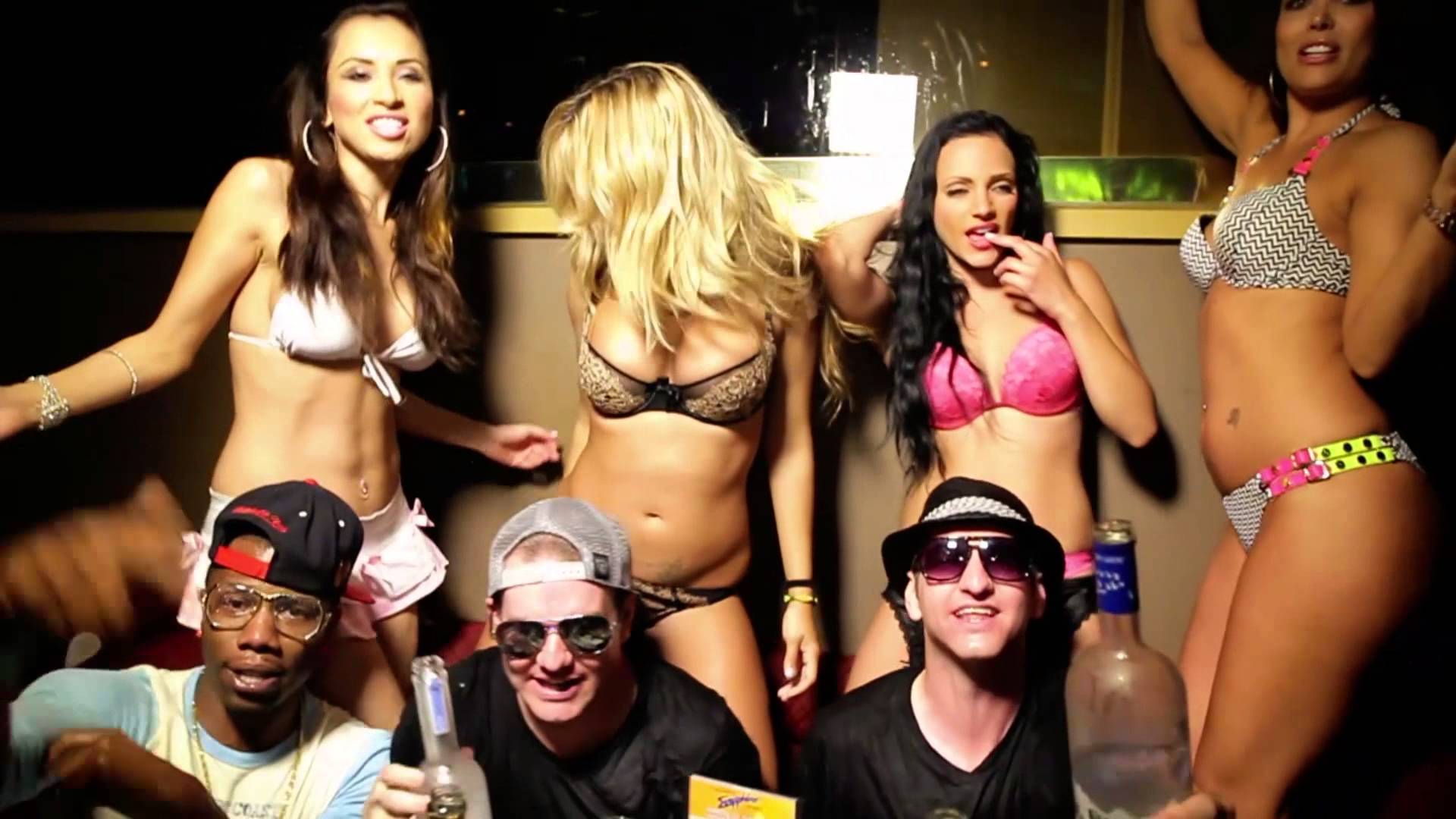 Sapphire

At 70,000 square feet, Sapphire is the world's biggest strip club with as many as 400 dancers peeling down over the course of a single night. This means you must roll up to Sapphire in style.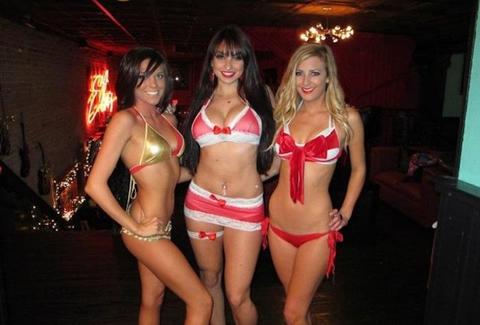 Treasures
There are many Las Vegas strip clubs, but only one is "The Most Luxurious Gentlemen's Club in the World." Treasures Las Vegas is truly the most opulent and comfortable adult entertainment venue in Las Vegas. From the moment you walk through the front entrance and into our dazzling ultra lounge, you immediately realize you are in the Mecca of entertainment for gentlemen in Las Vegas.

Unbelievable, beautiful, opulent, warm, comfortable, unparalleled service and amenities- these are but a few ways to describe Treasures and the truly remarkable world into which you have stepped. We invite you to find out and experience all that a real gentlemen's club can be.
Las Vegas Bachelor Party Package - Free Limo - No Cover Charge - Bachelor Night
Las Vegas Bachelor Party Package - Free Limo - No Cover Charge - Bachelor Night
Las Vegas Bachelor Party Package - Free Limo - No Cover Charge - Bachelor Night
Las Vegas Bachelor Party Package - Free Limo - No Cover Charge - Bachelor Night
Las Vegas Bachelor Party Package - Free Limo - No Cover Charge - Bachelor Night
Las Vegas Bachelor Party Package - Free Limo - No Cover Charge - Bachelor Night
Las Vegas Bachelor Party Package - Free Limo - No Cover Charge - Bachelor Night

Las Vegas Bachelor Party Package - Free Limo - No Cover Charge - Bachelor Night
Las Vegas Bachelor Party Package - Free Limo - No Cover Charge - Bachelor Night
Las Vegas Bachelor Party Package - Free Limo - No Cover Charge - Bachelor Night
Las Vegas Bachelor Party Package - Free Limo - No Cover Charge - Bachelor Night
Las Vegas Bachelor Party Package - Free Limo - No Cover Charge - Bachelor Night
Las Vegas Bachelor Party Package - Free Limo - No Cover Charge - Bachelor Night
Las Vegas Bachelor Party Package - Free Limo - No Cover Charge - Bachelor Night
Las Vegas Bachelor Party Package - Free Limo - No Cover Charge - Bachelor Night
Las Vegas Bachelor Party Package - Free Limo - No Cover Charge - Bachelor Night
Las Vegas Bachelor Party Package - Free Limo - No Cover Charge - Bachelor Night
Las Vegas Bachelor Party Package - Free Limo - No Cover Charge - Bachelor Night
Las Vegas Bachelor Party Package - Free Limo - No Cover Charge - Bachelor Night
Las Vegas Bachelor Party Package - Free Limo - No Cover Charge - Bachelor Night
Las Vegas Bachelor Party Package - Free Limo - No Cover Charge - Bachelor Night
Las Vegas Bachelor Party Package - Free Limo - No Cover Charge - Bachelor Night
Las Vegas Bachelor Party Package - Free Limo - No Cover Charge - Bachelor Night
Las Vegas Bachelor Party Package - Free Limo - No Cover Charge - Bachelor Night
Las Vegas Bachelor Party Package - Free Limo - No Cover Charge - Bachelor Night
Las Vegas Bachelor Party Package - Free Limo - No Cover Charge - Bachelor Night
Las Vegas Bachelor Party Package - Free Limo - No Cover Charge - Bachelor Night
Las Vegas Bachelor Party Package - Free Limo - No Cover Charge - Bachelor Night
Las Vegas Bachelor Party Package - Free Limo - No Cover Charge - Bachelor Night
Las Vegas Bachelor Party Package - Free Limo - No Cover Charge - Bachelor Night
Las Vegas Bachelor Party Package - Free Limo - No Cover Charge - Bachelor Night
Las Vegas Bachelor Party Package - Free Limo - No Cover Charge - Bachelor Night
Las Vegas Bachelor Party Package - Free Limo - No Cover Charge - Bachelor Night
Las Vegas Bachelor Party Package - Free Limo - No Cover Charge - Bachelor Night
Las Vegas Bachelor Party Package - Free Limo - No Cover Charge - Bachelor Night
Las Vegas Bachelor Party Package - Free Limo - No Cover Charge - Bachelor Night
Las Vegas Bachelor Party Package - Free Limo - No Cover Charge - Bachelor Night
Las Vegas Bachelor Party Package - Free Limo - No Cover Charge - Bachelor Night
Las Vegas Bachelor Party Package - Free Limo - No Cover Charge - Bachelor Night
Las Vegas Bachelor Party Package - Free Limo - No Cover Charge - Bachelor Night
Las Vegas Bachelor Party Package - Free Limo - No Cover Charge - Bachelor Night
Las Vegas Bachelor Party Package - Free Limo - No Cover Charge - Bachelor Night
Las Vegas Bachelor Party Package - Free Limo - No Cover Charge - Bachelor Night
Las Vegas Bachelor Party Package - Free Limo - No Cover Charge - Bachelor Night
Las Vegas Bachelor Party Package - Free Limo - No Cover Charge - Bachelor Night
Las Vegas Bachelor Party Package - Free Limo - No Cover Charge - Bachelor Night
Las Vegas Bachelor Party Package - Free Limo - No Cover Charge - Bachelor Night
Las Vegas Bachelor Party Package - Free Limo - No Cover Charge - Bachelor Night
Las Vegas Bachelor Party Package - Free Limo - No Cover Charge - Bachelor Night
Las Vegas Bachelor Party Package - Free Limo - No Cover Charge - Bachelor Night
Las Vegas Bachelor Party Package - Free Limo - No Cover Charge - Bachelor Night
Las Vegas Bachelor Party Package - Free Limo - No Cover Charge - Bachelor Night
Las Vegas Bachelor Party Package - Free Limo - No Cover Charge - Bachelor Night
Las Vegas Bachelor Party Package - Free Limo - No Cover Charge - Bachelor Night
Las Vegas Bachelor Party Package - Free Limo - No Cover Charge - Bachelor Night
Las Vegas Bachelor Party Package - Free Limo - No Cover Charge - Bachelor Night
Las Vegas Bachelor Party Package - Free Limo - No Cover Charge - Bachelor Night
Las Vegas Bachelor Party Package - Free Limo - No Cover Charge - Bachelor Night
Las Vegas Bachelor Party Package - Free Limo - No Cover Charge - Bachelor Night
Las Vegas Bachelor Party Package - Free Limo - No Cover Charge - Bachelor Night
Las Vegas Bachelor Party Package - Free Limo - No Cover Charge - Bachelor Night
Las Vegas Bachelor Party Package - Free Limo - No Cover Charge - Bachelor Night
Las Vegas Bachelor Party Package - Free Limo - No Cover Charge - Bachelor Night
Las Vegas Bachelor Party Package - Free Limo - No Cover Charge - Bachelor Night
Las Vegas Bachelor Party Package - Free Limo - No Cover Charge - Bachelor Night
Las Vegas Bachelor Party Package - Free Limo - No Cover Charge - Bachelor Night
Las Vegas Bachelor Party Package - Free Limo - No Cover Charge - Bachelor Night
Las Vegas Bachelor Party Package - Free Limo - No Cover Charge - Bachelor Night
Las Vegas Bachelor Party Package - Free Limo - No Cover Charge - Bachelor Night
Las Vegas Bachelor Party Package - Free Limo - No Cover Charge - Bachelor Night
Las Vegas Bachelor Party Package - Free Limo - No Cover Charge - Bachelor Night
Las Vegas Bachelor Party Package - Free Limo - No Cover Charge - Bachelor Night
Las Vegas Bachelor Party Package - Free Limo - No Cover Charge - Bachelor Night
Las Vegas Bachelor Party Package - Free Limo - No Cover Charge - Bachelor Night
Las Vegas Bachelor Party Package - Free Limo - No Cover Charge - Bachelor Night
Las Vegas Bachelor Party Package - Free Limo - No Cover Charge - Bachelor Night
Las Vegas Bachelor Party Package - Free Limo - No Cover Charge - Bachelor Night
Las Vegas Bachelor Party Package - Free Limo - No Cover Charge - Bachelor Night
Las Vegas Bachelor Party Package - Free Limo - No Cover Charge - Bachelor Night
Las Vegas Bachelor Party Package - Free Limo - No Cover Charge - Bachelor Night
Las Vegas Bachelor Party Package - Free Limo - No Cover Charge - Bachelor Night
Las Vegas Bachelor Party Package - Free Limo - No Cover Charge - Bachelor Night
Las Vegas Bachelor Party Package - Free Limo - No Cover Charge - Bachelor Night
Las Vegas Bachelor Party Package - Free Limo - No Cover Charge - Bachelor Night
Las Vegas Bachelor Party Package - Free Limo - No Cover Charge - Bachelor Night
Las Vegas Bachelor Party Package - Free Limo - No Cover Charge - Bachelor Night
Las Vegas Bachelor Party Package - Free Limo - No Cover Charge - Bachelor Night
Las Vegas Bachelor Party Package - Free Limo - No Cover Charge - Bachelor Night
Las Vegas Bachelor Party Package - Free Limo - No Cover Charge - Bachelor Night
Las Vegas Bachelor Party Package - Free Limo - No Cover Charge - Bachelor Night
Las Vegas Bachelor Party Package - Free Limo - No Cover Charge - Bachelor Night
Las Vegas Bachelor Party Package - Free Limo - No Cover Charge - Bachelor Night
Las Vegas Bachelor Party Package - Free Limo - No Cover Charge - Bachelor Night
Las Vegas Bachelor Party Package - Free Limo - No Cover Charge - Bachelor Night
Las Vegas Bachelor Party Package - Free Limo - No Cover Charge - Bachelor Night
Las Vegas Bachelor Party Package - Free Limo - No Cover Charge - Bachelor Night
Las Vegas Bachelor Party Package - Free Limo - No Cover Charge - Bachelor Night
Las Vegas Bachelor Party Package - Free Limo - No Cover Charge - Bachelor Night
Las Vegas Bachelor Party Package - Free Limo - No Cover Charge - Bachelor Night
Las Vegas Bachelor Party Package - Free Limo - No Cover Charge - Bachelor Night
Las Vegas Bachelor Party Package - Free Limo - No Cover Charge - Bachelor Night
Las Vegas Bachelor Party Package - Free Limo - No Cover Charge - Bachelor Night
Las Vegas Bachelor Party Package - Free Limo - No Cover Charge - Bachelor Night
Las Vegas Bachelor Party Package - Free Limo - No Cover Charge - Bachelor Night
Las Vegas Bachelor Party Package - Free Limo - No Cover Charge - Bachelor Night
Las Vegas Bachelor Party Package - Free Limo - No Cover Charge - Bachelor Night
Las Vegas Bachelor Party Package - Free Limo - No Cover Charge - Bachelor Night
Las Vegas Bachelor Party Package - Free Limo - No Cover Charge - Bachelor Night
Las Vegas Bachelor Party Package - Free Limo - No Cover Charge - Bachelor Night
Las Vegas Bachelor Party Package - Free Limo - No Cover Charge - Bachelor Night
Las Vegas Bachelor Party Package - Free Limo - No Cover Charge - Bachelor Night
Las Vegas Bachelor Party Package - Free Limo - No Cover Charge - Bachelor Night