N. Mississippi food cart DesiPDX has teamed up with Veganizer to offer a vegan menu on September 21. Available for takeout only.
About this event
UPDATE, SEPTEMBER 11:
We hope you are safe and healthy. Our hearts go out to everyone who has been affected by the fires. The past few days have been truly devastating.
We are rescheduling our September 14 popup to September 21 as no one should be out and about unnecessarily in these hazardous conditions. If you have already purchased a ticket, your ticket will automatically be transferred to September 21, with the same pickup time you previously selected. (A reminder email will be sent out the day before the event.)
Thank you, and take care!
----------------
After a brief hiatus due to the coronavirus outbreak, Veganizer PDX is excited to team up with DesiPDX for an #officiallyveganized popup!
DesiPDX has always been gluten-free and vegan-friendly. The menu features seasonal produce sourced from local farms. Ingredients are organic whenever possible. We will be donating 15% of ticket sales to Black Futures Farm, a local community farm that is part of the Black Food Sovereignty Coalition program.
Your $65 ticket includes the following menu. It's a feast for one person, enough for two people. This event is takeout only. Select your preferred time slot for pickup at DesiPDX (4233 N Mississippi Ave); we offer 15-minute windows between 5pm and 8pm. Spots are limited, so we can accommodate social distancing. Please wear a mask.
Menu
100% vegan, gluten-free, soy-free, nut-free
Seasonal Greens, Roasted and Pickled Seasonal Veggies, Charred Peach Chutney Dressing
Desi "Ratatouille" - Eggplant, Zucchini, and Tomato Curry
Grilled Mushrooms, Twice Cooked Potatoes, Coconut Milk Tandoori Sauce
Black Lentils, Kale, Coconut Ghee Beets
Basmati Rice, Lovage, Fennel
Coconut Milk, Turmeric, and Black Pepper Fudge
Menu subject to change based on availability of ingredients
DesiPDX
DesiPDX is a food cart located on Portland's bustling N. Mississippi Avenue serving food inspired by Indian spices and flavors that are blended with cooking styles from the West and other parts of the world, bringing a modern take to classic Indian recipes. The name of the cart is a play on the word Desi as the food uses locally and regionally sourced organic ingredients and expands on the idea of what "authentic" Indian food can be in a globalized world.
CHEF DEEPAK SAXENA was raised on traditional Indian food by his mother and father and found his own love for cooking in his early 20's. In 2015, after 20 years as a software developer he decided to follow his 10 year dream of turning his love for food into his livelihood and opened DesiPDX in 2015. His prior career provided him many opportunities to travel the world and experience a variety of cooking styles and flavors.
Eric Schlosser's seminal work, Fast Food Nation, set him on a course of changing his eating habits and also cooking more sustainably. This path also inspired him to be an advocate for healthy living and eating, and become involved in food policy and food politics. At DesiPDX, you will find these healthy and sustainable ideals literally cooked into the delicious fare.
DesiPDX is in ever evolving exploration in Indian Fusion fare incorporating traditional roots, many international influences, and Deepak's own culinary whims. You will always discover new experiments on the menu whether it's the weekly dhal, a seasonal garnish, or unique ingredients, spices, or flavor combinations. Deepak is committed to making sure everyone can indulge at DesiPDX with a Gluten-Free and Paleo/Vegan-Friendly menu and an intention to source locally and organically as much as possible.
His ingredient selections for organic and local are based on research on health, sustainability, and risk as well as cost.
Veganizer
Veganizer is a food consulting agency that collaborates with omnivore restaurants to host #officiallyveganized events and expand their vegan offerings, while bridging the gap between omnivore establishment and the vegan customer. Led by vegan blogger Waz Wu, the Portland chapter has quickly gained momentum since its launch in early 2017 and partnered with MF Tasty, Doug Fir Lounge, Red Sauce Pizza, Quaintrelle, Gumba, and many more. Veganizer PDX has been featured on KGW News, Eater PDX, Willamette Week, and local podcasts.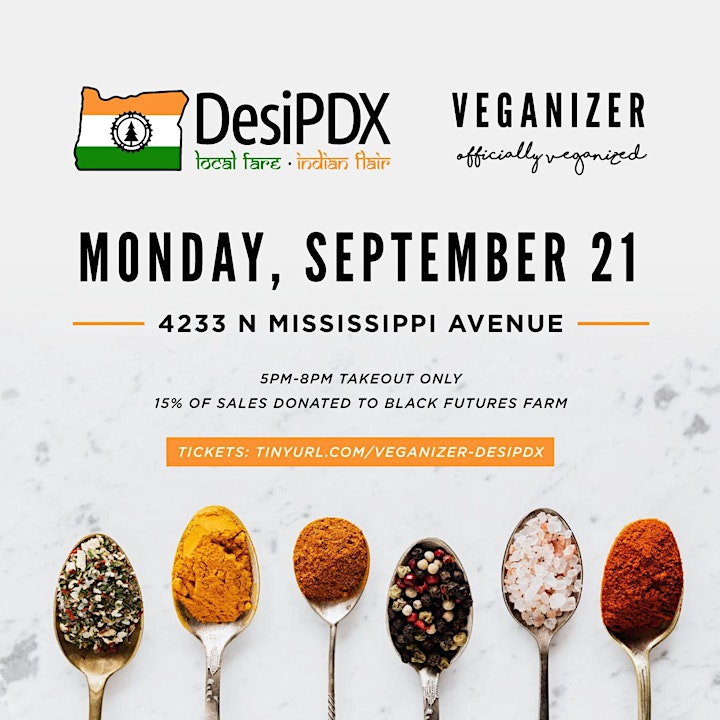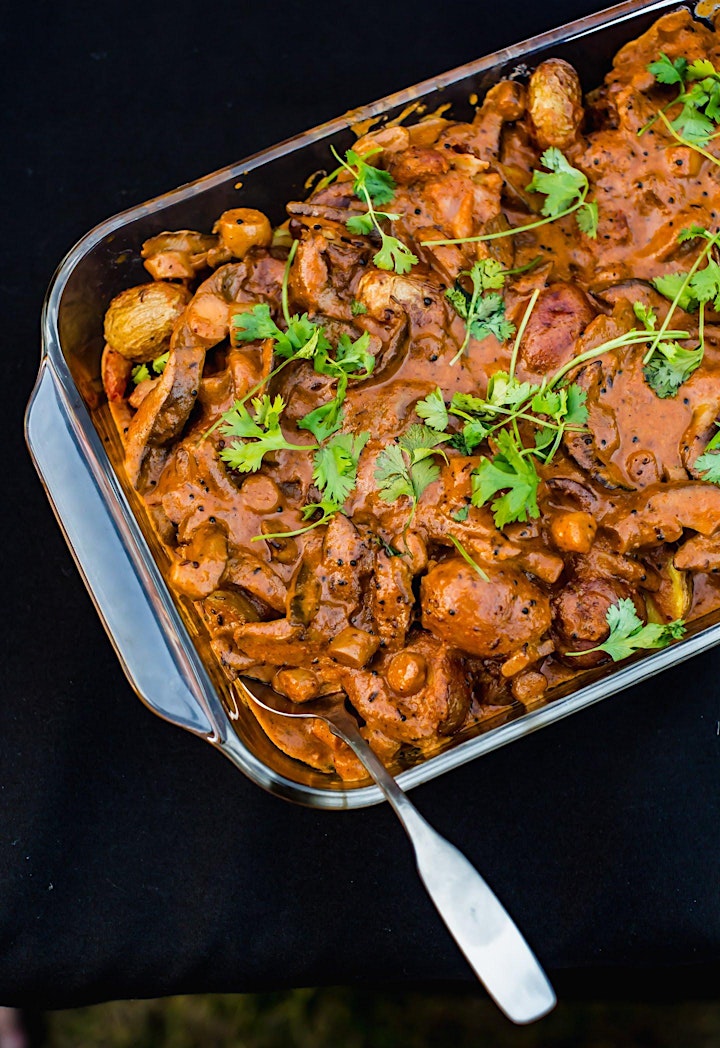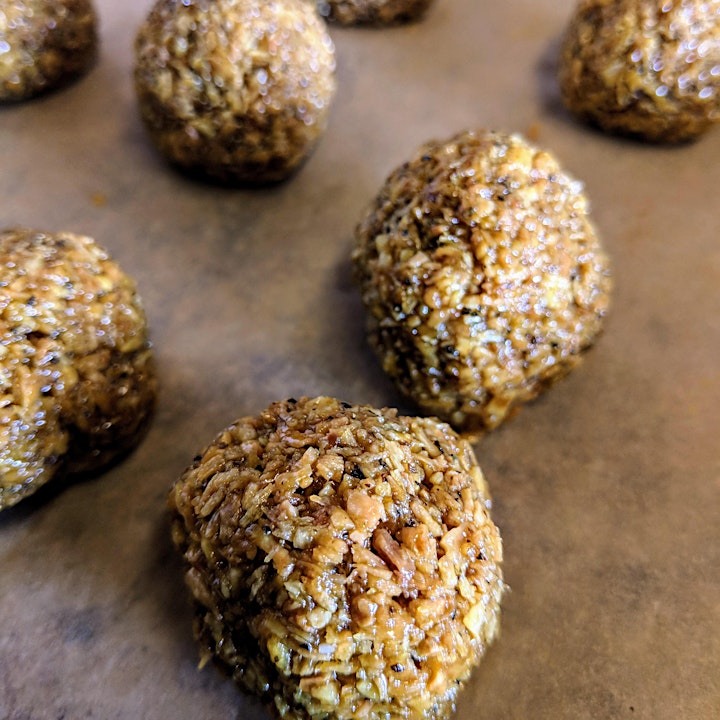 Organizer of Veganizer PDX: DesiPDX Sept 21 Indian Feast (takeout)
Veganizer is a plant-based food consulting and marketing agency. We collaborate with omnivore restaurants, offering an opportunity to get creative in the kitchen and expand the vegan options on their menus, while bridging the gap between the vegan customer and non-vegan establishments.

Lead by veggie food + lifestyle blogger Waz Wu, the Portland chapter has collaborated with MF Tasty, SouthFork, Red Sauce Pizza, Quaintrelle, Feastly, and more. We're honored to have been featured on KGW News, Eater PDX, and local podcasts since our launch in early 2017.