Description
--- Our first class SOLD OUT, so we have added one more! ---
The holidays are here! And what better way to celebrate than to have a Mexican style comfort food cooking class?!

Join us as we teach you how to make and prep vegan AND traditional tamales as well as champurrado, a traditional Mexican hot chocolate drink.

We will teach you step by step, you'll get to eat and enjoy what you make and take the recipe cards home❤️

We will have limited seating as we want to make sure everyone gets the time and attention they deserve.

*All materials provided
*BYOB

Hosted by Iris Candelaria and Alma Delia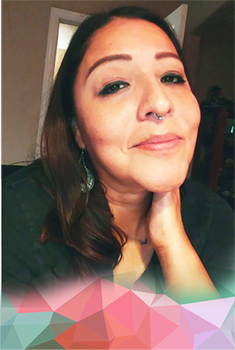 About Alma Delia
Alma is the owner of Down to Earth Food Truck (est. 2014) and has loved cooking since she was a child. Along with her sisters, she helped in the family business, a small restaurant/convenience store in Matamoros, Mexico. Alma's Mexican roots influence her cooking and she strives to present the vast array of plant-based dishes in Mexican cuisine. She lives in Fort Worth and is a certified cat lady.