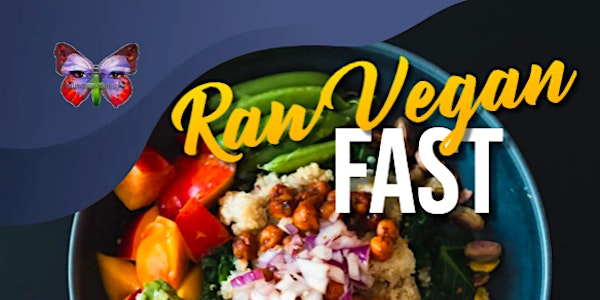 Vegan Fast-Challenge
Are you going through physical and mental challenges? Do you want deliverance? Do you trust in the Most High? We Challenge You!
About this event
WE HAVE TRIED EVERYTHING ELSE, LETS GIVE THE MOST HIGH A TRY.
Taking the Most High at his word and trusting in him.
RAW VEGAN FAST- PREFERABLY ORGANIC
This is a completely raw vegan fast. Because the Most High explained to us in Genesis that the garden of paradise he created for us was our food and medicine. Sometimes in order to get the result, you want you must do what you were told to do. We are returning to the garden for our food and medicine while trusting in the father for the things we are requesting.
Genesis 1:29 Then God said, "I give you every seed-bearing plant on the face of the whole earth and every tree that has fruit with seed in it. They will be yours for food.
Ezekiel 47:12 They will bear fruit every month because their water flows from the sanctuary. Their fruit will be for food, and their leaves for medicine."
This fast is to draw closer to the Most High God, and willingly do his will. he said everything we need for food and medicine is in the garden. A lot of us want healing, deliverance, guidance, the Holy Spirit, and knowledge of the Most High. Many of us have a desire to be re-educated in the word, renewed, rejuvenated, and resuscitated. Some may fast for repentance or protection and strength. We are also fasting against generational curses, demonic strongholds, spirit marriages, soul ties, demonic spirits, family, and the world we live in. Some are fasting for healing of our body, renewed energy, clear minds, rest and so much more. There is no limit to the things you can fast for.
WHEN WILL WE MEET?
We will be meeting every evening at 8:00 pm for study, prayer, recipes, and encouragement. I encourage you to journal your experiences and write down your request for the Most High in your journal for a personal testimony.
VEGAN RAW LIFESTYLE.
It's definitely a lifestyle but let's go slow. Let's start with easy food. Let's start with 90 days and from there, you decide how to move forward. Let's start easy, with small and easy meal prep, and easy transition- then, I will share meal recipes that will be a little more intense- but still easy.
HOW LONG IS THE FAST?
This is a 90-day but can be adjusted. The fast begins on August 4, 2022, and ends on November 4, 2022.
How many days will you be fasting with us?
Join at any time before November 4, 2022. This is a 90-day but can be adjusted. The fast begins on August 4, 2022, and ends on November 4, 2022. We pray that you are able to fast the entire length. If not, we understand that life happens. Whatever sacrifice you are able to give to the Most High is a great start in the right direction towards obedience.
How Long Will You Fast? That answer is totally up to you.
90- day vegan fast
60 -day Vegan fast
30 -day vegan fast
14 -day vegan fast
7- day vegan fast
3 -day vegan fast
Note: This fast will also cleanse the body and eliminate unwanted bacteria and diseases. This fast will assist in the prevention and elimination of candida yeast overgrowth. Candida Albicans is an incredible destroyer of health and its main missing link in g link in many of our modern-day diseases and sub-health conditions. We are fasting to cleanse and heal the body.
More Information:
videos, recipes, workout information, and more. 90- day raw vegan- Info