Vegan Dinner with Purple Asparagus and JuiceRx

Wednesday, July 20, 2016 from 6:30 PM to 9:30 PM (CDT)
Event Details
Join Community Dining for a really cool vegan-themed dinner featuring juice pairings from JuiceRx as well as vegan red and white wine procured by Local Foods. 

Part of this dinner will be filmed by LStop Media, a full service content production agency that brings together a creative collective of industry experts.  The LStop Media team prides itself on providing the most efficient, collaborative, and creative means to elevate services for clients.  LStop Media is a one-stop shop for video, photo, audio content development and creation, communications, media, marketing, and engagement.
The menu for the evening is prepared by Chef Steven Obendorf and Chef Meghan Provencher of HandCut Foods.  

Regular speakers include Steven Obendorf, President of HandCut Foods and a representative from the Local Foods team if available.  
 
Local Foods now offers alcoholic beverages including a diverse selction of wine and beer as well as non-alcoholic beverages which guests can purchase separately.  
Special offers:
  A discount offer of $10 for all purchases of $50 or more (excluding alchohol) will be presented to attendees the night of the dinner and will be available for use at any time.  To redeem, customers just need to present the coupon to the cashier and the discount will be applied to qualifying purchases.


 A discount of 10% off chutneys from Chutney Devis, who offer a line of delicious, healthy, South Indian Food with simple ingredients sourced from local farms.  Uma Vaiyapuri, the Chef, grew up cooking with her dad since she was 15 years old.  That experience has inspired her homestyle cooking and recipes over the years.  There will also be a free sample for guests to try!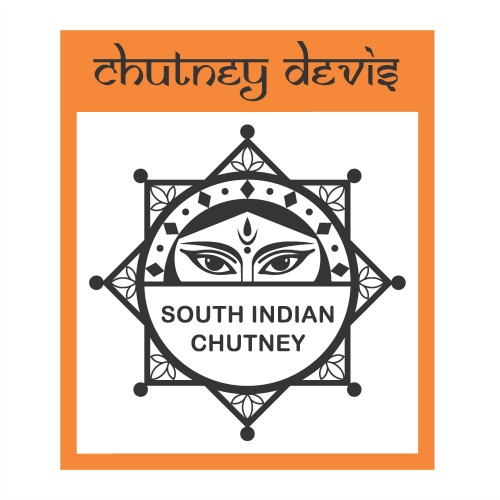 A free sample of Gotham Greens to take home.  Gotham Greens is a global pioneer in the field of urban agriculture and a leading regional producer of hyper-local, premium-quality vegetables and herbs. Gotham Greens' pesticide-free produce is grown using ecologically sustainable methods in technologically-sophisticated, 100% clean energy powered, climate-controlled urban greenhouses. Gotham Greens provides its diverse retail, restaurant, and institutional customers with a local, reliable, year-round supply of produce grown under the highest standards of food safety and environmental sustainability. The company has built and operates over 170,000 square feet of greenhouse across 4 facilities in New York and Chicago. Gotham Greens was a recipient of the 2015 Martha Stewart "American Made" award and was founded in 2009 in Brooklyn, New York. www.gothamgreens.com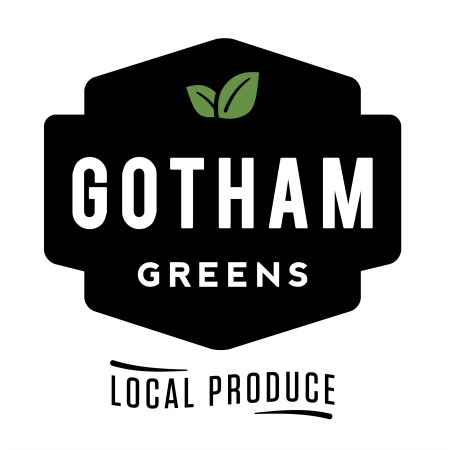 Format:

6:30-7:00:  Networking and introduction to HandCut Foods with Executive Chef and President Steven Obendorf

7:00 to 7:30:   Introduction to Melissa Graham, founder of Purple Asparagus, and Dean Kasal, founder of JuiceRx

7:30:  Dinner prepared by HandCut Foods featuring:

Seasonal Cocktail Mixer (TBD based on what's available day of)
Vegan Red and White Wine from Girasole Vineyards (donated by Community Dining)


Menu:

Snacks:
    Beet Hummus with Seeded Crackers
    Red Lentil Spread on Oat Millet Crostini
    Mashed Tofu and Spinach Dip with House Veggie Chips

    Main:
Chilled Cucumber Gazpacho with Smoked Coconut and Roasted Chickpeas

Stone Fruit Panzanella

Collard Green Purses with Faux Tuna and Vegan Egg
Kichiri and Marinated Eggplant

Dessert:

    Individual Aqua Faba Pavlovas

and Chapín Coffee (provided by Jennifer Alexander, Social Entrepreneur and founder of Chapín Coffee )

www.ChapinCoffee.com



Chapín Coffee is a local, specialty coffee company with a social mission.  Chapín sources the top 2% of coffee beans from around the world, artisan roasts them, and for every bag of coffee sold meals are served to children living in rural Guatemala, where 3 of every 4 kids suffer from chronic malnutrition.  Since its launch in 2014, Chapín Coffee has served over 18,000 meals to children through their partnership with Pueblo a Pueblo, empowering coffee lovers to change the lives of Guatemalan children, one cup of coffee at a time.

 As an additional special offer for this dinner, all guests will receive 10% off their next purchase at ChapínCoffee.com.



About Purple Asparagus: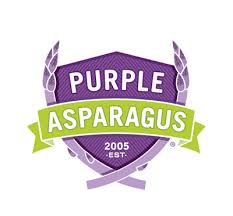 Purple Asparagus educates children, families, and the community about eating that's good for the body and the planet. We bring delicious, nutritious hands-on adventures to schools, community organizations, and farmers' markets throughout Chicagoland.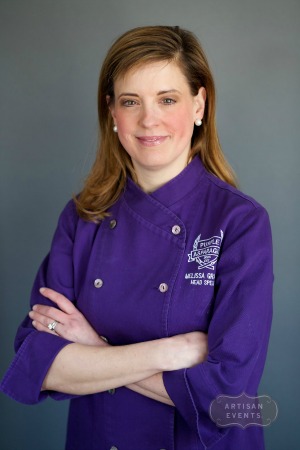 Melissa Graham is the founding Executive Director of Purple Asparagus.  From 2005-2010, Melissa was also the chef-owner of a boutique catering company, Monogramme Events, and cooked for luminaries most notably First Lady Michelle Obama at a private dinner party in her home. Until 2005, she was a partner at McDermott Will & Emery LLP resident in the State and Local Tax practice group in the Chicago office.  Melissa received her bachelor's degree, cum laude, from Colgate University in 1991 and her law degree from the Washington College of Law, The American University in 1994.
Melissa has been involved with and has taken a leadership position in many local and national organizations including Slow Food Chicago (as Advisory Board member), Green City Market (as membership chair), and the International Association of Culinary Professionals (as chair of the Kids in the Kitchen Section), and the Pew Charitable Trust (as delegation member of Supermoms Against Superbugs). Melissa is a member of Les Dames d'Escoffier, a professional honor society for women in the food industry.

About JuiceRx: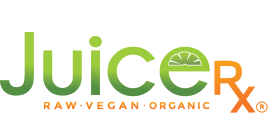 It might seem too good to be true that a simple glass of freshly squeezed fruits and vegetables could have a profound impact on your health and wellness, but raise your glass, because here's our little secret- It is.
When you consume raw, organic, straight from the apple/celery/cucumber juice, your body is flooded with antioxidants, vitamins, minerals, enzymes and phytonutrients in a highly absorbable form. With each sip you cleanse the stored toxins and waste that interfere with the proper functioning of cells and organs.
Juice is the ultimate live, raw food.  And the key to any true transformation is to find the best tools and use them consistently.  There is, simply put, no more powerful way to transform your health than to include fresh, raw juice as a part of your daily life.
Dean Kasal, the founder of JuiceRx, has always been fascinated with health and wellness, but he didn't realize just how important it was until shortly after graduating from college.  While attending the University of Illinois' highly esteemed College of Business, the stress and less-than-optimal diet began to affect his health. While he never regarded his diet as "bad", the consumption of highly processed and non-living foods were silently taking their toll. Within 2 years of starting his career in Finance, a health monstrosity reared its ugly head – Dean was diagnosed with Ulcerative Colitis.  For this, traditional medicine knows no cause, and it knows no cure.  The recommended treatment for this disease required a lifelong regimen of pills.  For a short time, Dean opted for the pills, assuming it was the only solution. After less than a year of popping prescription pills that promised to keep the disease at bay, blood tests revealed elevated liver enzyme levels indicating serious liver damage had occurred.  As it turns out, this damage was caused by the pills that were intended to restore health.  For someone as young (and otherwise healthy) as Dean, it was a devastating experience.  Despite Dean's discouraging experience with Western medicine's failed approach, he was determined to find a way to heal.  
In 2009, in an attempt to find a natural and holistic way of healing, Dean began juicing.  A year later he found himself completely cured of a disease that modern medicine calls incurable.  Thanks to a diet that largely consisted of organic, fresh-pressed, homemade juices, he was able to not only completely heal from the disease, but his physical and mental strengths soared.  To this day juicing remains an essential part of Dean's daily diet. Inspired by his personal health transformation, Dean decided to retire from corporate life at the ripe old age of 29 to pursue his real passion – helping others transform their minds and bodies.

About HandCut Foods:

HandCut Foods is a food, service, and management company providing onsite food programs for businesses and schools throughout Chicago.  Their philosophy of Responsible Cooking starts with responsible sourcing. Sharing a home with Local Foods gives them unique access to the best local products available year round. Once their fresh, whole ingredients are procured, they build from-scratch menus inspired by restaurant offerings to deliver the highest quality menus for their customers.

About Local Foods: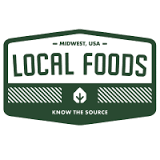 Local Foods, Chicago's first wholesale distributor and retailer of strictly local foods from the Midwest's best farmers.  Local Foods sources and delivers the finest farm foods to consumers, restaurants, grocers and institutions.  Local Foods aims to revive and strengthen our local food system and infrastructure.  Their approach helps ease the burden of sales, logistics, delivery and other non-farming hassles for farmers, and provides an economically viable market for their products. By buying directly from farmers and farm hubs, Local Foods supports local communities and increases transparency.  With Local Foods you'll know the source for every product you enjoy.
About Girasole Vineyards: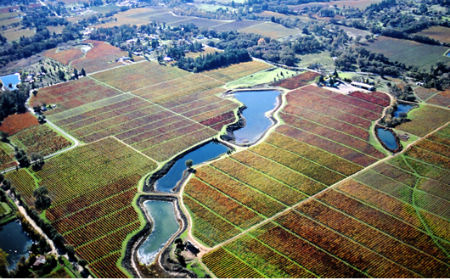 Girasole Vineyards (pronounced jeer-uh-so-lay) organic wines are made from certified organic grapes grown on the rolling bench lands of Redwood Valley in the Mendocino appellation of Northern California.  All of the grapes that go into our wines are estate grown, and hand-picked from family owned and operated vineyards that date back to the 1950's.  In addition to our organic certification, Girasole wines are also vegan friendly and are grown in GMO-free Mendocino County.
When & Where

Local Foods
1427 West Willow Street
Chicago, IL 60642


Wednesday, July 20, 2016 from 6:30 PM to 9:30 PM (CDT)
Add to my calendar
Organiser
Paul Sippil serves as a community builder, creator, and disrupter connecting people through shared meals as part of Community Dining, a group he started in March of 2015 aiming to stimulate substantive dialogue and strengthen social bonds.  Paul is a former auditor, recovering CPA, and independent registered investment advisor who acts as a crime-fighter by day focusing on uncovering the fraud, corruption, and conflicts of interest in the retirement plan industry.