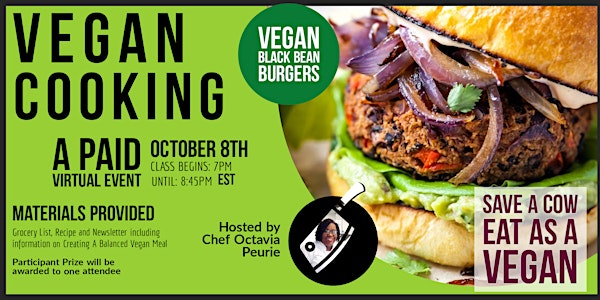 Vegan Cooking with Chef Octavia Peurie
Is there a Vegan in the house? Or maybe a wanna-be. No matter where you are in your journey, our class is for you.
About this event
Come interact, virtually, with Chef Octavia Peurie, as she shares time-saving tips and information, while having fun making tasty healthy food.
No need to be a master chef. Just a lover of food and fun. All our classes focus on teaching easy and delicious meals, snacks, beverages, and desserts using fresh vegetables, fruits, whole grains, healthy fats and proteins.
(We will be giving a special participation gift to one attendee, as well as prizes.)
Join us. Sign up today while spots are still available.