Event Information
Refund policy
Refunds up to 1 day before event
Eventbrite's fee is nonrefundable.
Learn how to prepare delicious vegan meals from the comfort of your own home and online !
About this event
Bring plant based recipes into your very own kitchen. No need to go far to experience a variety of plant based flavors, aromas, and cuisine. Cook alongside and online with Vegan Lifestyle Coach and Yoga Teacher, Christina Gdisis, as she guides you through the journey of vegan cooking.
Each class is filled with Compassionate Filled Foods, foods filled with ingredients that embody love that extends to your body, mind, other animals, and Mother Earth. In these live classes you will be offered an array of new information that can bring added vibrancy to your dishes. Whether you're new to cooking, looking for new flare and flavors, each class will leave you feeling more comfortable in the kitchen with expansive tips and tricks to kick your dishes up a notch!
>>>What do you gain from these classes?<<<
- Comfort in preparing whole food dishes
- Expand your culinary plant based knowledge
- Learn about vegan alternatives
- Fun experience while meeting other foodies :-)
MENU
September 12th
Creamy Alfredo Pasta w. Seasonal Zucchini, Broccoli + Fresh Aromatic Dill
September 26th
Savory Tempeh Sausage + Cheesy Cauliflower Casserole
October 10th
Sweet Potato Black Bean Cakes w. Fresh Hummus + Cranberry/Apple Chutney
October 24th
Autumn Curried Pumpkin Soup
How does it work?
Step 1: Choose any of the classes you would like to attend (mix & match) - with the option to purchase a single class, or Packages of 3 or 6 (no need to have attended previous cooking classes - come as you are)
Step 2: Receive ingredient list about 6 days before class. Receive ZOOM meeting room link the day of class
Step 3: The day of - have your ingredients and supplies ready, log into room, and cook together :-)
IMPORTANT NOTES
*There may be some prep required and necessary equipment needed before class starts - always give yourself enough time to look through the ingredient list
**Can't make the LIVE class? No worries - on-demand videos and e-recipe booklets are available. Rent single classes or choose a subscription. Contact me at christinagdisisyoga@gmail.com
What do the classes include?
Cooking together "side by side" where you'll learn tips and tricks around prepping your vegan dishes at home - including information on how to bring variation to the dish.
A space to connect about compassionate filled foods - foods that feed the body, mind, and soul.
Digital Recipe Book to download so you can continue making the dishes at home.
7 day on-demand access to class recording so you can rewatch it later in the week at your own convenience.
Self Investment Packages
Choose 6 classes - $110
Choose 3 classes - $54 (Save 10%)
Single Class - $20
Testimonials
"Christina's passion for cooking and connecting with the energy of food really shines. Her cooking class is heartfelt and she makes cooking enjoyable and reminds us to connect with the ingredients and nutritional energy food is providing us. If you get the chance, def experience a few of her classes..yum!" - Alan
.
"Christina and her cooking workshops have empowered me to get in the kitchen and cook. As Christina likes to say, it's not about perfection it's about progress. Thanks to Christina's heart-to-heart teaching and encouragement, I've made great strides in the kitchen and continue to make better choices that align with my values. I highly recommend her cooking classes and encourage you to sign up for the experience as soon as you can - it's a gift to yourself that will keep on giving!" - Annamaria
.
"Christina's compassionate-filled soul has changed my way of understanding food. As a life-long foodie myself, I have always enjoyed cooking and creating yummy goodness, though since I have been connecting with Christina over her Yogic approach to cooking and consuming, my life has changed for the better. Christina has created the space to share community and the joy of cooking and EATING and nourishing our bodies, minds and souls in such a sweet, powerful, authentic way. I absolutely adore her cooking classes and her philosophy on life. I suggest anyone interested in vegan, compassionate-filling cooking and lifestyle head her way and bask in her light!" - Bryn
About Christina Gdisis
Christina is a Lifestyle Coach, 300 hour Certified Yoga Teacher, and Wellness Advocate. She has been living the veg life for more than 8 years and in that time has explored the depths of compassionate living. Her love for cooking stems from watching her grandmother in the kitchen, learning quickly that the secret ingredient to a delicious meal is love. She believes that vegan food is actually Compassionate Filled Foods that fill the mind, body, and spirit - extending to all animals and Mother Earth. When she's not offering online cooking classes, she hosts in person cooking workshops, teaches yoga and meditation, and leads local and international retreats. She's excited to join hands with others in this movement of compassion.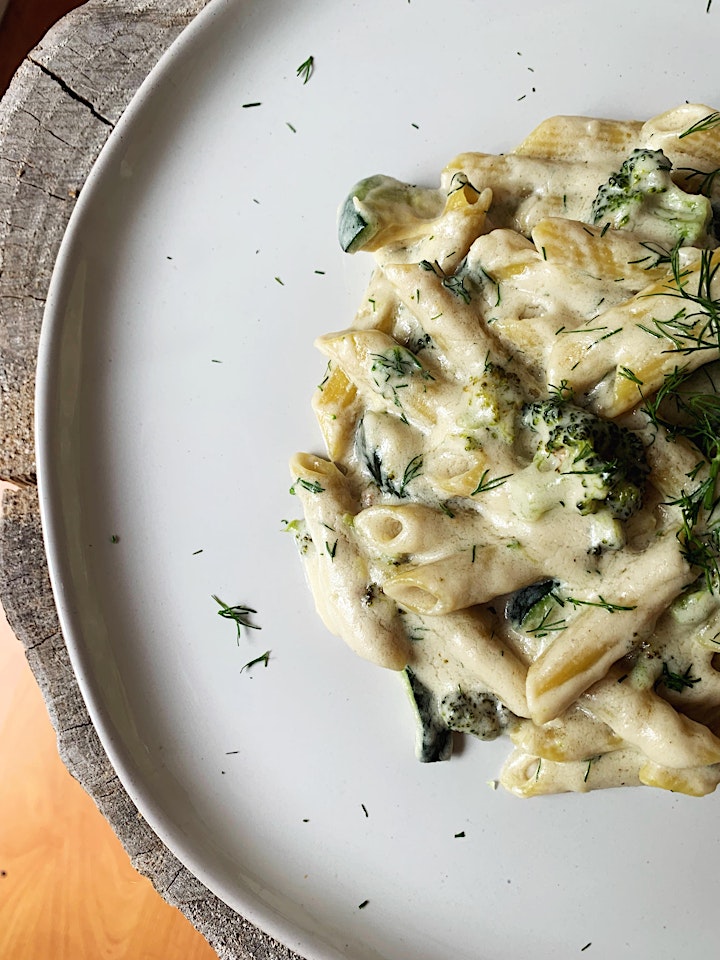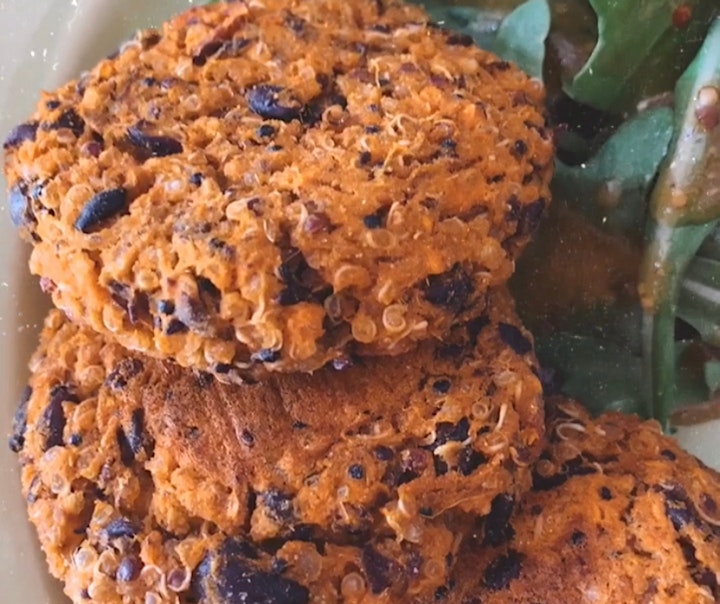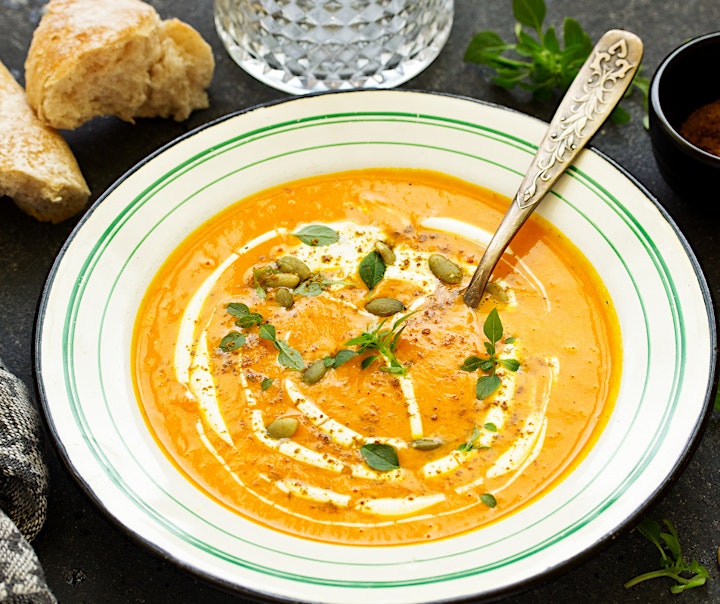 Date and time
Location
Refund policy
Refunds up to 1 day before event
Eventbrite's fee is nonrefundable.
Organizer of Vegan Cooking Classes - Winter Stews/Soups + Mindful Cooking