Description
Christmas is always a cause for celebration! YouTube sensation and vegan chef Gaz Oakley will be showing you how to put a vegan spin on your Christmas dishes this year at our Kensington store.
He'll be demonstrating how to whip up his Stuffed squash live, followed by a Q&A. You will also be able to try a sample of the complete dish.
Tickets include: Tasters, Q&A and a personally signed copy of the new book (RRP £15)
About the book:
Now Gaz has put together his perfect VEGAN CHRISTMAS cookbook to help anyone cook their own vegan version of an extravagant festive feast. Rise early to a creamy Tofu Benedict; serve up party food and canapes of 'Scallops' with crispy 'bacon' and Pea Puree and Mini Sausage Rolls; and create a Christmas centre piece with his 'No Turkey'
wrapped in Gaz's Streaky Bacon or Ultimate Christmas Roast served with 'No Pigs in Blankets', Port and Balsamic Braised Cabbage, and his Best-Ever Vegan Roasties. And there are plenty of ideas to see you through Boxing Day with a Morning-After Pick-Me-Up and Christmas Korma or Bubble and Squeak Patties using leftovers. There are also sweet endings to your meals throughout the holiday season with Gaz's Tiramisu, Dreamy Christmas Pudding and indulgent Spiced Hot Chocolate. And edible gifts of Bounty Bars and Boozy Mince Pies to fill those stockings and spread festive joy!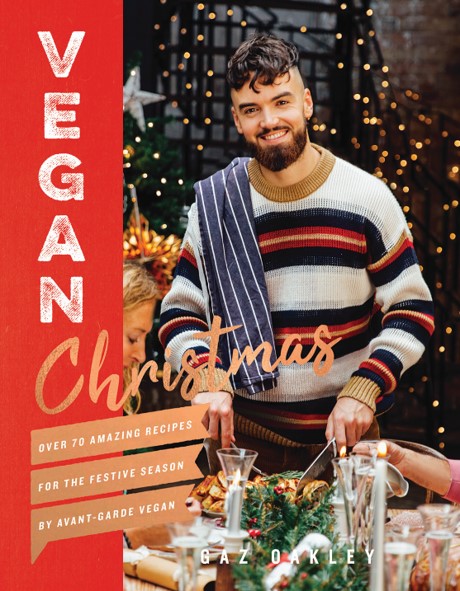 Photo credit : Simon Smith