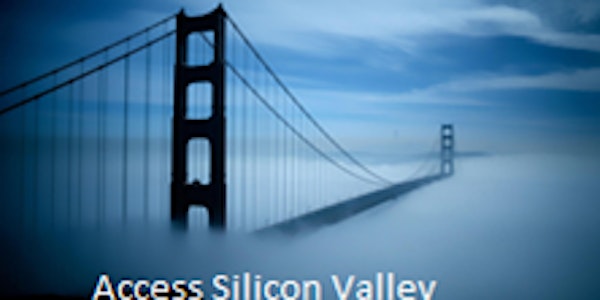 VC/FOUNDER SHOWCASE: Rebecca Kaden, Maveron Capital, Duncan Davidson, Bullp...
Event Information
Location
Founders Den
665 3rd Street
#150
San Francisco, CA 94107
Description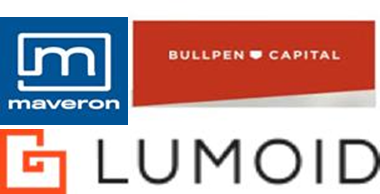 Dinner and refreshments (beer and wine) will be provided.

Our event is open to: investors, startup founders, startup executives, entrepreneurs, innovators and developers. These events sell out quickly, so RSVP early.
Please join us at the Founders Den in San Francisco on September 28, 2015 for the next Access Silicon Valley event, "VC/Founder Showcase," where seed investors and their star portfolio companies discuss topics relevant to entrepreneurs and investors.
THE EVENT FEATURES:
Rebecca Kaden, a partner at MAVERON CAPITAL (investors in Zulily, ebay, Groupon, Shutterfly, General Assembly),

Duncan Davidson, a serial entrepreneur and Managing Partner of BULLPEN CAPITAL (investors in

Marketo,

Tanium

, Zynga, FanDuel, ipsy

), and


Aarthi Ramamurthy,

a serial entrepreneur, and

CEO of

LUMOID

,

a hot YCombinator startup that is disrupting traditional retail

by

letting

you

rent

equipment and gear of all sorts

and kinds

,

and if you like what you rent,

you can purchase it!
In this interactive, audience led discussion, Rebecca, Aarthi and Duncan will discuss:
why Lumoid

is disruptive

, and how Aarthi

figured this out;



how founders should

view their ideas, and how disruptive they may be;



how VCs react to such deals, and how to position to them;



the most e

fficient and effective ways to raise capital

in today's environment, from an investors' and founder's perspective;



what

investors are looking for and

how to reach them; and,


what entrepreneurs need to do (and not do) to get a meetin

g and raise a successful round.
Entrepreneurs will gain a practical perspective and insight into the the way in which they fundamentally think about their ideas and how to position them to investors.
AGENDA:
6:00pm - 6:45pm – Registration, food and networking
6:45pm - 7:00pm – Sponsors & Demo Table mentions
7:00PM - 8:30pm – Chat with Rebecca, Aarthi and Duncan + Q&A
8:30PM - 9:00PM – Meet the investors and network
DEMO/SPONSOR TABLES:
Buy a demo or sponsor table and get great exposure.
Demo/Sponsor table includes:
- 1 (one) event ticket
- 1/2 (half) table
- promotion before and during the event
ABOUT THE SPEAKERS: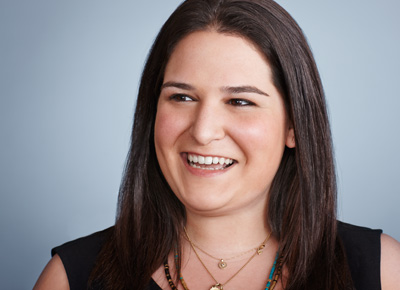 Rebecca Kaden joined Maveron when she was earning her MBA at Stanford, and is now a partner. In 2015, Forbes named Rebecca to its annual list of top "30 under 30" in venture capital, and Craig Newmark named Rebecca one of "5 Women Investors You Need to Know."
In her role at Maveron, Rebecca identifies emerging consumer-focused entrepreneurs in Silicon Valley, Southern California, and her hometown of New York City. She also plays a leading role in Maveron's seed program, where Maveron partners with emerging consumer companies at their earliest stages. She's a Board Observer at August, Darby Smart, Dolls Kill, Eargo, Earnest and General Assembly.
In a prior life, Rebecca was a journalist—for the Economist in London and as special projects editor at Narrative, an online literary platform devoted to bringing great literature into the digital age. At Narrative, in her addition to her editorial responsibilities, she was in charge of driving revenue and scaling the user base. Now she brings her skills and passion for understanding how stories come together to looking at the potential of breakout consumer brands. Rebecca earned her undergraduate degree from Harvard.
Maveron is a consumer-only venture capital firm. Founded in 1998 by Dan Levitan and Howard Schultz (Starbucks), the firm has offices in Seattle and San Francisco. -Some of Maveron's current and former portfolio companies include: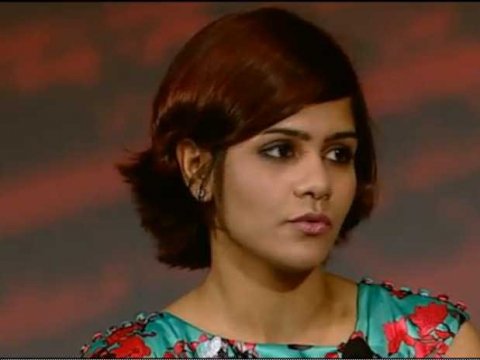 Aarthi Ramamurthy was a product manager at Netflix, worked on the Visual Studio, CLR and Xbox LIVE teams at Microsoft, was an EIR at Battery Ventures and co-created bubblegum - voted one of the top Windows Phone apps of 2011, before starting Lumoid.
Buying gadgets used to be a thrill, but now it's a drag. There are so many to consider, that the choices become overwhelming, and then it seems they're obsolete five minutes after you buy them.
Lumoid thinks there's a better way, which may disrupt the way we think about owning electronics: Stop buying your gadgets, and rent them! Lumoid undermines the very idea of owning, and hopes to do for electronics what Uber and Zipcar have done for cars, Spotify and Pandora have done for music and Airbnb has done for vacation homes: replace ownership with access.
Lumoid's model allows you to rent equipment and gear of all sorts and kinds, from camera lenses to wearables, to apple watches, drones, gaming systems and 3D printers. If you like what you rent, you can purchase it with a portion of the rental cost credited toward the purchase price.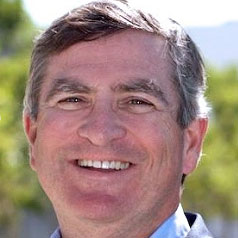 Duncan Davidson is a serial entrepreneur who most notably founded Covad Communications (the leading independent DSL provider, went public and reached a market value of $9B) and Sky Pilot Networks (developer of outdoor wireless mesh systems, acquired by Trillium in 2009 for connectivity to smart meters).
He served as the SVP of Business Development at InterTrust and led the IPO in 1999 and the secondary in 2000 (InterTrust reached a $9B market value in 2000). He spent four years as a managing director at VantagePoint Venture Partners where he focused on digital media and telecom investments including Widevine (acquired by Google) and Livescribe.
Prior to Bullpen, he co-founded one of the first mobile social app companies, Xumii, later sold to Myriad Group and now powering over 20M users in the developing world. At Bullpen he focuses on mobile and consumer Internet investments, and sits on the boards of DoubleDutch, SendHub, and Proformative. Key investments include Byliner, PaidPiper and Twenty20. He received a Sc.B. in physics/math from Brown University, with Honors, and a J.D. magna cum laude from Michigan Law School, where he was Order of the Coif and a member of the Law Review.
Bullpen is the leader in post-seed, pre Series A funding of companies that have achieved market fit and that have an operational plan to hit big milestones within 12 months. Some of Bullpen's current and former portfolio companies include: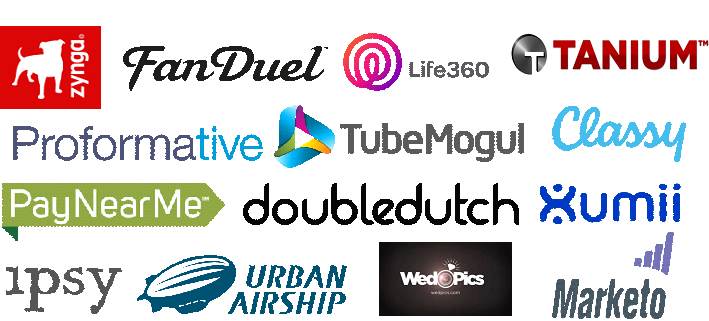 Our event is open to: investors, startup founders, startup executives, entrepreneurs, innovators and developers.
EVENT SPONSORS: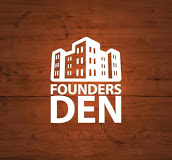 Founders Den is a shared office space and private club for experienced entrepreneurs and their friends
Procopio - Ranked among the 2015 Best Law Firms by U.S. News & World Report
West Agile Labs - A premier web & mobile, design & development agency that is passionate about building products that work and scale.
Lifograph - "Who's Who" and "Who knows Who" in Silicon Valley. FREE BETA SIGN UP: http://www.lifograph.com
Founders Floor - Co-working accelerator for startups and entrepreneurs. Office space, partnerships and funding. SPONSOR OFFER: Free coworking day Apply here: http://foundersfloor.com/freeday/
Date and time
Location
Founders Den
665 3rd Street
#150
San Francisco, CA 94107