Description
Join us for our next vcfo Conversation series:
Driving Enterprise Value 2x, 3x, 4x
Hope is Not a Strategy
Why do businesses fail?

How do you drive success?

Transition from talking about growth to executing a plan with measurable performance results upwards of 2-4 times.

Discover your Value Blueprint and the top 3 considerations for growing your company.
vcfo's Cristina Silingardi and Jack Sadden of Valesco Industries discuss strategies to optimize growth and development.
7:30am - 8:00am Registration and Breakfast
8:00am - 8:45am Presentation
8:45am - 9:00am Q&A
*Complimentary valet parking and breakfast provided
Must RSVP to attend.
Please contact suhe@vcfo.com for any inquiries 512-874-7461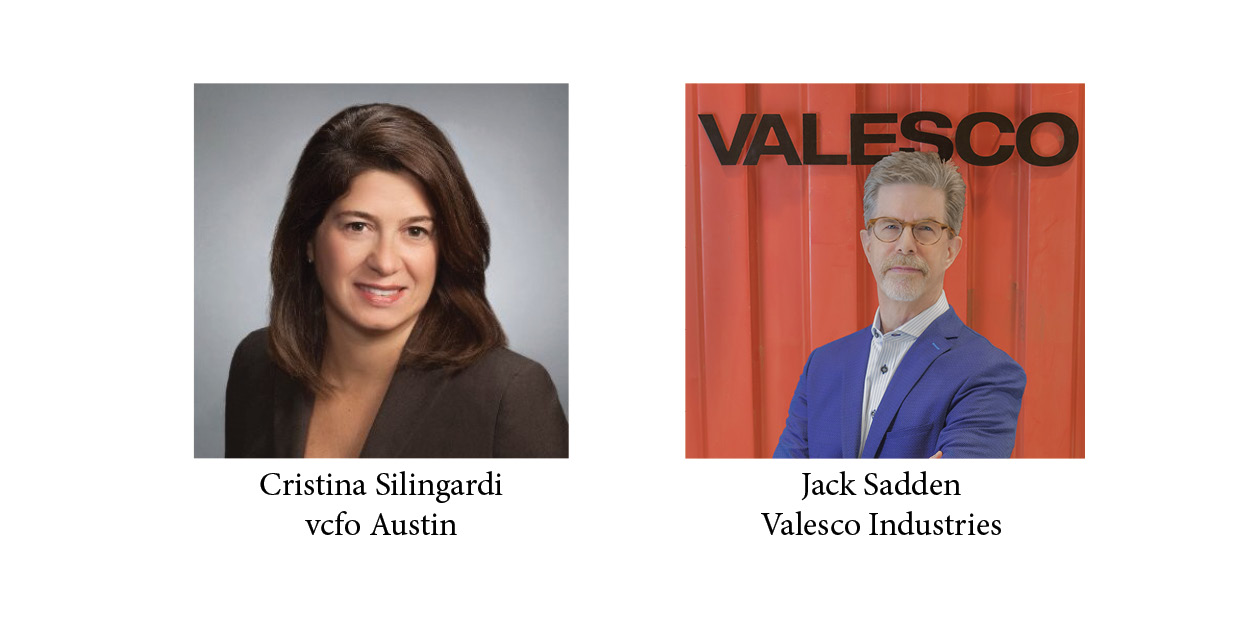 As Managing Director of vcfo Austin, Cristina Silingardi oversees operations and business development, leading a team of CFO and HR consultants who bring industry expertise and customized engagement solutions from project-based to long term support through scalable and tailored offerings for companies in various industries and lifecycles (start-ups to high-growth and mature businesses).
Co-founder and Managing Director of Valesco Industries, Jack Sadden helps businesses focus on growth and performance strategies to develop national and international presence as well as job growth in their communities through long term capital (equity and debt) and other vital resources.
Organizer of vcfo Conversations: Driving Enterprise featuring Valesco Industries
Founded in 1996, vcfo's original core offering was fractional or part-time CFO solutions. The company's services have long since evolved to include an integrated suite of finance, HR, technology and recruiting support, including outsourcing and consulting solutions that improve operational performance and optimize productivity. We have served more than 4,000 clients nationwide with offices in Austin, Dallas, Denver, and Houston.
For more information, please visit www.vcfo.com.