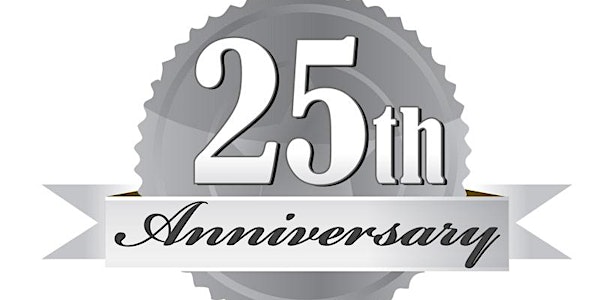 VCCJA 2021 Conference
Earn training hours, network with peers, and see a part of VA you don't normally see! Put a face with a name and learn new stuff!
When and where
Location
Hampton Roads Convention Center 1610 Coliseum Drive Hampton, VA 23666
About this event
The purpose of the Virginia Community Criminal Justice Association (VCCJA) is to enhance public safety through the development and expansion of pretrial, community corrections and other criminal justice programs in the Commonwealth of Virginia. 
 Each year the VCCJA hosts a training conference to provide its members, and the public, a venue for educational opportunities, networking with peers, and exposure to vendors and suppliers. Due to COVID-19, last year our conference was canceled and it was our Silver Anniversary! This year, however, we will be reimagining the 25 years that got us here! Come be a part and learn with us as we celebrate 25 years, look back on 25 years, and look forward to our next 25 years!
*** Please note, should the conference get canceled, registrations will rollover to 2022. This will be by agency and not by person. For example, John Doe registers for the conference and currently works for Henrico. The conference is canceled and he then gets a new position in Chesterfield. The registration belongs to Henrico and not John Doe. ***
 Hotel Information
View the Hotel - Link to register at the hotel will be provided once received. A link will be emailed and posted below.
Make your hotel reservations here.
 Googlemaps - check out what's available for good eats near by! 
 Coliseum Central - in your free time, visit Coliseum Central for all your shopping needs!
  ***When registering, please notate any dietary needs/restrictions***
 Wednesday 11/17/21 - registration starts at 11:00 am and the conference begins at 1:00 pm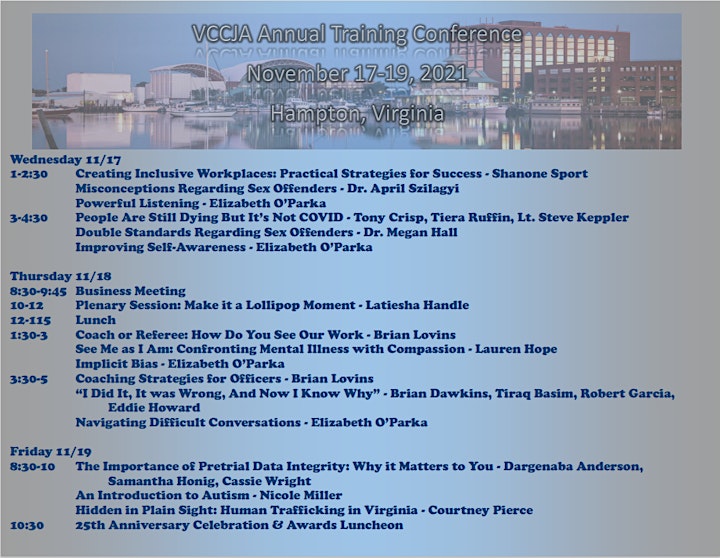 View the conference facility