Description
Come join our host Larry Li (Tsinghua Automation清华自动化系, 82'-87') and Yi Li (CEO of Orbeus, successfuly acquired by Amazon), 共同讨论计算机视觉与创业公司被硅谷巨头收购经验. The session will take place at the Amino Capital (119 University Ave, Palo Alto, CA 94301) on Feb 5th from 10am to 11:30am.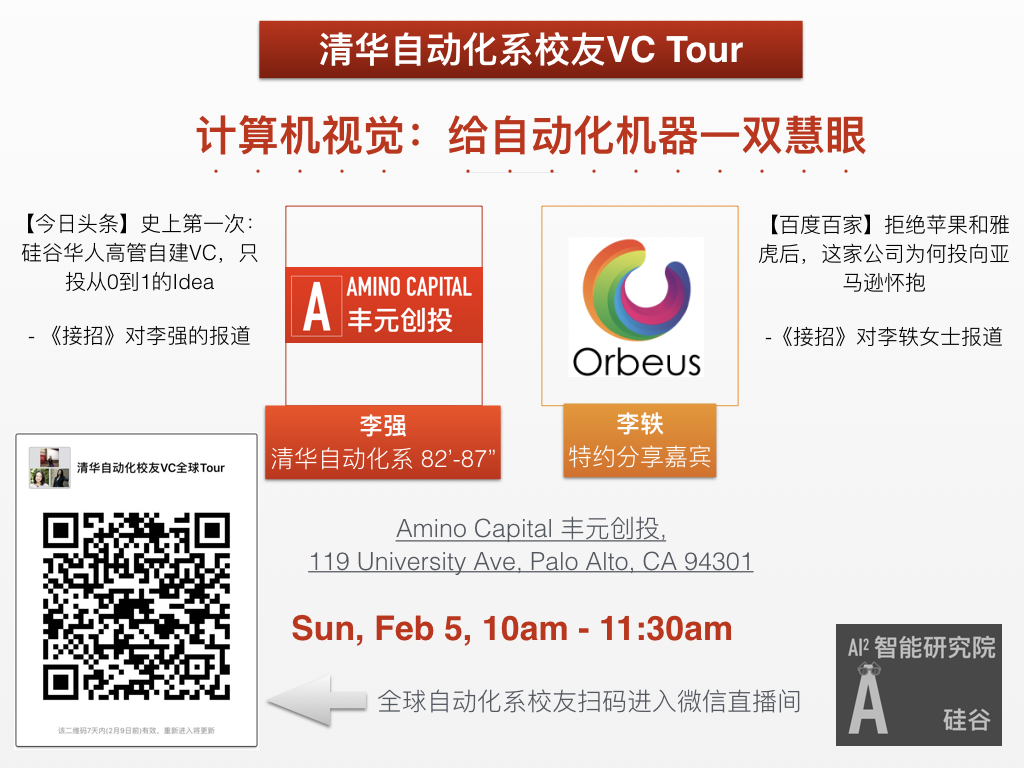 RSVP注册地址:
https://www.eventbrite.com/e/vc-tour-amino-capital-tickets-29237345688
Space is limited to only 20 members onsite, with video conference access for remote attending opportunities.