VC Perspectives on Startup Journey from Innovation to IPO & Anything in Bet...
Description
You have an idea and start a startup wanting to change the world for the better. While exciting, startups are also challenging. You face problems in funding, product-market fit, talent acquisition, and scale-up. If you are among the lucky few crossing the chasm, your company becomes a known brand and attract attention from the media, customers, and capital. Now what? IPO may be a natural choice for a startup. What about other exit options?
For this event, we have invited two of the veteran investors, Steve Hoffman and David Lane, to talk about the startup journey from innovation to a successful exit. Steve and David will share their experience working with entrepreneurs and learnings from the best.
Steve will give away a few of his new book as prizes. (visit http://MakeElephantsFly.com)
Agenda:
6:30-7:00pm Social and light dinner
7:00-8:00pm Panel Discussion
8:00-8:30pm Q&A
8:30-9:00pm Book Signing and Networking
Speakers:
Steve Hoffman – Captain & CEO of Founders Space
David Lane – Founding Managing Director, Diamondhead Ventures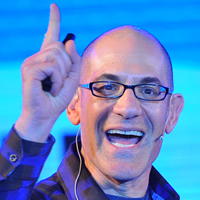 Steve Hoffman – Captain & CEO of Founders Space
Steve Hoffman is an angel investor, LP in August Capital, serial entrepreneur, and author of the book Make Elephants Fly: The Process of Radical Innovation. Hoffman is also the Captain & CEO of Founders Space.
Always innovating on his life, Captain Hoff has tried many professions, including serial entrepreneur, venture capitalist, angel investor, studio head, computer engineer, filmmaker, Hollywood TV exec, published author, coder, game designer, manga rewriter, animator and voice actor.
In Silicon Valley, Hoffman founded two more venture-backed startups in the areas of games and entertainment, and worked as Mobile Studio Head for Infospace, with such hit mobile games as Tetris, Wheel of Fortune, Tomb Raider, Thief, Hitman, Skee-Ball and X-Files.

Hoffman went on to launch Founders Space, with the mission to educate and accelerate entrepreneurs. Founders Space has become one of the top startup accelerators in the world. Hoffman has trained hundreds of startup founders and corporate executives in the art of innovation and routinely works with the world's largest global corporations and venture funds.
Hoffman has a BS from the University of California in Computer Engineering and an MFA from the University of Southern California in Cinema Television.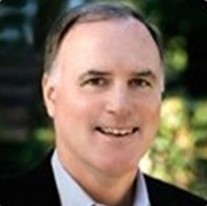 David Lane – Founding Managing Director, Diamondhead Ventures

David Lane has, for the past 30+ years, created, built and financed information and health care technology companies. During the past 20 years, he has directly managed venture capital funds totaling in excess of $2 Billion.
Prior to Diamondhead Ventures, David was one of the senior venture capital investment officers at the Harvard Management Company, where he focused on making direct investments in seed to later stage opportunities in the information technology and healthcare sectors. During his investment career, David has sponsored more than 20 investments in the information technology software, semiconductor and services areas. Some of his prior venture capital investments include: Harmonic, Inc. (IPO), TriQuint Semiconductor (IPO), NexGen (IPO), Viewlogic Systems (IPO) and Harbridge Merchant Services (acquired by First Data Corporation).
David specializes in infrastructure software/SAAS, information security, healthcare IT, semiconductors and commercializing disruptive technologies developed at leading research universities.
David earned a B.S.E.E. degree from the University of Southern California and an M.B.A. from the Harvard Business School. He serves on the University of Southern California Engineering School's Board of Counselors, the Engineering School Dean's industry advisory board as well as several non-profit boards.