VBSR's 27th Annual Spring Conference

Wednesday, May 17, 2017 from 7:30 AM to 5:00 PM (EDT)
Event Details
VBSR's 27th Annual Spring Conference
Conference Agenda
KEY:
Topic Area: C: Communication D: Organizational Development E: Energy & Environment HR: Human Resources I: Innovation & Technology P: Policy
Size: S: Small Business M: Medium Business L: Large Business A: Business of All Sizes
Twitter: @vbsr  #vbsrspring
PLEASE NOTE: AGENDA MAY CHANGE
For complete, up-to-date information, or to register for the conference, visit vbsr.org.
7:30-8:30
REGISTRATION, LIGHT BREAKFAST, NETWORKING
8:30-8:45             
OPENING REMARKS  & NETWORKING
Sara Newmark, New Chapter and Chair of the Board, VBSR @newchapter
Jane Campbell, VBSR Executive Director @janecvt
8:45-9:15
NETWORKING BREAK
Please visit our conference exhibitors!
9:15-10:30
CONCURRENT WORKSHOPS - SESSION A
1. Gender Diversity & Equity: Is Your Workplace Truly Unbiased? C, HR | A
With help from Change The Story VT, Vermont Energy Investment Corporation launched the Business Peer Exchange, bringing together a group of senior level professionals willing to examine their workplaces through a gender lens. In this session, companies will share their unexpected discoveries and the steps they're taking and questions they're asking to ensure they are attracting, retaining, and promoting women -- and making the most of ALL their talent. You may be surprised to find out how your organization's culture, language and materials are creating barriers internally and externally!
Michele Asch, VP Leadership and Organizational Development, Twincraft Skincare, @twincraftskin 
Matt Dooley, Director, Engineering at Vermont Energy Investment Corporation, @VEIC
Lindsey Lathrop-Ryan, Advisor of Community Engagement, Change the Story, @ChangeStoryVT
Denise Leopoldino, Director of Culture, Global People Strategies, Dealer.com, @DealerDotCom
2. Managing Difficult Conversations: Think Globally, Repair Locally HR | SM
Nope, that conversation you've been putting off won't resolve itself. Learn and practice a straightforward, nine-step framework to successfully address difficult conversations and situations, and find that treating people with dignity doesn't mean shying away from clashing personalities and internal conflicts. At this workshop, you will warm up your interpersonal muscles before choosing your own true examples to practice in a safe environment. Practical, real-world solutions - no more avoiding.
Jason Lorber, President, Aplomb Consulting, @VermontJason
Lauren-Glenn Davitian, Executive Director, CCTV Center for Media & Democracy, @lgdavitian

3. Make Your Website Accessible to People With Disabilities & Avoid Legal Liability C, D, I | A
The civil rights established by the American Disabilities Act (ADA) require that people with disabilities have unobstructed access to "places of public accommodation," including commercial, retail and service providers of all types. As the Web has grown to become an intrinsic part of life for people across the globe, advocates, plaintiffs, and the Department of Justice have affirmed that websites also serve as places of public accommodation and, as such, are protected by the ADA. The courts have largely agreed.
Unfortunately, most websites fail to provide the necessary access to allow people with disabilities to effectively navigate and communicate with businesses. The tipping point has been crossed and a rapidly growing cottage industry has even sprung up to force conformity for profit!
In this session, you'll learn the legal background that has brought us here. More importantly, you'll get pragmatic advice on how to make your website accessible to all visitors and avoid becoming a target.
Kristina R. Brines, ESQ., PHR, SHRM-CP, Paul Frank + Collins, @pfclaw
David Gibson, Founder & President, Propeller Media Works, @propDave
4. Social Responsibility 201 C, D | ML
What's the next iteration of socially responsible practices? Will they work in your business? And what happens when Baby Boomers work with the inherent sense of social responsibility that Millennials bring to, and demand from, their workplace? Join our provocative discussion with leaders from academia, entrepreneurial investment, government, and young professionals in the field of sustainability, and witness a modeled conversation between generations. You will learn ways to harness a stronger culture of accountability and social responsibility.
Simeon Chapin, Director of Social & Community Development, VSECU, @VSECU
Paul Dickin, Senior Consultant, Cope & Associates, @paulacope
Dana Gulley, UVM Student
Leah Schulz, UVM SEMBA Graduate, Cope & Associates, @leah_m_schulz
Heather Wright, Attorney and Partner at Wright Jones

5. What Office and Why? Recipes for Engagement and Innovation D, I | ML
The need for privacy and focus amidst a world that can't stop beeping, buzzing and interrupting dominates the news in debate about open versus more private workplaces. Where do you find the right workplace design strategies to fuel success and culture and build engagement? We will examine the contradictions with individual "I" work and collaborative "We" work in today's offices. We'll also share Vermont-based insights about CoWorking, ecosystem place design, generational thinking traps, "best places to work" mindsets, and how all of this supports our purposeful business community. Share your questions and stories about your work environments and culture-building efforts in this interactive workshop. Together we will develop workplace strategies you can bring back to your businesses while gaining invaluable lessons learned from best practices and shared successes.
Stephen M. Frey, Principal Architect, Arocordis Design, @arocordisdesign
Owen Milne, Workplace Consultant and Strategist, @OwenMilneVT
10:30-10:45
NETWORKING BREAK
Please visit our conference exhibitors!
10:45 - Noon
KEYNOTE
Jason Haber, Author, The Business of Good
The Business of Good – The Road Forward
Business is changing. Fast. New ideas, new markets, and new ways to think about capitalism are eviscerating existing norms. Intractable problems are being transformed into newfound opportunities. From Benin to Burlington social entrepreneurs are seizing this moment. They are recalibrating business as a fulcrum for social change and economic growth – for all. Learn why this is happening and how you can be a part of The Business of Good.
Jason Haber is a serial and social entrepreneur, with a career that intersects the worlds of business, politics, academia and technology. He is the author of The Business of Good, a widely praised book on social entrepreneurship; co-founder of Rubicon Property, a social entrepreneurial real estate firm; and has advised elected officials and candidates in DC and NY.
A frequent commentator on CNBC and Fox Business News, Haber has also been covered in The New York Times and The Wall Street Journal. He holds a Political Communication BA from George Washington University and a Master's from Columbia University's School of International and Public Affairs.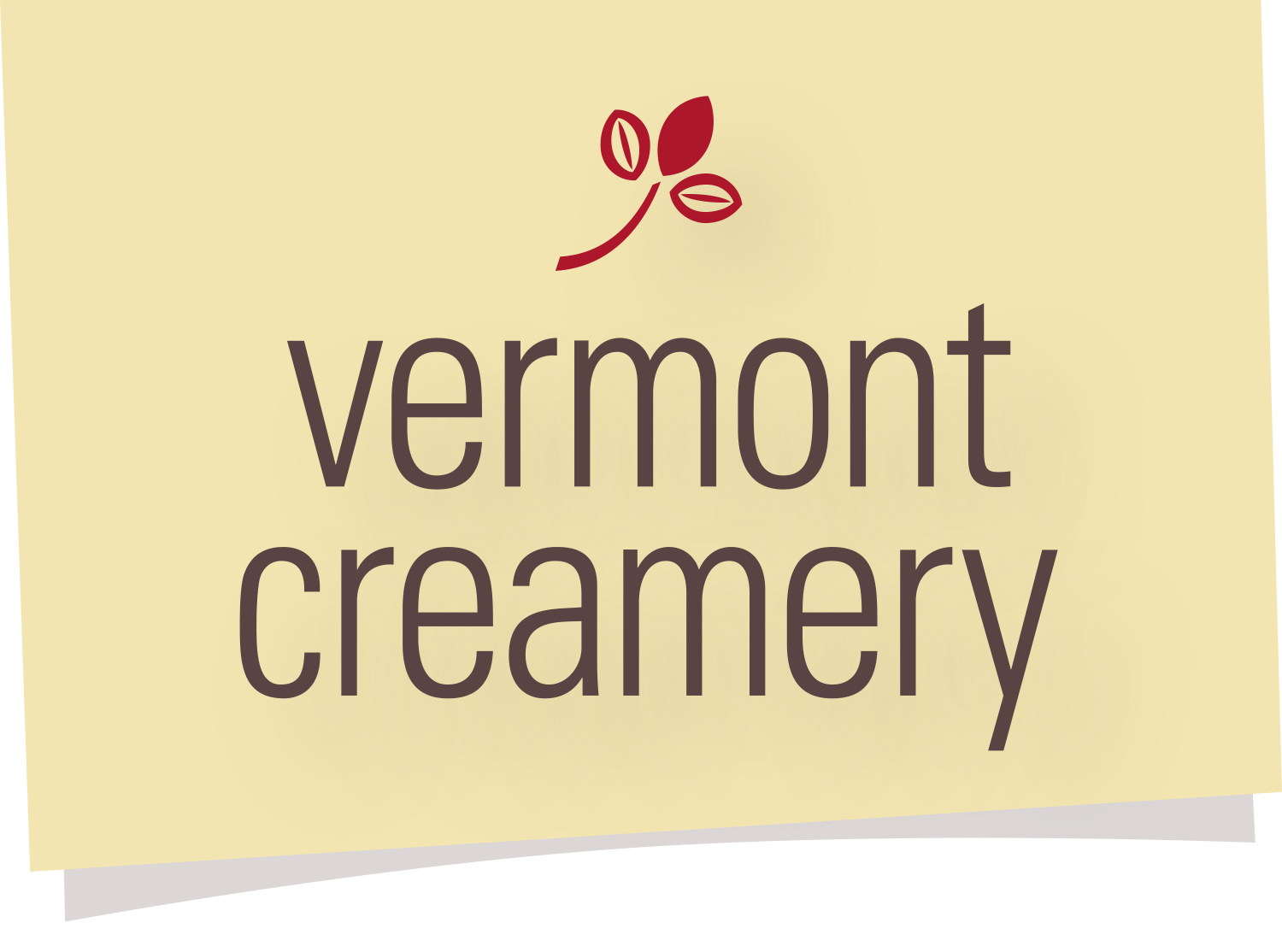 12:00 - 1:00
LOCALVORE NETWORKING LUNCH
Sponsored by Vermont Creamery, featuring locally-sourced ingredients. Thank them @VermontCreamery on twitter!

12:15 - 12:45
SPECIAL SESSION (in lieu of networking lunch)
Networking with Your Inner Self
Join us for a gentle, business-attire-friendly chair yoga class. Decompress from the morning and learn some stress management tools you can incorporate back at the office.
Meagen Satinsky, PT, PYT; Evolution Physical Therapy and Yoga @EvolutionYogaVT
1:00 - 2:15
CONCURRENT WORKSHOPS – SESSION B
6. Designing Intentional Organizational Culture for Future Success D, HR | ML
This is an interactive workshop using one organization's journey of cultural transformation to inspire you to make meaningful change in your own culture. We will present a case study of VPR's current and ongoing work to empower people at all levels to make change and create an organizational culture that remains sustainably relevant to its customers. Starting with the pain points that led VPR to begin their journey, we'll explore Vital Leadership Coaching's research-based process and bring it to life with VPR's stories of success, challenges, and lessons learned.
After exploring VPR's journey, you and other participants will engage in conversations to discuss your own business challenges and explore what is possible for your organization. Through Q&A with presenters and dialogue with fellow participants, everyone will be challenged to identify new ideas and actions to take back to their organizations.
Lesli Blount, Director of Corporate Support, VPR, @vprnet @lbvermont
Liz Dallas, Owner and Thought Leader, Vital Leadership Coaching, @CoachingVT
Paul Toth, Culture Strategist, @CoachingVT
Robin Turnau, President & CEO, VPR, @vprnet @rturnau

7. Effective Business Advocacy for Public Policy Change E, P | A
Business leaders have important contributions to make to the public policy conversations in Vermont's State House. However, sometimes it can be challenging to feel adequately informed about the issues being deliberated, or to know at what point in the Legislative process expertise from businesses would have the most effect on the outcome. This interactive workshop will give business leaders the knowledge and tools necessary to influence state policy decisions.
Participants of this interactive workshop will:
discuss Vermont's pertinent policy and budget making processes
identify techniques for relationship and coalition building, leading to effective communication with policymakers
hear from business leaders currently engaged in policy advocacy
roleplay scenarios in which they advocate for a specific policy
determine next steps for influencing policy change
A strong, collective business voice can advance public policy that ensures the economic security of Vermont's workforce and the prosperity of the state!
Daniel Barlow, VBSR Public Policy Manager, @VBSRpolicy
Matt Levin, Executive Director, Vermont Early Childhood Alliance
Pat Heffernan, Founder, Marketing Partners, @ChangeConvos


8. How Small/Micro Businesses Can Do Social Responsibility D, HR | S
Are you like me? Own a great little company with wonderful employees and products but small margins constrain your ability to be as SR as you'd wish to be? If so, let's talk. Perhaps there are ways (traditional and SR) we can improve our margins which would allow us to do more for our employees, the planet and our own prosperity.
There are many great ideas for low-cost benefits that make your business attractive to employees as well as easy/inexpensive ways to lessen your footprint. We'll explore a number of those options but will also focus on attendee questions, ideas, lessons learned and solutions found. One thing we know about Vermont entrepreneurs is that we are a passionate, innovative bunch!
Come away with a list of possibilities, including the advantages and disadvantages of each, as well as ideas on how to implement the ones you choose.
Margi Brownfield Swett, President/Owner/Engraver, Vermont Trophy & Engraving, @VermontAwards
Jessie Swetel, General Manager/Owner/Engraver, Vermont Trophy & Engraving, @VermontAwards
9. Long & Short-Term Planning: How Personal Style Influences the Process D, HR | ML
Business leaders are required to plan for the future, but, depending on your style, you may be more comfortable with short- or long-term planning. If you have ever tried to create a 5-year plan as part of a group, you know that some people focus on "how we did it in the past," some want to "create a compelling vision for the future" (with little attention to the past), others want to "brainstorm" all possibilities, and still others are ready to "jump into action" before the conversation is even finished. When all four styles collaborate, organizations create effective and lasting plans. In this interactive workshop, you will identify your preferred starting point and gain insights about how to access the power of each style.
Markey Read, President, Career Networks, @readmarkeyread
10. Using New Media Tools to Drive Authenticity C, I | A
In a constantly shifting media landscape, how can brands and organizations keep up while keeping true to who they are? Turns out, it might be simpler than you think...and more affordable. This will be an interactive discussion and presentation on creating and leveraging authentic communication strategies in the modern media landscape. We'll explore the correct use of new digital media tools to further your goal of achieving real conversations with your audience. Our exploration will touch on using tools such as social listening, Virtual Reality (expect a demo!), live-streaming video content, user-generated content, and other techniques. Please expect to be actively engaged with the presenters, and be ready for...well, anything really!
Jay Curley, Senior Global Marketing Manager, Ben & Jerry's Homemade, @benandjerrys
Evan Deutsch, Cofounder and Managing Director of Oxbow, @oxbowcreative
Ben Green, Strategy Lead of Oxbow, @iambenjigreen
Ashley Loper, Graphic Designer, Oxbow
Jon Portman, Creative Director, Oxbow
Devin Renca, Motion Artist, Oxbow
2:15 - 2:30
NETWORKING BREAK
Please visit our conference exhibitors!
2:30 - 3:45
CONCURRENT WORKSHOPS - SESSION C
11. Do Well by Doing Good C, D | ML
How can you help your company "do well" while "doing good" for your neighbors, your employees, and the environment? And how can you do it on a tight budget? In this workshop, you'll learn how National Life Group and VSECU have taken good to a whole new level. Coming off another record-breaking year, National Life attributes its ongoing success to its "servant leadership culture," a culture prominently featured in CAUSE! (by best-selling authors Jackie and Kevin Freiberg). VSECU, driven by "empowering possibilities" for their employees, members, and communities, has earned membership in the Global Alliance for Banking on Values and Best Places to Work in Vermont in 2017. Learn how you can leverage the insights and experience of these two companies to help your own organization do well by doing good!
Simeon Chapin, Director of Social & Community Development, VSECU, @VSECU
Kira Comstock, Employee Engagement Specialist, VSECU, @VSECU
Beth Rusnock, President, National Life Group Foundation, @NLGroup
12. Creating Best Days in The New World of Work HR | A
In today's "new world of work," work and life have become fully integrated. At the same time, the face of business is changing, and there is a conscious effort to bring heart and humanity back into work.
To pursue our most well and best days at work and in life (both individually and organizationally), we need to "pause" to understand our purpose and our goals.
This workshop will introduce the newest trends for leaders and other individuals to create "well cultures" where all employees are passionate, energized and engaged both inside and outside of work. When we and our employees are at our best at work, we have the capacity to be at our best for our families, friends and communities.
Evy Smith, LCMHC, CIC, Employee and Family Assistance Counselor, University of Vermont Medical Center, @UVMMedCenter
Lori A. Smith, Organizational Wellness Consultant, FIS Consulting
13. How Mentoring Can Benefit You and Your Company D, HR | ML
Do you need a mentor? Do you want to be a mentor? Or are you just curious about the topic? Mentoring plays a big role in successful companies and builds on some of Vermont's core strengths: generosity of spirit, work ethic, and connection. Given our state's population and demographics, the role of mentorship can also play a big role in Vermont's economic development future. Where can we discover opportunities to be or find a mentor and support both employee development and succession planning? In this interactive workshop, you'll address the opportunities and challenges of these relationships (from intergenerational issues, to gender dynamics and perceptions, to succession planning) and explore how mentorship can benefit you, your company, and your state.
Stephanie Hainley, Chief Operating Officer, White + Burke, @shainley
David G. White, President, White + Burke
14. VBSR Policy Workshop: The Path to a Fossil Fuel Free Future E, P | A
The climate is changing and businesses are responding by finding ways to reduce their own fossil fuel footprints and embrace an energy independent future. A panel of business leaders will detail their companies' fuel use and the creative approaches they've taken to be more environmentally friendly and economically competitive. VBSR's public policy team will also provide a brief update on the 2017 session at the Vermont State House.
Daniel Barlow, VBSR Public Policy Manager, @VBSRpolicy
David Blittersdorf, President/CEO, AllEarth Renewables, @allearthrenew
Tom Hughes, Campaign Manager, Energy Independent Vermont, @EnergyIndVT
Bram Kleppner, CEO, Danforth Pewter, @danforth_pewter
Ashley Orgain, Director, Mission Advocacy & Engagement, Seventh Generation, @SeventhGen
15. How to Reach 5 Socially Responsible Goals for your Company (and connect with SR organizations that help you get there)! C | D | A
Explore resources and tools for SR practices to help an organization assess and improve financial systems, workplace quality, community involvement, and/or environmental stewardship. Together we'll look at how to use these resources to help you reach your top five SR company goals.
Yola Carlough. Community Development, B Lab, @bcorporation
Pat Heffernan, Founder of Marketing Partners, Board Member ASBC, Past Chair VBSR, @ChangeConvos
Julie Lineberger; Board Chair Green America; Past Board Chair VBSR; CEO, LineSync Architecture and Wheel Pad L3C; @JulieLineberger
3:45
CLOSING REMARKS
4:00 VERMONT-THEMED COCKTAIL RECEPTION
Sponsored by Mad River Distillers!

Come and unwind while sharing your news and insights from the day with colleagues, peers and friends. Enjoy great food and a cash bar featuring VBSR Members.
KEY:
Topic Area: C: Communication D: Organizational Development E: Energy & Environment HR: Human Resources I: Innovation & Technology P: Policy
Size: S: Small Business M: Medium Business L: Large Business A: Business of All Sizes
THG

The Honorable Governor Phil Scott (Invited)

The Honorable Governor Phil Scott (Invited)







3CR

3:45 CLOSING REMARKS The Honorable Governor Phil Scott (Invited)

3:45 CLOSING REMARKS The Honorable Governor Phil Scott (Invited)







Michele Asch







Dan Barlow

VBSR

Public Policy Manager

David Blittersdorf

AllEarth Renewables

President / CEO

Jane Campbell

VBSR

Executive Director

Yola Carlough

B Lab

Senior Community Development Assoc

Simeon Chapin

VSECU

Director of Community & Social Development

Kira Comstock







Jay Curley







Liz Dallas

Vital Leadership Coaching

Owner/Thought Leader

Lauren-Glenn Davitian







Evan Deutsch







Paul Dickin







Brian Donahue

VPR

VP for Finance & Operations

Matt Dooley







Stephen M. Frey

Arocordis Design

Principal Architect, President

David Gibson







Ben Green







Jason Haber




Author, The Business of Good

Jason Haber

Rubicon Property

Co-Founder

Stephanie Hainley

White Burke

Chief Operating Officer

Pat Heffernan







Tom Hughes







Kelly Klein







Bram Kleppner

Danforth Pewter

CEO

Denise Leopoldino







Matt Levin

Vt Early Childhood Alliance

Executive Director

Julie Lineberger

LineSync Architecture

Owner

Jason Lorber

Aplomb Consulting

Change & Teamwork Facilitator / Coach

Owen Milne

Contractor

Frmr Workplace Consultant

Sara Newmark

New Chapter (VBSR Board of Directors; Chair)

Sustainability Manager

Ashley Orgain

Seventh Generation

Manager of Mission Advocacy and Outreach

Markey Read

Career Networks

President

Beth Rusnock

National Life Group Foundation

President

Meagen Satinsky







Leah Schulz







KRB

Kristina R. Brines, ESQ., PHR, SHRM-CP

Kristina R. Brines, ESQ., PHR, SHRM-CP

Paul Frank Collins P.C.

Attorney

Evy Smith

University of Vermont Medical Center

Employee & Family Assistance Counselor

Lori A. Smith







Jessie Swetel

Vermont Trophy & Engraving

Owner

Margi Swett

Vermont Trophy & Engraving

Owner/Engraver

Paul Toth

Vital Leadership Coaching

Change Agent

David G. White

White Burke Real Estate Investment Advisors

President
When & Where

University of Vermont's Davis Center
590 Main Street
Burlington, VT 05405


Wednesday, May 17, 2017 from 7:30 AM to 5:00 PM (EDT)
Add to my calendar
VBSR's 27th Annual Spring Conference