VBSR's 22nd Annual Fall Conference

Wednesday, November 19, 2014 from 8:00 AM to 4:30 PM (EST)
Event Details

CONFERENCE AGENDA
8:00 – 9:00
REGISTRATION, LIGHT BREAKFAST AND NETWORKING
9:00 – 9:15
OPENING REMARKS
Andrea Cohen, Executive Director, VBSR; @cohen_andrea
Sara Newmark, New Chapter; Chair of the Board, VBSR @NewChapter
Daniel Barlow, Public Policy Manager, VBSR

9:30 – 10:45
CONCURRENT MORNING WORKSHOPS
1. Mission Possible: Engaging Employees in Measuring What Matters
Effectively managing performance across multiple bottom lines isn't something to be relegated to the corner office. Organizations that establish practices and programs that encourage engagement and empowerment across all levels of the organization when it comes to managing people, profit, and planet are building high-performing, mission-driven cultures. Panelists will discuss specific, unique approaches for engaging employees in "measuring what matters" and cite examples of important organizational improvements that have resulted. 
Moderator: Flip Brown, Owner, Business Culture Consultants @FlipBrownVT
Adeline Druart, General Manager, Vermont Creamery @VermontCreamery
John LeBourveau, Vice President, Human Resources, Seventh Generation @SeventhGen
Angela Smith, Happiness Resources Director, SunCommon @suncommon
Sara Newmark, Director of Sustainability, New Chapter @NewChapter
2. Where's the Dough?: Utilizing New Markets Tax Credits Investment Capital for Economic and Social Change in VT
Over the past 5 years, more than $79 million dollars of capital has been placed in Vermont downtowns, manufacturers, nonprofits, and value-added food and farm sectors. Businesses and nonprofit organizations will learn the basics of utilizing New Markets Tax Credits (NMTC), which lower the cost of capital for important infrastructure, expansion, machinery/equipment, and/or acquisition projects. NMTC have been utilized for projects such as Black River Produce's recent expansion, redevelopment of vacant/contaminated downtown buildings, and development of CCV's new academic facility in downtown Rutland. Vermont Rural Ventures – which administers the NMTC program in Vermont – will lead the workshop and provide participants with an overview of how the credits work, the types of projects funded in VT, and explore the benefits and risks of utilizing NMTC. 
Moderator: Beth Boutin, Senior Investment Officer, Housing Vermont/Vermont Rural Ventures
Mark Curran, Founder and Co-Owner, Black River Produce
Mike Francis, CFO, DEW Construction, MacMillin Company, and DEW Properties, LLC @DEWConstruction
Dick Jennings, Senior Vice President, Commercial Loan Officer, Mascoma Savings Bank @MascomaBank
Sean Long, Vice President, Commercial Banking, People's United Bank @PeoplesUnited

3. Workplaces that Work: Domestic Violence - Your Business, Your Community
Recent high profile domestic violence incidents have raised much needed visibility and awareness of an all-too-silent silent plague: domestic violence (DV). This panel of advocates, legal experts, and law enforcement officials will present information and statistics demonstrating the very real impacts DV can have on a business -- such as increased health care costs, sick time, employee turnover, and decreased productivity -- that can affect profitability and performance. The panel will help define and understand DV, present several workplace scenarios, identify the role of a business or organization when DV is present in the lives of an employee, and share resources available to help organizations proactively address DV and reduce the negative impacts on one's business, employees, workplace, and community.
Moderator: Janice Santiago, Community Engagement Specialist, Women Helping Battered Women @SafeAtWorkWHBW @WHBW
Douglas Babcock, President, Cygnus Security Consulting
Kelly Dougherty, Executive Director, Women Helping Battered Women
Carolyn Hanson, Assistant Attorney General, Criminal Division, Office of the Attorney General
Heather Holter, Coordinator, Vermont Council on Domestic Violence
Bob Murphy, Senior Event Project Manager, Vermont Energy Investment Corporation

11:00 – 12:15
KEYNOTE SPEAKER
Allison Hooper, Co-Founder, Vermont Creamery (@VermontHoops, @VermontCreamery)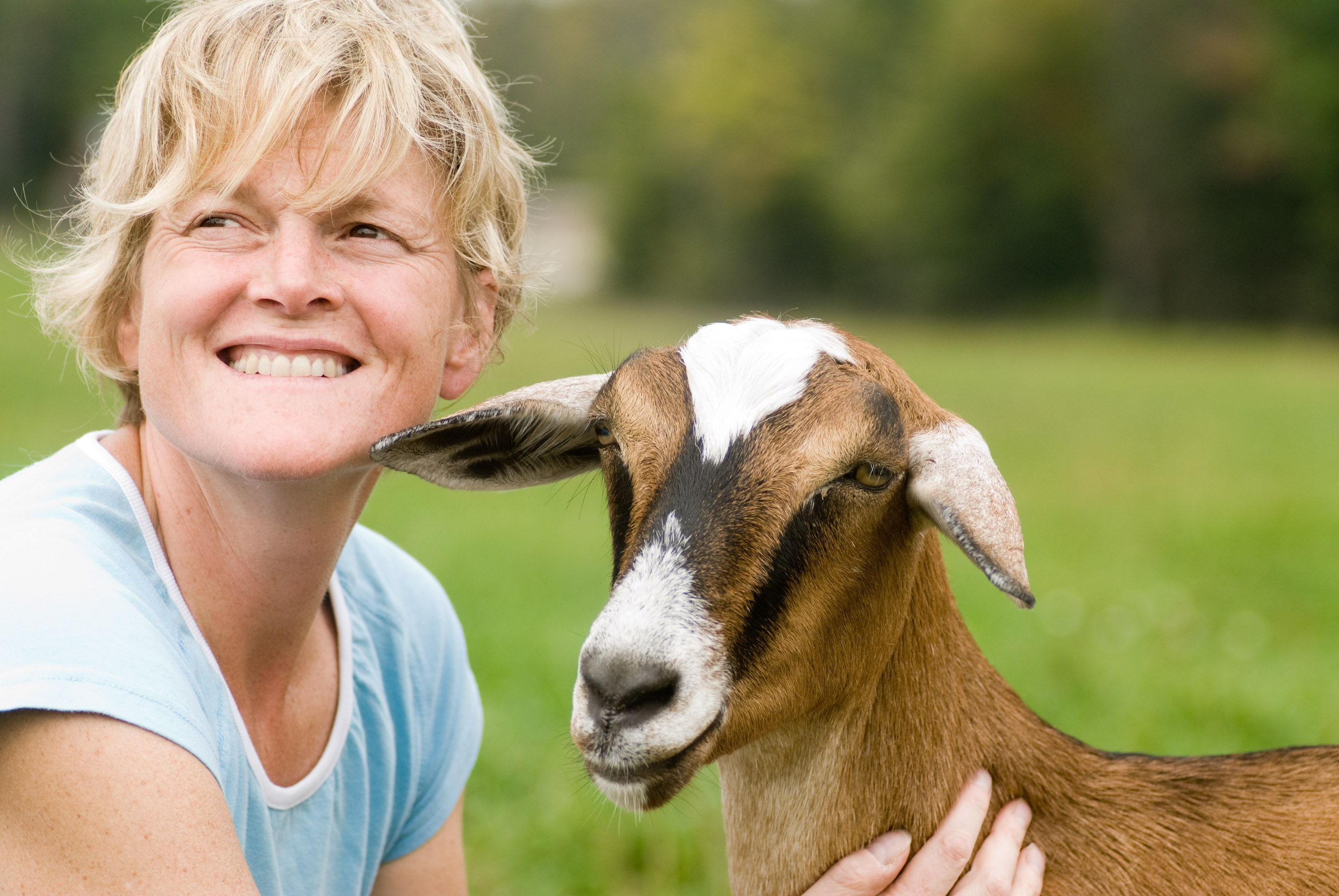 Legacy, Land and Leadership: An Agricultural Entrepreneur's Journey
Cheesemaker and entrepreneur Allison Hooper was one of the first artisan cheesemakers in the United States. Hooper and Bob Reese co-founded Vermont Creamery in 1984 and started bringing the everyday cheese and dairy delicacies of France to the American table. At the helm of the artisan cheese movement in Vermont and as president of the American Cheese Society from 2005 to 2008, Hooper has been a voice for – and mentor to – cheesemakers throughout the U.S. Vermont Creamery's creations have won more than 100 awards nationally and internationally over the past 30 years. A certified B Corporation, Vermont Creamery is supporting local farms, developing future farmers, and engaging employees to create a meaningful workplace while also contributing to the vibrancy of our Vermont community.
With a $2,400 capital investment 30 years ago, Vermont Creamery has built a national brand in the "farm to table" movement. Today, the company models a new kind of agriculture with Ayers Brook Goat Dairy, the country's first demonstration goat dairy located in Randolph, Vermont. In addition to providing the Creamery with locally sourced milk, the mission of the farm is to develop a sustainable model for goat farming in the region, provide students and wannabe farmers with internships to learn goat husbandry and financial planning, and to distribute superior genetics to future goat farmers in Vermont.
Allison has served on the Board of Directors for the Vermont Sustainable Jobs Fund and the Vermont Fresh Network. She is the Founding President of the Vermont Cheese Council and former President of the American Cheese Society. The Creamery was awarded the Vermont Small Business of the Year in 1996 and more recently Allison won the Terry Ehrich Award from Vermont Businesses for Social Responsibility
12:15 – 1:15
NETWORKING LUNCH
1:15 – 2:30
CONCURRENT AFTERNOON WORKSHOPS
4. Ideas Worth Exploring: Doodilicious – High Engagement Visuals
Want to infuse some fun into your meetings? Want to see your planning process unfold before your very eyes? Want to encourage participation and creativity in your event? Want to communicate something about your business in a compelling way? As many as 60-65% of the population has a natural affinity for visual processing. Adopting a whole brain approach enhances creativity, involvement, and recall in meetings, brainstorming, and planning sessions… and increases the fun factor exponentially! Participants will first learn the role of visualization in learning and information processing, and how graphic visualization (including illustrated videos, graphic facilitation of meetings, and story murals) can help you achieve your organizational goals. Participants will then spend the rest time learning how to doodle constructively to facilitate thinking and creativity! We'll present a basic vocabulary for representing ideas, and then practice some forms together so that participants have tools they can apply at work… and home!
Dr. Andrea Grayson, Chief Strategist, The Grayson Group
Matt Heywood, Illustrator & Designer, The Image Farm

5. March to the Golden Dome: VBSR Policy Updates and Priorities for the 2015 Session
Join members of VBSR's Public Policy Committee and key lawmakers to discuss what materialized – or did not! – in 2014 and what may be in the cards when work resumes at the Statehouse come January. With a carbon tax campaign in the works, as well as important work on early childhood education, livable jobs, and continued work on GMO labeling, the 2015 session is sure to be a robust one for VBSR and our members.
Moderator: Daniel Barlow, Public Policy Manager, VBSR @VBSRPolicy
Russ Bennett, President, Northland Design & Construction; VBSR Board of Directors; Chair, VBSR Public Policy Committee
Pat Heffernan, President, Marketing Partners; VBSR Board of Directors @pheffernanvt
Jennifer Chiodo, Managing Principal, CX Associates

6. Engaging Ideas: Advancing the Mission
Calling all creative, disruptive, visionary thinkers and doers!  Share your boundary-pushing ideas, strategies, initiatives, legislation, or practices that you believe can advance sustainable, socially responsible business and business practices in Vermont (and potentially beyond)!  This session will be decidedly fast-paced – think TedX on hyper speed – and playful.  Each thinker will have three minutes to present their idea, explain its benefits, and identify obstacles to implementation (and for extra credit, strategies to overcome those obstacles!).  A panel of "judges" will be on hand to offer playful feedback and evaluation.  And while everyone that steps up to the plate is a winner, the panel will select a "winning idea" for presentation to the conference attendees immediately following the Annual Membership Meeting. 
TO PARTICIPATE AS A PRESENTER: Ideas must be submitted in advance. Send a short (one or two sentence) description of your idea along with your contact information to Scott Buckingham at scottb@vbsr.org by 4 PM Monday, November 17th!
Moderator: Scott Buckingham, Communications and Development Manager, VBSR

Panelists TBA
2:45 – 3:15
VBSR'S 2014 MEMBERSHIP MEETING
Andrea Cohen, Executive Director, VBSR; @cohen_andrea
3:15 – 4:30
GENERAL SESSION
Hot Topics: Where are we with Reform and Where are we Going?
Lawrence Miller, Chief of Health Care Reform, Robin Lunge, Director of Health Care Reform, and others will present on the current status of Vermont's health care reform efforts, what the goals of reform are, and how those efforts could affect both large and small businesses in Vermont. The panel will provide pragmatic updates on the current status of the Exchange, discuss the latest available information on financing, and explore what can be done to bend the cost curve and lower overall health care costs in the future. Plenty of time for questions; we know you have 'em, so bring 'em!
Moderator: Andrea Cohen, Executive Director, VBSR
Bram Kleppner, CEO, Danforth Pewter; Co-Chair Vermont Medicaid/Exchange Advisory Board; Govenor's Advisory Council on Health Care Financing
Lawrence Miller, Senior Advisor, Chief of Health Care Reform at Office of the Governor, State of Vermont
Robin Lunge, Director of Health Care Reform at the Office of the Governor, State of Vermont
Others TBA
4:30
CLOSING REMARKS

When & Where

The Grand Summit at Mt. Snow
89 Grand Summit Way
Dover, VT 05356


Wednesday, November 19, 2014 from 8:00 AM to 4:30 PM (EST)
Add to my calendar
Organizer
Vermont Businesses for Social Responsibility
VBSR's 22nd Annual Fall Conference