VBSR's 21st Annual Fall Conference

Wednesday, November 20, 2013 from 7:30 AM to 4:30 PM (EST)
Event Details

CONFERENCE AGENDA

7:30 – 8:30
REGISTRATION, LIGHT BREAKFAST AND NETWORKING
8:30 – 8:45
OPENING REMARKS
Andrea Cohen, Executive Director, VBSR; @cohen_andrea
8:45 – 9:00
PRESENTATION OF VBSR's 2013 LEGISLATOR OF THE YEAR AWARD
Recipient: Representative Carolyn Partridge, Chair, House Agriculture Committee
Presented by: Mark Curran, Co-Owner, Black River Produce
9:00 – 9:15
NETWORKING: BEYOND THE GRIP & GRIN!
Markey Read, President, Career Networks, Inc.; @readmarkeyread
9:30 – 10:45
CONCURRENT MORNING WORKSHOPS
A. Mission Possible: Content Marketing
Join a group of VBSR members to advance your understanding of the content marketing space and how to effectively and authentically leverage it to advance your organization's mission. Content marketing is a popular buzz phrase or umbrella term for the creation or sharing of content to engage current and potential customers, members or communities. But what does that mean in real life for a Vermont-based business or nonprofit? As a mission-driven organization, you have a compelling story to tell and a wealth of educational information to share — but you can't do everything. How do you know what your audiences want and whether to deliver content via blogs, email newsletters, white papers, custom publications, ebooks, free reports, tutorials, or social media? Where do you find ideas to develop content? How do you sustain the effort? How do you measure success? Join a group of VBSR members who have been there, done that, and are still at it to learn how you can use content marketing effectively and authentically to advance your mission!
Moderator: Pat Heffernan, Founder/President/Change Strategist, Marketing Partners, Inc.; @pheffernanvt
Jennifer Chiodo, Managing Partner, Cx Associates; @CxAssociates & @JenniferChiodo
Anne Galloway, Founder, VTDigger.org; @GallowayVTD
Kali Hilke, Director of Marketing, Small Dog Electronics; @hellosmalldog
B. Measuring what Matters: Mission, Metrics and Management
A lot is happening in the development of new metrics for sustainability.  Groups like BALLE (Business Alliance for Local Living Economies) and B Lab are redefining the boundaries of social responsibility to include wellbeing at the workplace and in communities. Patagonia questions its own model of growth. Vermont is measuring the economy through alternative indicators that account for people's well-being (VT Genuine Progress Indicator, VT Well-being Survey and Results Based Accountability).. The time is ripe for an honest discussion and learning on what matters and how to measure it. A panel of Vermont business leaders, including coops, worker owned businesses and local clusters like Hardwick will drive this discussion, drawing from their experience in measuring success. Be prepared for the hard talk in sustainability and to share your views and learning in this interactive session. 
Moderator: Marta Ceroni, Director of Sustainable Economies Program, Donella Meadows Institute; @DanaMeadowsInst
Tom Barefoot, Co-Coordinator, Gross National Happiness USA
Jed Davis, Director of Sustainability, Cabot Creamery Cooperative; @CabotCoop
Kate Jellema, Director, Benchmarks for a Better Vermont; Chair, Nonprofit Management Program, Marlboro College Graduate School; @MarlboroGrad
Carey Underwood, Chief of Staff; @KingArthurFlour
C. Local Matters: Creating A Durable Local Economy
What is a durable local economy? How is it created? Sustained? Join seasoned economic development professionals to examine workable frameworks and approaches for building sustainable communities and durable economies. The frameworks discussed provide a starting point for exploration of the various influences on a community's economy and pulls from the recently published book Sustainable Communities: Creating a Durable Local Economy. These influences include locally focused, social, cultural, environmentally sustainable, political and inclusive economy components. Taken together, these components – combined with an entrepreneurial spirit -- can lead to the formation of a durable, vibrant local economy.
Ed Antczak, Economic Development Specialist, Burlington's Community and Economic Development Office
Bruce F. Seifer, Author; Community & Economic Development Professional
11:00 – 12:15
KEYNOTE ADDRESS: Social Entrepreneurship & The Next Generation
Jeffrey Hollender, Co-Founder, Sustain (@JeffHollender)
Meika Hollender, Co-Founder, Sustain (@missmeiks)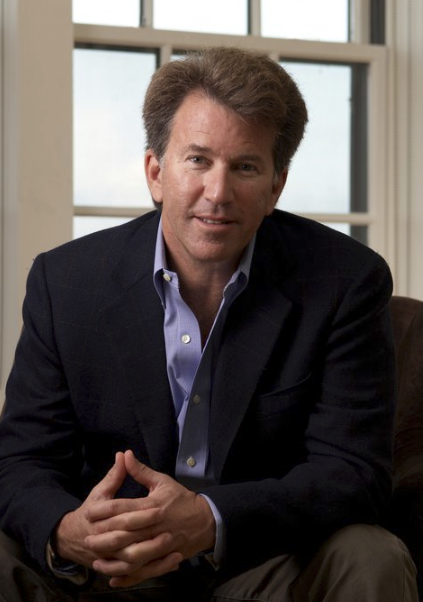 Jeffrey Hollender is an Adjunct Professor for sustainability and social entrepreneurship at New York University, and Co-Founder – with daughter Meika – of Sustain, a new brand of sustainable condoms. Previously, Jeffrey was Co-Founder and CEO of Seventh Generation, which he built into a leading natural product brand known for its authenticity, transparency, and progressive business practices. Hollender has authored seven books and is also Co-Chair of Greenpeace US, as well as Co-Founder and Board Chair of the American Sustainable Business Council, a coalition of 140,000 business leaders committed to progressive public policy.

Meika Hollender is the Co-Founder and Marketing Manager at Sustain, a new brand of sustainable condoms she is launching in January 2014 with her father, Jeffrey. Meika is a recent MBA graduate of New York University's Stern School of Business. As President of the Social Enterprise Association, Meika worked closely with the administrative and career development offices to help increase focus on social impact and sustainability in the curriculum and career development process. Meika has also worked at the brand strategy and design firm, Sterling Brands, and at Johnson & Johnson's consumer products division, and co-authored the book Naturally Clean.
12:15 – 1:15
NETWORKING LUNCH
1:15 – 2:30
CONCURRENT AFTERNOON WORKSHOPS
A. Ideas Worth Exploring: Employee Engagement
This hands-on workshop will focus on understanding the drivers of employee engagement and discovering practical, sustainable methods for fostering engagement in your organization. Engaged employees and companies far outperform their non-engaged peers. Engagement drives strategy and results, but even purpose-driven organizations can struggle to engage their people day-to-day. Learn from experts what the levers are and how to apply practical methods to foster engagement. Like any sustainable initiative, program elements need to fit together, reinforce, and amplify each other. Participants will learn about the drivers of employee engagement, how to weave them together so that they stick, and make a difference when you get back to your organization.
Moderator: James Jennings, Founder & CEO, At One LLC
Kathy Brooks, Human Resources Director, Sugarbush Resort; Vice President Organizational Development/Communications and Culture/Human Resources, Green Mountain Coffee 2001-2013; @Sugarbush_VT
Rebecca Towne, Chief Talent Officer, Green Mountain Power; @GreenMtnPower

B. Emerging Trends: Social Entrepreneurship
Join a panel of social entrepreneurs, innovative thinkers, and change-makers actively developing social enterprises, social entrepreneurship programs, and alternative forms of funding designed to support this emerging space!
Abbey Duke, Co-Owner, Sugarsnap; Cookies for Good
Ken Merritt, Managing Director, Merritt & Merritt & Moulton
Rob Michalak, Global Director of Social Mission, Ben & Jerry's
Duane Peterson, Co-President, SunCommon
Megan Sullivan, Business Liaison, Office of Congressman Peter Welch

C. The Golden Dome: A Policy Update from the Vermont Statehouse
The Vermont Legislature faces some big issues in the 2014 session, including comprehensive tax reform, changing Vermont's energy laws, economic development, GMO labeling and how to finance a comprehensive health care system. Join members of VBSR's Public Policy Committee and key lawmakers to discuss what happened in 2013 and what may be in the cards when work resumes in the building come January.

Moderator: Daniel Barlow, Public Policy Manager, VBSR; @vbsrpolicy
Pat Heffernan, Marketing Partners and VBSR Public Policy Committee; @pheffernanvt
Senator Jeanette White, Chair, Senate Government Operations Committee
Representative Bill Botzow, Chair, House Commerce Committee
2:45 – 3:15
VBSR MEMBERSHIP ANNUAL MEETING
Andrea Cohen, Executive Director, VBSR; @cohen_andrea
3:15 – 4:30
GENERAL SESSION
Hot Topics: Vermont Yankee Decommissioning – Issues & Opportunities
A distinguished panel of lawmakers, local officials, and subject matter experts discuss the economic and business ramifications of Entergy's recent decision to decommission the Vermont Yankee nuclear plant. What are the real economic impacts, locally and statewide? Are there opportunities to creatively repurpose the plant? What are the key considerations and impacts of the different decommissioning approaches? What policy decisions lay ahead? Can we learn from other communities that have experienced a nuclear plant decommissioning? Join in for what is sure to be a lively conversation!
Moderator: Jeff Potter, The Commons; @commonsnews
Deb Katz, Executive Director, Citizens Awareness Network
Representative Rebecca Ellis, Vermont House of Representatives
Marvin Resnikoff, Radioactive Waste Management Associates
Laura Sibilia, Brattleboro Development Credit Corporation; @laurasibilia
4:30
CLOSING REMARKS
When & Where

The Grand Summit at Mt. Snow
89 Grand Summit Way
Dover, VT 05356


Wednesday, November 20, 2013 from 7:30 AM to 4:30 PM (EST)
Add to my calendar
Organizer
Vermont Businesses for Social Responsibility
VBSR's 21st Annual Fall Conference