Description
Join vBrisket at the launching point of our epic VMworld Bus Trip to enjoy some great BBQ, a few beers, and engagment with friends & community members. We will be meeting up at Bub City, Rosemont. We are excited about starting the bus trip in the Chicago area, and everyone in the community is welcome to join us for the send off party on Tuesday, August 23.
Please feel free to register and stop by to join the conversation and festivities.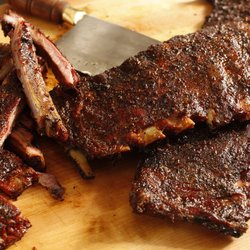 Also, if you still are interested in extending your adventure beyond the send off party there are still a few seats available on the bus. We will be sending off from Chicago and continuing the ride to Kansas City & Denver in route to VMworld 2016, Las Vegas. For your convenience, a block of rooms at a nearby hotel has been reserved for those who will be joining us from out of town.
A great big shout out to the local VMUG leadership team and a special thanks to Emily Hendershot for her work on coordinating the event!!!
We are super excited to have one of the premeir partners in Chicago, support the vBrisket Chicago MeatUp & Bus Tour Send Off, so be sure to thank them.

AHEAD helps simplify IT through innovation. We enable enterprise clients to rapidly deliver applications and services by providing a Cloud Delivery Platform and Innovation Framework for execution. The AHEAD Cloud Delivery Platform (CDP) is a comprehensive platform that enables IT to simplify and accelerate the delivery of applications and services to the business. Composed of four integrated solutions—Enterprise Service Management, Cloud Management and Automation, Mobility, and Data Center Infrastructure—the platform is designed to provide a blueprint for agile service delivery and serve as an operating model for IT organizations. AHEAD helps clients execute the Cloud Delivery Platform via the AHEAD Innovation Framework (AIF) by aligning prescriptive services to every stage of their journey. When you need to innovate, think AHEAD.