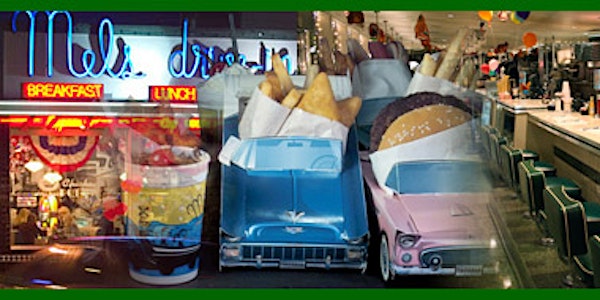 vBreakfast-2015
When and where
Location
Mel's Drive-In 801 Mission Street San Francisco, CA 94103
Description
For a fourth year in a row, I would like to invite you all for a fantastic get-together over breakfast (and of course that means BACON) and great company of fellow tekkie companions. This is a great pre-conference venue to meet up with known colleagues, and a chance to finally connect with ones you've not yet met IRL. This is a perfect opportunity to chat and be leisurally with some folks before #VMworld officially starts up full steam.
This is an INFORMAL tweetup over breakfast to meet tweeps IRL you haven't met yet; to reconnect with ones you already have; & to have some great food as well. This is a non-sponsored event so meals are at your own cost. Colleagues have shared with me how this has been a worthwhile opportunity to meet up with those in "the community" who are already in town to chit-chat and prepare for the fantastic evenings/days ahead!
Also note, since this has typically been a popular recent VMworld event, it would be best to show at staggered times so as not to overload Mel's and generate a significant "queue" (as my Euro tweeps like to call it) :)
Look forward to seeing you all there!
p.s. For those inquiring minds who may have forgotten -> YES!...spouses are of course welcome. This is for the Community, which does include our significant others, without which we wouldn't have the support/encouragement to do the amazing work we all do day in & day out. Cheers!