Description
Welcome to VBP Bootcamp 2.0 taking place at the Long Island Marriot in Uniondale.
For a schedule of classes and course descriptions, please click here.


Background
DOH began VBP Bootcamps last year which provided the beginning level of knowledge around Value Based Payments (VBP) in New York State. Based on stakeholder feedback, VBP Bootcamps are back and better than ever! This year, VBP Bootcamps 2.0 provides a deeper dive into specific topics in a classroom style learning environment.
Before attending VBP Bootcamp 2.0, it is recommended, but not required, that attendees watch and read the materials provided in Semesters 1, 2, and 3 of VBP University located on the DOH VBP website.


Registration
Please register for the event by purchasing your free ticket. REGISTERING DOES NOT GUARANTEE A SPOT IN EACH CLASS. After registering, please choose the classes you would like to take. Further directions are located on the registration page. Please limit attendance to FOUR people per organization. Registration will stay open until Wednesday, November 8th.
Class Schedule
A description of all classes has been provided via MRT Listserv and is also available on the DOH website here, www.health.ny.gov/vbp.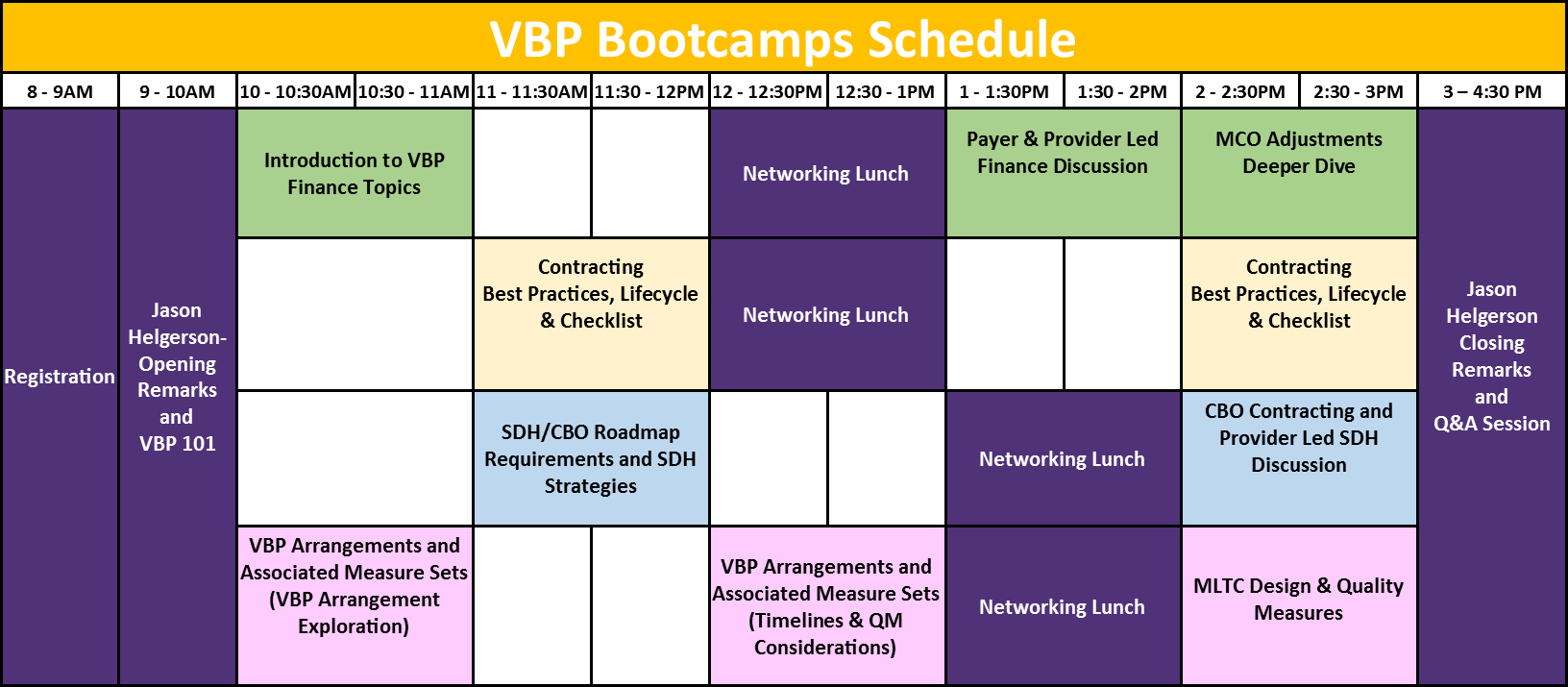 Parking
There is on-site parking for this event.
For more information, please visit the Long Island Marriott's website.