Description
---


ADVANCE TICKET SALES ARE NOW CLOSED.
TICKETS ARE $20 CASH-ONLY AT THE DOOR!
---
V.A.Y.D.R.A. = Visualize + Appreciate Your Dance Releasing Ability!
Experience a fun afternoon of beautifully choreographed pop/Latin/hip-hop group dance performances and singing onstage. See how you can use music and body movements to release toxicity from your day and absorb positive energy to rejuvenate your spirit.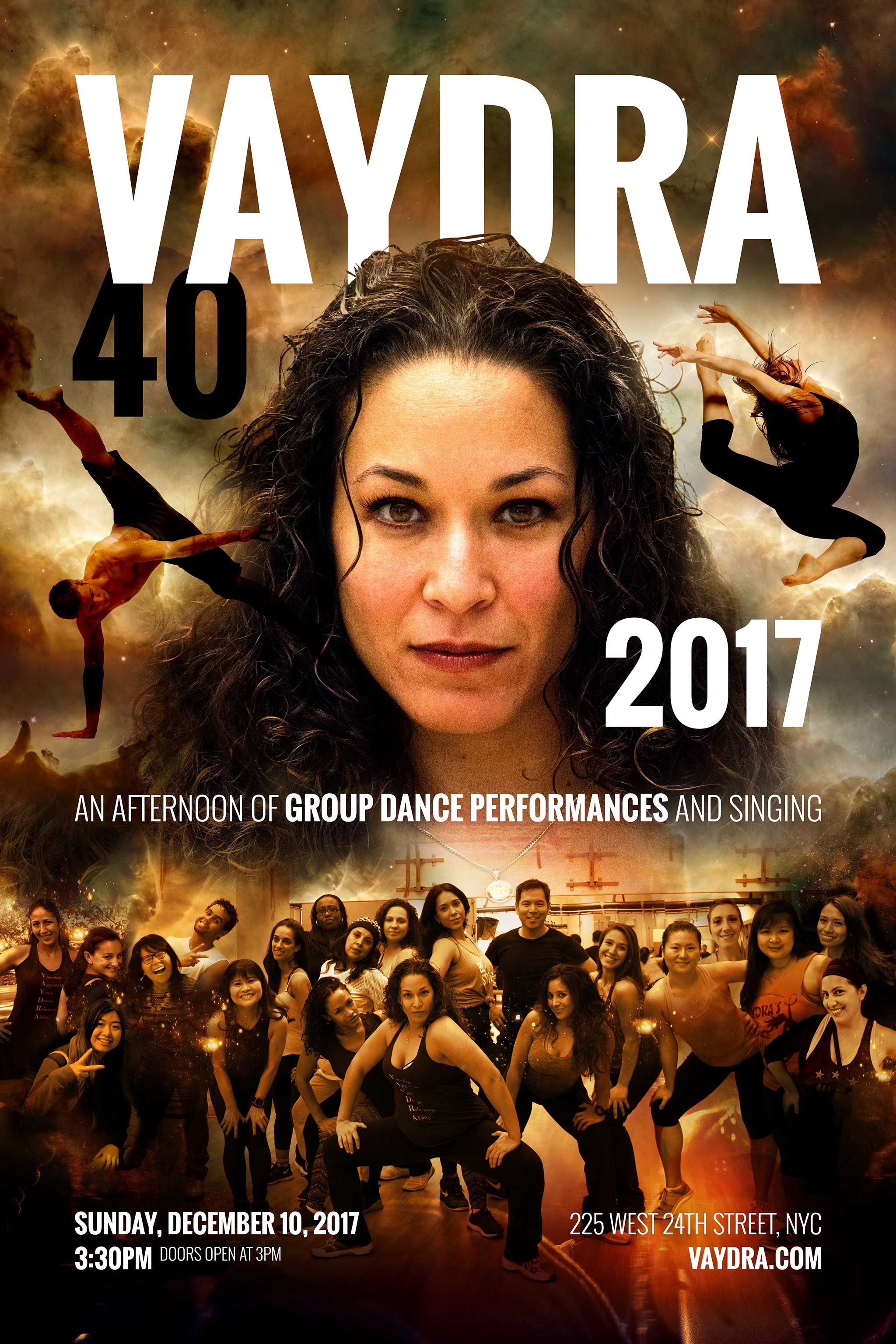 Dancers
Angeline Mendez
Angle
Annette Santos
Chelsea Zhou
Erilia Hao Wu
Ethan Graham
Evy De Guzman
Galit Mor
Heather Wong
Kondis Gray

Krystyna Bove
Lizzie Germann
Maria Valdez
Mary
Matt Lopez
Melissa Ramos-Lopez
Michelle Stella
Natalie Cabrera
Natacha Cruz-Benjamin
Rabi Ade
Robyn Pilger
Rhonda Henders
Rosa Watanabe
Vaydra Alexander
Virgil Wong
Singers
David Güitonsky
Galit Mor
Kia Karr
Yashea yBlaze
This is a fantastic event for both kids and adults. Please join us on December 10th!