Vaughn College 2014 Small Business Economic Success and Increased Revenue Conference

Tuesday, June 3, 2014 from 8:00 AM to 4:00 PM (EDT)
Event Details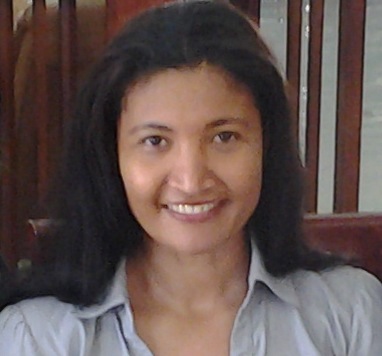 On Tuesday June 3rd, The 2014 Profitability & Economic Conference: "And the trouble is, if you don't risk anything, you risk even more." What Small Businesses Must Know for Success and Increased Revenue 
Register Now!!
Conference includes Special Workshop on Federal, State and City Government Resources facilitated by Representatives from NYS State Comptroller, SBA, ESD and NYC SBS, QEDC on Small Business Programs and Services, and many other invaluable workshops.
"In this time of highly specialized electronic communication, getting a compelling, targeted message to your audiences on economic prosperity for small businesses is very challenging," says Dr. Corrinne Graham, President of Graham International Consulting and Research. "This conference will teach attendees how to stay relevant and competitive using the latest proven techniques while at the same time increasing profits and job opportunities. It is a must-attend event for decision makers, business owners, managers, directors, VPs, and other senior executives."

The 2014 Profitability Conference includes three business tracks, including: Growth in the New Millennium, Sales and Marketing, Quality Assurance, and Business Tools and Resources. Each track consists of four sessions led by noted industry leaders.
-AM Workshops

-PM Workshops

1: Women Diversity & Emerging Industries-Patricia Hoetzel and Marie Wilson

LUNCH

 

 

 2: SEO and Online Marketing-Juan Vides

1: Technology: Hot Insider Communication Strategies and Trends-Presented by Gary Riger, Thinklab

 

 

3: Fed/State/City Gov't Resources-Presented by Man-Li Kuo Lin, SBA; Nancy Hernandez, NYS Comptroller Division of Diversity Program; Kelvin Collins NYC Small Busin. Services; Steve Cohen, Empire State Develop. Corp (ESD)

2: Small Business Programs-Presented by Seth Bornstein, QEDC

 

 

4:

Entrepreneurship, Media and The Consumer-Presented by Juan Guillen, Latin Trends

3: Obamacare-David Evangelista, Flushing Hospital Medical Center

 

 




4: Healthcare Growth and Strategies- Presented by Gloria Baca, Affinity Health Plan & Patricia Brown, Health First

 

 
Partners in this collaborative Economic Conference with Graham International Consulting and Research Inc., amongst many others includes:
U.S. Small Business Association (NY SBA)
Concepto Media Group-Patricia Hoetzel
Queens Latino-Javier Castano
Hicksville Chamber of Commerce
Latin TRENDS
Donna Events PR-Donna La Bassiere
Network USA
Long Island African American Chamber of Commerce
Mercedes Ozcan of McBreen & Kopko
Thinklab Media
Queens Women Chamber of Commerce

Workshop Speakers Include:
-NY District Office U.S. Small Business Association
-NYS Comptroller Office Division of Diversitiy Programs-Nancy Hernandez Deputy Comptroller Division of              Diversity Program
-Empire State Development Corp (ESD)-Steve Cohen, EVP and Deputy Commissioner
-NYC Small Business Services (SBS)-Kelvin Collins, Asst. Commissioner

-Queens Economic Development Council (QEDC)-Seth Bornstein, Executive Director
-David Evangelista-Flushing Hospital Medical Center

-Juan Vides-CEO Web Design & Development, SEO /SEM & Internet Marketing Services, Board Member
of American Heart Association, Columnist for Latin Trends 
-Juan Guillen-CEO and Founder of Latin TRENDS
-Patricia Hoetzel-President at Concepto Media, Community Liaison
-Gary Riger-President at Thinklab and Co-Founder of The Startup & New Media Summit
-Gloria Baca-Manager of Community Relations, Affinity Health Plan
-Patricia Brown-Marketing Representative, Health First
-Marie Wilson-Primerica

FOR ALL SPONSORS & JOURNAL ADS Please Use "SPONSORS" in Promotional Code

When & Where

Vaughn College of Aeronautics and Technology
8601 23rd Ave
Flushing, NY 11369


Tuesday, June 3, 2014 from 8:00 AM to 4:00 PM (EDT)
Add to my calendar