Vator Splash

Thursday, September 30, 2010 at 4:00 PM

-

Friday, June 3, 2011 at 1:00 AM (PDT)
Event Details
The next Vator Splash event is being held on the evening of September 30, 2010.
The Splash event, hosted by Vator, is a celebration of entrepreneurship. The evening gathering brings together high-profile, successful tech entrepreneurs sharing their lessons and advice alongside promising startups showcasing their innovative ideas. 
Hear their lessons and advice on how to be a successful entrepreneur.  

The event includes keynotes from Peter Thiel, co-founder of PayPal, who also co-founded Founders Fund and Clarium Capital, Twitter COO Dick Costolo, who also sold his last company Feedburner to Google for some $100 million, as well as founder and CEO of Eventbrite, Kevin Hartz. The event includes wine, beer and drinks, and ends with an afterparty, starring venture capitalists and executives from Facebook gracing the stage. 

Meet up-and-coming entrepreneurs with innovative ideas that could change the world.
Ten companies selected by their peers and vetted by VC judges will get a chance to present onstage with a 4-minute presentation.
At the Splash event, one company will be voted by the audience to present one more time on the segment Splash Box - Vator's American Idol for startups, with venture capitalists as panelists.

It's too late to enter. But you can check out the competition here: Vator Splash (September)
Agenda:
4:00 to 5:30 - Snacks, drinks (wine), socializing and time to see demo pits
5:30 to 5:45 - Bambi Francisco (Welcome remarks)

5:45 to 6:15 - Keynote 1 (Twitter COO Dick Costolo)

6:15 to 6:45 - First five startup pitches (4 minutes each) - (Investor panel: Raj Kapoor - Mayfield, Tim Chang - Norwest, Dana Stalder - Matrix)
6:45 to 7:15 - Keynote 2 (Kevin Hartz, Eventbrite CEO and founder)

7:15 to 7:45 - Networking break - snacks/drinks (wine), time to see demo pits

7:45 to 8:15 - Next five startup pitches (4 minutes each) - (Investor panel: Jed Katz - Javelin, Ezra Roizen - Ackrell Capital, Thao Tran - Washington Post)

8:15 to 8:40 - Keynote 3 (Peter Thiel, Founders Fund, Clarium Capital)

8:40 to 9:10 - Splash Box - (Investor panel: Aydin Senkut - Felicis, Rob Hayes - First Round, Rick Heitzmann - Firstmark, Gideon Yu - Khosla Ventures)

9:10 to 9:30 - See demo pits

9:30 to midnight - Wine and drinks during Media Temple's afterparty in the night club with Raj Kapoor (VC at Mayfield), Phil Kaplan (Blippy), Tim Chang (Norwest), Ethan Beard (Facebook), Prashant Fuloria (Facebook)
About the speakers
Peter  Thiel  is an American entrepreneur, hedge fund manager, libertarian and venture capitalist. With Elon Musk and Max Levchin, Thiel co-founded PayPal and was its CEO. He currently serves as president of Clarium Capital, a global macro hedge fund with more than $2 billion under management, and a managing partner in The Founders Fund, a $275 million venture capital fund he launched with Ken Howery and Luke Nosek in 2005. He was an early investor in Facebook, the popular social-networking site, and sits on the company's board of directors.
Dick Costolo is COO of Twitter. Twitter, founded in 2006, is the leading micro-bloggin site, that has raised $160-plus million from Insight Ventures, T.Rowe Price, IVP, Morgan Stanley, Union Square Ventures, and more. Dick was an early investor in Twitter. Prior to Twitter, Dick sold his company Feedburner to Google for $100 million.
Kevin Hartz is founder and CEO of Eventbrite. Eventbrite has raised $6.5 million from Sequoia Capital. Kevin was previously Founder and CEO of Xoom Corp., an international money-transfer company, servicing more htan 40 countries. Xoom is backe by Sequoia, Capital, NEA, Fidelity Ventures, Stanford Univ, and Peter Thiel. Kevin is an active angel investor, having invested in PayPal, Geni, Friendster, Tripit, Flixster, Adnectar, Yammer, TokBox, Boku, Flexilis, Anonymizer, and Trulia.   
About the VC/judges
Rob Hayes is a managing partner at First Round Capital. Rob came to First Round Capital in 2006 from Omidyar Network where he was their first venture investor. Prior to joining Omidyar Network in 2004, Rob was at Palm where he started up their corporate venture fund.  While in that role he also managed the strategy effort around Palm OS that led to the spinout of PalmSource.  Rob started at Palm as product manager for the initial device-independent releases of Palm OS.  During this time, Rob was responsible for the versions of Palm OS on dozens of devices including the initial Treo products.Rob has an MBA from Columbia University and a B.A. in Political Economy from the University of California, Berkeley.
Rick Heitzmann is a founder and managing director at FirstMark Capital. Prior to founding FirstMark, Rick was a partner at Pequot Ventures, where he started in 1999. Rick focuses on investments in emerging media and advertising and data and information services. Rick has led or co-led many investments in the consumer technology market including StubHub (acquired by ebay) and US Search (First Advantage – FADV). Previously, Rick was a founding member of the senior management team at First Advantage (NASDAQ: FADV), which was formed by a merger of a division of First American Corp. (NYSE: FAF) and USSearch.com, Inc.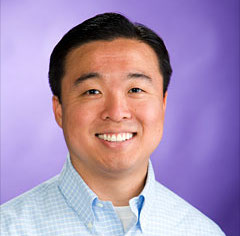 Gideon Yu is a venture capitalist at Khosla Ventures. Gideon has always been a geek at heart and is truly passionate about science and technology. In 1989, he won the First Place Grand Award at the 40th International Science and Engineering Fair in Environmental Science at the age of 17. Gideon was also the CFO of Facebook, where he led the $375 million investment round from Microsoft and Hong Kong billionaire Li Ka Shing at a record $15 billion valuation. Before that, Gideon worked with fellow Khosla Ventures partner Pierre Lamond at Sequoia Capital, and he was also the CFO at YouTube, where he negotiated its $1.65 billion sale to Google at a highly competitive auction for the company.
Thao Tran, Director of Corporate Planning and Development, at Washington Post. Thao has worked on a range of acquisitions including a broadcast TV station, an education lead generation company, and an online magazine. Additionally, Thao has done several early-stage investments in promising start-ups on behalf of the Post Company. She focuses on corp dev for the media side and handles inbound inquiries and due diligence for digital media acquisitions, investments, joint ventures and strategic partnerships (related to and independent of our media divisions). I also serve as the General Manager for WaPo Labs, which is the Post's corporate digital team focused on building innovative products for creating, distributing and monetizing news and information.
Jed Katz is the Managing Director of Javelin Venture Partners, an early-stage venture capital firm in San Francisco.  One of the pioneers of Internet commerce, Jed has spent his 18-year career developing, advising and investing in early stage technology ventures. Recently, Jed also served on the Technology, Telecom & Media advisory group for President Barack Obama's campaign. Prior to joining Javelin Venture Partners, Jed was a Managing Director of DFJ Gotham Ventures, an early-stage venture capital firm based in New York.
Aydin Senkut is the Founder and President of Felicis Ventures. He has been named one of the top 25 tech angels by Businessweek recently. Aydin's been an angel investor in promising start-ups since 2006. His portfolio encompasses over 50 companies including  Appjet (acquired by Google), Aardvark (acquired by Google), Brightroll, Disqus, Erply, Imageshack, Inkling, Justin.tv, Meraki, Mint (acquired by Intuit), Mochi Media (acquired by Shanda Games), Outright, Posterous, Powerset (acquired by Microsoft), Plusmo (acquired by AT&T), Practice Fusion, RichRelevance, Sendori (acquired by IAC), Tapulous, and Yume Networks.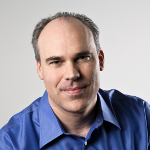 Dana Stalder is a Silicon Valley based general partner at Matrix Partners, where he invests in early stage software and internet companies. Dana's experience cuts across multiple disciplines including sales, marketing, finance, technology and product management at companies such as eBay, Netscape, PayPal and Respond.com. He has managed nimble ventures as well as 2,500-person teams. Dana joined Matrix in 2008 from PayPal, where he was a senior vice president and managed all business operations, including product, sales, marketing and technology. He is also a board member at iRise, QuinStreet, GOGII, Polyvore and zong.
Ezra Roizen is a digital media investment banker with Ackrell Capital, a boutique investment bank. He is also an advisor and commenter on emerging ventures. He focuses on digital media, e-commerce and mobile companies. Prior to banking, Ezra co-founded and was CEO of Montclare Technologies Inc. He also co-founded and was director of business development for Convoy, which is now part of Sybase.  Ezra is the Chair of the UC Berkeley, Haas School of Business Alumni Council.
About the emcee of startups
Robert Scoble is an American blogger, technology evangelist and best known for his blog, Scobleizer, which came to prominence during his entusre as a technical evangelist at Microsoft. Scoble currently works for Rackspace building a community for people fanatical about the Internet, called Building43. Scoble previously worked for Fast Company as a video blogger. 
About the host/judge
Bambi Francisco is founder and CEO of Vator.tv, a leading platform for entrepreneurs and innovators to broadcast and communicate with entrepreneurs and innovators, and VatorNews, a video business network. Prior to Vator, Bambi was an award-winning journalist at Dow Jones MarketWatch where she was the lead correspondent and columnist focusing on Internet trends and investments, appearing online and on TV. She was a morning business anchor for KPIX, the CBS affiliate in San Francisco and made frequent appearances as an expert on technology on CNBC, Fox Business News, and CBS.
About the musicians
Philip Kaplan is co-founder and president of Blippy.  Prior to Blippy, Philip was founder and CEO of AdBrite, one of the largest Internet ad networks, and remains chairman.  Philip founded and sold several other businesses including Fuckedcompany.com and PK Interactive, a software company that developed web-based applications for Fortune 500 clients. Philip is the bestselling author of F'd Companies: Spectacular Dot-com Flameouts (Simon & Schuster). He advises numerous companies and has been on the Board of Advisors of Syracuse University's School of Information studies since 2006.
Raj Kapoor is a partner at Mayfield. He is an entrepreneur , Internet industry pioneer and blogger. He invests in the online advertising, e-commerce, consumer internet/digital media and internet infrastructure services and software segments. Prior to joining Mayfield, Raj was co-founder and CEO of Snapfish, a leading global online photo service. Raj orchestrated the sale of Snapfish to Hewlett-Packard in March 2005. Raj received an M.B.A. from Harvard Business School and a B.S. with honors in mechan.
Ethan Beard is the current Director of Business Development at Facebook. In March, 2008, Beard left his position as the Director of Social Media at Google to take the position at Facebook. Before working for Google, Beard served as Director of Business Development for MTV/VH1 Interactive, as well as Silicon Alley Venture Partners, Fountainhead Capital, and Bank of America.
Tim Chang is a venture capitalist at
Norwest Venture Partners. Tim focuses on investments in wireless and digital media as well as business development initiatives in Asia-Pacific. Tim has invested in and joined the board of directors of 3Jam, a multiparty mobile text messaging platform and service, and Lumos Labs, a web-based provider of scientifically-tested brain training games. Tim also works with the boards of deCarta and Double Fusion. His band is called Black Mahal.
Prashant Fuloria currently manages monetization products at Facebook, including Facebook Ads and Facebook Credits. Prior to joining Facebook, Prashant worked at Google for over six years in several product management capacities, including early contributions to AdWords, building out Google's billing and payments products and managing all Google's products (search, ads, apps) for the Asia-Pacific region. Prior to Google, Prashant was an early employee at Closedloop Solutions, a provider of web-based financial planning and forecasting products that was subsequently acquired by Lawson Software (LWSN).  
Champagne Sponsor
Cabernet Sponsors
Afterparty Sponsor

Speaker Table Sponsor
Chardonnay Sponsor
Rosé Sponsors
Wine Sponsor
Beer Sponsor
Refreshments Sponsor
Media Partners
Affiliate Sposor
When & Where

Cafe du Nord
2170 Market St
San Francisco, 94114


Thursday, September 30, 2010 at 4:00 PM

-

Friday, June 3, 2011 at 1:00 AM (PDT)
Add to my calendar
Organizer
Vator (short for innovator) sits at the intersection of media and finance. Vator is a media company and crowd-powered VC, with a community of 150k-plus investors and entrepreneurs. VatorX is Vator's SaaS platform to help filter for great startups; Vator Investment Club (VIC) enables Vator members to invest in startups Vator selects.