Vator Splash

Thursday, May 13, 2010 from 4:30 PM to 11:55 PM (PDT)
Event Details
The next Vator Splash event is being held on the evening of May 13 2010. Vator.tv is hosting an event for seed- to early-stage startups that want to learn about building their business and launch and/or showcase their companies before their industry peers, investors and media.
The event includes snacks and drinks, and keynotes from seasoned - Zappos CEO Tony Hsieh and gWallet CEO Gurbaksh Chahal - entrepreneurs who've collectively sold their companies for more than a billion dollars. The event ends with an afterparty, starring  venture capitalist Raj Kapoor of Mayfield and his band Cover Flow gracing the stage.

Meet up-and-coming entrepreneurs with innovative ideas that could change the world.
Who's presenting:c
Ten companies selected by their peers (with input and validation from judges) through the Vator Splash competition, will get on stage and give a three-minute pitch/presentation. 
At the Splash event, one company will be voted by the audience to present one more time on the segment Splash Box - Vator's American Idol for startups, with venture capitalists as panelists.

Want to present onstage? Join the competition today and start getting the vote out.
Agenda:
4:30 to 5:50 - Snacks, drinks (wine), socializing and time to see demo pits
5:50 to 6:00 - Bambi Francisco (Welcome remarks)

6:00 to 7:00 - Tony Hsieh (Zappos)

7:00 to 7:25 - First five startup pitches (3 minutes each) - (Investor panel to critique pitches. Dave McClure of Founders Fund, Charles Moldow of Foundation Capital, Howard Hartenbaum of August Capital)

7:25 to 7:45 - Networking break - snacks/drinks (wine), time to see demo pits

7:45 to 8:10 - Next five startup pitches (3 minutes each) - (Investor panel to critique pitches)

8:10 to 8:40 - Gurbaksh Chahal (gWallet)

8:40 to 9:00 - Splash Box - (Jeff Clavier of SoftTechVC, Howard Hartenbaum, Ezra Roizen of Ackrell Capital, Jeremy Liew of Lightspeed Ventures)
9:00 to 9:15 - See demo pits

9:00 to midnight - Snacks at afterparty in the night club with Raj Kapoor (VC at Mayfield), Phil Kaplan (Charles River Ventures), Tim Chang (Norwest)

About the speakers
Tony Hsieh
, Author of "Delivering Happiness" and Zappos CEO. In 1999, at the age of 24, Tony Hsieh (pronounced Shay) sold LinkExchange, the company he co-founded, to Microsoft for $265 million. He then joined Zappos as an advisor and investor, and eventually became CEO, where he helped Zappos grow from almost no sales to over $1 billion in gross merchandise sales annually, while simultaneously making Fortune magazines annual Best Companies to Work For list. In November 2009, Zappos was acquired by Amazon.com in a deal valued at $1.2 billion on the day of closing. His first book "Delivering Happiness" will be published on June 7.
Gurbaksh Chahal
is a die-hard internet entrepreneur. In '99, he started his first company, ClickAgents at the age of 16. It was one of the first ad networks focused around performance based advertising. He sold it for $40 million to ValueClick, 18 months later. In January '04, he launched his second company, BlueLithium. The company was focused on data, optimization, and analytics and became a pioneer of behavioral targeting. Yahoo bought the company in Sept. 2007 for $300 million in cash. In Sept. 2009, Chahal launched gWallet, a virtual currency platform for social networks. 
Splash Box panelists/judges
Howard Hartenbaum joined August Capital in 2008. Prior to joining, he served as a General Partner at Draper Richards LP where he was the founding investor in Skype and a former member of the board of directors where his achievement resulted in his joining the Forbes Midas List of top venture capitalists. Before entering the venture capital field, Howard was at Hughes Electronics, where he was responsible for supporting business development, marketing and sales of satellite, information security and automotive technologies developed by HRL Laboratories.
Dave McClure oversees the Founders Fund seed-stage investment program, including FF Angel seed fund and fbFund REV incubator. He  likes to hang out with entrepreneurs, and occasionally help or invest in their startups if they let him. Dave has been geeking out in Silicon Valley for over twenty years, and has worked with companies such as PayPal, Mint, Founders Fund, Facebook, LinkedIn, SlideShare, Twilio, Simply Hired, O'Reilly Media, Intel, & Microsoft. Many years ago he used to do real work like coding or marketing or running conferences, but these days he mostly does useless stuff like sending lots of email, blogging, and hanging out on Facebook and Twitter. Dave also likes to play ultimate frisbee when his knees don't hurt.
Jeremy Liew invests primarily in the gaming, internet and mobile sectors, with a particular interest in social media, commerce, and methods for increasing monetization. He joined Lightspeed in early 2006. Previously, Jeremy was with AOL, first as SVP of Corporate Development and Chief of Staff to the CEO, and then as General Manager of Netscape. Jeremy started working in the consumer internet industry as an early employee of CitySearch in 1996 where he held a variety of sales management, operational and business development roles. He was also a management consultant at McKinsey and Company.
Ezra Roizen is a digital media investment banker with Ackrell Capital, a boutique investment bank. He is also an advisor and commenter on emerging ventures. He focuses on digital media, e-commerce and mobile companies. Prior to banking, Ezra co-founded and was CEO of Montclare Technologies Inc. He also co-founded and was director of business development for Convoy, which is now part of Sybase.  Ezra is the Chair of the UC Berkeley, Haas School of Business Alumni Council.
About the VC panelist judges
Jeff Clavier is based in Palo Alto. He is the founder and managing partner of SoftTechVC, one of the most active seed stage investors in Web 2.0 startups. Since 2004, Jeff has invested in more than 70 consumer Internet companies in areas like social media, communities, search, gaming or consumer infrastructure, almost exclusively in Silcon Valley. SoftTech VC is an early-stage VC firm managing a $15 million seed stage fund. Among companies he's backed with successful exits include Truveo (sold to AOL_, Mint (sold to Intuit), Maya's Mom (sold to J&J's BabyCenter), Userplane (sold to AOL), MyBlogLog (sold to Yahoo), Kaboodle (sold to Hearst.
Charles Moldow joined Foundation Capital in 2005, with a background in general management, sales, marketing, product management, and business development. Before coming to Foundation Capital, he was part of two teams that successfully built companies from early start-up through greater than $100 million in sales and exits near or above a billion dollars. Charles has made thirteen investments since joining Foundation, of which four have been acquired: PowerSet to Microsoft; Xoopit to Yahoo!; Adwhirl to Google; and, Weblistic to Spot Runner. Charles works closely with his current portfolio, which includes: Everyday Health, National Payment Network, Pixazza, SunRun, Big Deal, HomeRun and LendingClub.
About the host/judge
Bambi Francisco is founder and CEO of Vator.tv, a leading platform for entrepreneurs and innovators to broadcast and communicate with industry professionals, and VatorNews, a video business network. Prior to Vator, Bambi was an award-winning journalist at Dow Jones MarketWatch where she was the lead columnist/correspondent focusing on Internet trends and investments, appearing online and on TV. She was a morning business anchor for KPIX, the CBS affiliate in San Francisco and made frequent appearances as an expert on technology on CNBC, Fox Business News, and CBS.

About the musicians
Raj Kapoor is a partner at Mayfield. He is an entrepreneur , Internet industry pioneer and blogger. He invests in the online advertising, e-commerce, consumer internet/digital media and internet infrastructure services and software segments. Prior to joining Mayfield, Raj was co-founder and CEO of Snapfish, a leading global online photo service. Raj orchestrated the sale of Snapfish to Hewlett-Packard in March 2005. Raj received an M.B.A. from Harvard Business School and a B.S. with honors in mechanical/robotics engineering from Carnegie Mellon University.
Tim Chang is a venture capitalist at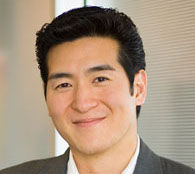 Norwest Venture Partners. Tim focuses on investments in wireless and digital media as well as business development initiatives in Asia-Pacific. Tim has invested in and joined the board of directors of 3Jam, a multiparty mobile text messaging platform and service, and Lumos Labs, a web-based provider of scientifically-tested brain training games. Tim also works with the boards of deCarta and Double Fusion. His band is called Black Mahal.
Philip Kaplan is a serial entrepreneur. He created F'd Company Web site in May 2000 and wrote the corresponding book F'd Companies in 2002. He has subsequently created other Web sites and Web-based ventures, including the online advertising market site AdBrite, which he founded in 2004. In June, 2009, Kaplan joined Charles River Ventures as an Entrepreneur In Residence.
Meliza Solan is community manager for Vator and executive producer and guest booker for  VatorNews. She is also host of What am I Missy?, a show that offers an irreverent, curious, and comical take on what's happening across technology news. Meliza is also the sister of Vator CEO Bambi Francisco.
She will be singing with Raj's band.
Cabernet Sponsors
Chardonnay Sponsors
Rosé Sponsors
Wine Sponsor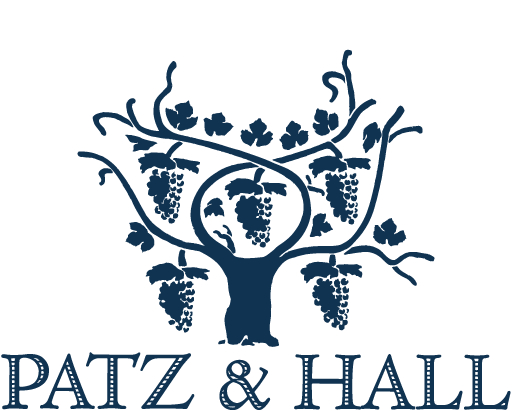 Drinks Sponsor

Bar Sponsor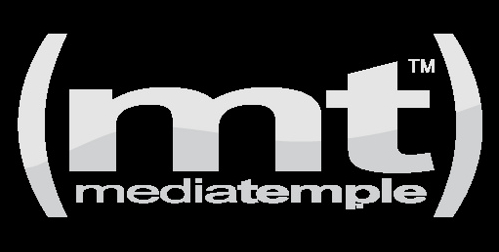 Academic Sponsor
Media Partners
Affiliate Partners
Blogger Partners
For sponsorship opportunities please email marketing@vator.tv

When & Where

Cafe du Nord
2170 Market St
San Francisco, 94114


Thursday, May 13, 2010 from 4:30 PM to 11:55 PM (PDT)
Add to my calendar
Organizer
Vator (short for innovator) sits at the intersection of media and finance. Vator is a media company and crowd-powered VC, with a community of 150k-plus investors and entrepreneurs. VatorX is Vator's SaaS platform to help filter for great startups; Vator Investment Club (VIC) enables Vator members to invest in startups Vator selects.