Vator Splash

Thursday, February 4, 2010 from 5:00 PM to 11:55 PM (PST)
Event Details
The inaugural Vator Splash event kicks off this February 4 2010. Vator.tv is hosting an event for seed- to early-stage startups that want to learn about building their business and launch and/or showcase their companies before their industry peers, investors and media.
The event includes snacks and drinks, and keynotes from Zynga CEO Mark Pincus and Smule CEO Jeff Smith, and ends with an after-party with venture capitalist Tim Chang of Norwest and his band gracing the stage.
Meet up-and-comming entrepreneurs with innovative ideas that could change the world.
Who's presenting:
Ten companies selected by their peers (with input and validation from judges) through the Vator Splash competition, will get on stage and give a three-minute pitch/presentation. 
At the Splash event, one company will be voted by the audience to present one more time on the segment Splash Box - Vator's American Idol for startups, with venture capitalists as panelists.

Want to present onstage? Join the competition today and start getting the vote out.
Agenda:
5:00 to 6:30 - Snacks, drinks, socializing and time to see demo pits
6:30 to 7:00 - Jeff Smith (Smule)

7:00 to 7:25 - First five startup pitches (3 minutes each)

7:25 to 7:45 - Networking break - snacks/drinks
7:45 to 8:10 - Next five startup pitches (3 minutes each)

8:10 to 8:40 - Mark Pincus (Zynga)

8:40 to 9:00 - Splash Box - (Brian Ascher, Venrock, Dana Settle of Greycroft Partners, Ezra Roizen of Ackrell Capital, Patrick Chung, NEA)
9:00 to 9:30 - More socializing and time to see demo pits

9:30 to 12:00 - Afterparty at the night club with Tim Chang (VC of Norwest) and his band Black Mahal playing onstage 

About the speakers
Mark Pincus is a leading Internet entrepreneur, having founded and established four successful companies. His latest venture Zynga, founded in January 2008, is the largest social gaming network. Zynga has received $219 million in funding to date and has more than 7 million daily active users playing their online social games. Mark foreshadowed the popularity of social networks when he founded Tribe Networks (tribe.net) in 2003. Core assets were sold to Cisco in 2007. Prior to Tribe, Mark co-founded SupportSoft, Inc. (Nasdaq: SPRT), which went public in 2000.
Jeff Smith is co-founder and CEO of Smule, a maker of the most popular iPhone applications, including Ocarina, Leaf Trombone and I Am T-Pain. Prior to Smule, Jeff co-founded and ran an email security software comapny called Tumbleweed, which he took public on the Nasdaq and grew to $50 million in sales before stepping down as CEO. Jeff is currently pursuing a PhD in Computer Music as Stanford University. He previously received a BS in Computer Science at Stanford University.  Jeff is the co-author of 16 patents in the field of email security.
About the Splash Box panelists/judges
Brian Ascher joined Venrock in 1998 as Kauffman Fellow, after holding a senior marketing and product marketing at Intuit. He had responsibility for launching several versions of the market-leading software product Quicken and the Quicken.com Web site. Brian earned a BA, magna cum laude, Phi Beta Kappa, from Princeton University and an MBA from Stanford. Brian's past investments include Adify (acquired by Cox), DATAllegro (acquired by Microsoft), Unicru (Aquired by Kronos), Fogdog Sports (NASDAQ: FOGD/acquired by GSI Commerce. Brian's current investments and Board seats include Vocera Communications, Awarepoint, Shopflick, Intercasting, Atrenta, Martini Media Network and retail solutions.

Dana Settle is a Partner with Greycroft Partners, and she heads the firm's west coast office. Prior to joining Greycroft, Dana spent  six years at Mayfield, focusing on early-stage companies in the mobile communications and consumer Internet markets. She serves or observes on the boards of K2 Networks, MoVoxx, Sometrics, Sportgenic, United Sample, Vuze and WideOrbit. She managed the firm's investments in Digisynd (sold to Disney) and ContentNext (sold to Guardian Media). Dana previously invested in and advised several companies, including Inphi, MobileStar (sold to TMobile), Revenue Science, Trigo (sold to IBM) and Truveo (sold to AOL).
Patrick Chung is a partner at NEA, focusing on consumer, Internet and mobile investments across stage. He is a director of 23andMe, Loopt, GoodGuide, Quantos and Realtime Worlds, and is actively invovled with Nurien, Xoom, and the firm's venture growth activities. Prior to NEA, Patrick helped to grow ZEFER, an Internet services firm (aquired by NEC) to more than $100 million in annual revenue and more than 700 people across six global offices. Prior to ZEFER, Patrick was with McKinsey & Company, specializing in hardward, software and services companies.

Ezra Roizen is a digital media investment banker with Ackrell Capital, a boutique investment bank. He is also an advisor and commenter on emerging ventures. He focuses on digital media, e-commerce and mobile companies. Prior to banking, Ezra co-founded and was CEO of Montclare Technologies Inc. He also co-founded and was director of business development for Convoy, which is now part of Sybase.  Ezra is the Chair of the UC Berkeley, Haas School of Business Alumni Council.
About the host/judge
Bambi Francisco is founder and CEO of Vator.tv, a leading platform for entrepreneurs and innovators to broadcast and communicate with industry professionals, and VatorNews, a video business network. Prior to Vator, Bambi was an award-winning journalists at Dow Jones MarketWatch where she had 400,000 subscribers to her newsletter. She was a morning business anchor for KPIX, the CBS affiliate in San Francisco and made frequent appearances as an expert on technology on CNBC, Fox Business News, and CBS.
About the presenter of the startups

Robert Scoble is an American blogger, technology evangelist and best known for his blog, Scobleizer, which came to prominence during his entusre as a technical evangelist at Microsoft. Scoble currently works for Rackspace building a community for people fanatical about the Internet, called Building43.
Scoble previously worked for Fast Company as a video blogger. 
About the musicians

Tim Chang is a venture capitalist at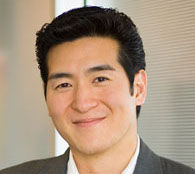 Norwest Venture Partners. Tim focuses on investments in wireless and digital media as well as business development initiatives in Asia-Pacific. Tim has invested in and joined the board of directors of 3Jam, a multiparty mobile text messaging platform and service, and Lumos Labs, a web-based provider of scientifically-tested brain training games. Tim also works with the boards of deCarta and Double Fusion. His band is called Black Mahal.
Meliza Solan is community manager for Vator and executive producer and guest booker for  VatorNews. She is also host of What am I Missy?, a show that offers an irreverent, curious, and comical take on what's happening across technology news. Meliza is also the sister of Vator CEO Bambi Francisco.
She will be singing with Tim's band Black Mahal. 

About the sponsors:
Cabernet Sponsor
Afterparty Host
Chardonnay Sponsors

Rosé Sponsor
Academic Sponsor
Media Sponsors
Blogger Partners

(For sponsorships contact: marketing@vator.tv)

When & Where

Cafe du Nord
2170 Market St
San Francisco, 94114


Thursday, February 4, 2010 from 5:00 PM to 11:55 PM (PST)
Add to my calendar
Organizer
Vator, Inc.
Vator (short for innovator) sits at the intersection of media and finance. Vator is a media company and crowd-powered VC, with a community of 150k-plus investors and entrepreneurs. VatorX is Vator's SaaS platform to help filter for great startups; Vator Investment Club (VIC) enables Vator members to invest in startups Vator selects.