Description
Vator is bringing its popular Splash event to New York City.
The Splash event, hosted by Vator, is a celebration of entrepreneurship. The evening gathering brings together high-profile, successful tech entrepreneurs sharing their lessons and advice alongside promising startups showcasing their innovative ideas.
Hear their lessons and advice on how to be a successful entrepreneur.

The event, brought to you by RRE Ventures, includes keynotes from Avner Ronen, founder and CEO of Boxee, Henry Blodget, Founder and CEO of Business Insider, and Mike Hudack co-founder and CEO of Blip.tv as well as as VC/Judges RRE Ventures VC Adam Ludwin, Greycroft VC Drew Lipsher, Matt Meeker of Polaris, Venrock VC David Pakman, David Tisch, director of TechStars NY, Owen Davis of NYC Seed, Brian Hirsch managing partner of GSAVP, and FirstMark VC Amish Jani, Ron Bloom of Mevio, and many more. The event includes wine, beer and drinks, and ends with an afterparty.

The event will be held at Webster Hall on the evening of December 15. Save the date!

Meet up-and-coming entrepreneurs with innovative ideas that could change the world.
Be one of those entrepreneurs onstage by competing. Enter the Vator Splash NYC competition here.
Finalists of the competition will be the Splash NY top 10. They will be selected by their peers through an online competition, and vetted by VC judges. The top 10 will get a chance to present onstage with a three-minute presentation and live feedback from VC judges.
At the Splash event, one company will be voted by the audience to present one more time on the segment Splash Box - Vator's American Idol for startups, with venture capitalists as panelists.
Sponsorship packages are still available! For inquiries please email us vatorsplash@perksconsulting.com with your interest.
Agenda:
5:00 to 6:00 - Drinks, socializing and time to see demo pits
6:00 to 6:30 - Mike Hudack (Blip.tv)
6:30 to 7:00 - First five startups (Startups give 3-minute pitches. VC/judges include Amish Jani of FirstMark, Deborah Jackson of DBJ Capital, David Pakman of Venrock, and Ron Bloom of Mevio)

7:00 to 7:30 - Networking break and drinks
7:30 to 8:00 - Henry Blodget (Business Insider)
8:00 to 8:30 - Next five startup pitches (Startups give 3-minutes pitches. VC/judges have two minutes to discuss each startup. VC/judges include Matt Meeker of Polaris Ventures, Brian Hirsch of GSAVP, Traver Hutchins of Remedy Health)
8:30 to 9:00 - Avner Ronen (Boxee)

9:00 to 9:05 - Winner announced
9:05 to 9:30 - Splash Box - (David Tisch TechStars NY, Adam Ludwin of RRE Ventures, Owen Davis of NYC Seed, Drew Lipsher of Greycroft)
9:30 to 10:00 - More socializing and time to see demo pits

About the speakers
Avner Ronen is the founder and CEO of Boxee. Named one of Rolling Stone's "Agents of Change" for 2009, prior to Boxee Avner was the Head of Corporate Development and M&A for Comverse, Inc., a leading provider of software and service to Telecom service providers. He was responsible for acquisitions valued at $450M, which were key to the company's evolution from a voicemail company to a billing and VAS provider.
Avner joined Comverse in 2002 when they acquired Odigo, a company he co-founded in 1998. Odigo was one of the early Instant Messaging services on the web serving over 8 million users worldwide, and earned Avner the 2002 honor of being a member of Crain's "40 under 40."
Prior to Odigo, he served for four and a half years in the Israeli Defense Force in the special computer unit, MAMRAM
Mike Hudack is a co-founder of blip.tv and serves as the company's president and CEO. He is responsible for blip.tv's overall business strategy, focusing in particular on community relations along with syndication, distribution and advertising partnerships.
Prior to blip.tv, Mike worked as a developer and administrator for the National Hockey League, where he managed the team responsible for one of the biggest IT projects in the history of the League — consolidating and re-developing the NHL's internal applications, which serve hundreds of employees using dozens of technologies. Mike also developed the content management system for NHL.com and redesigned the software used to bring scores and statistics from dozens of simultaneous hockey games to fans in real-time.
Mike has spoken at SXSW, Streaming Media West, Beyond Broadcast, the Open Media Developers Summit, TelcoTV and dozens of other conferences and has served as a guest lecturer at NYU and elsewhere as an expert on video, blogging and citizen journalism. He has created and maintained more than a half dozen independent media projects, including warstories:CC, warblogs:CC and the Index of Evil. His independent projects have been covered by the Washington Post, USA Today, the PBS Newshour, NPR and Forbes, among others.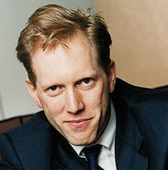 Henry Blodget is an American former equity research analyst, currently banned from the securities industry, who was senior Internet analyst for CIBC Oppenheimer during the dot-com bubble and the head of the global Internet research team at Merrill Lynch. Blodget is now the editor and CEO of The Business Insider, a business news and analysis site, and a host of Yahoo TechTicker, a finance show on Yahoo.
Blodget received a Bachelor of Arts degree from Yale University and began his career as a freelancejournalist and was a proofreader for Harper's Magazine. In 1994, Blodget joined the corporate finance training program at Prudential Securities, and, two years later, moved to Oppenheimer & Co. in equity research. In October 1998,[1] he predicted that Amazon.com's stock price would hit $400 (which it did a month later, gaining 128%). This call received significant media attention, and, two months later, he accepted a position at Merrill Lynch.[2][1] Blodget's influence continued to increase, and, in 2000, he was voted the No. 1 Internet/eCommerce analyst on Wall Street by Institutional Investor, Greenwich Associates, and TheStreet.com.
About the VC/judges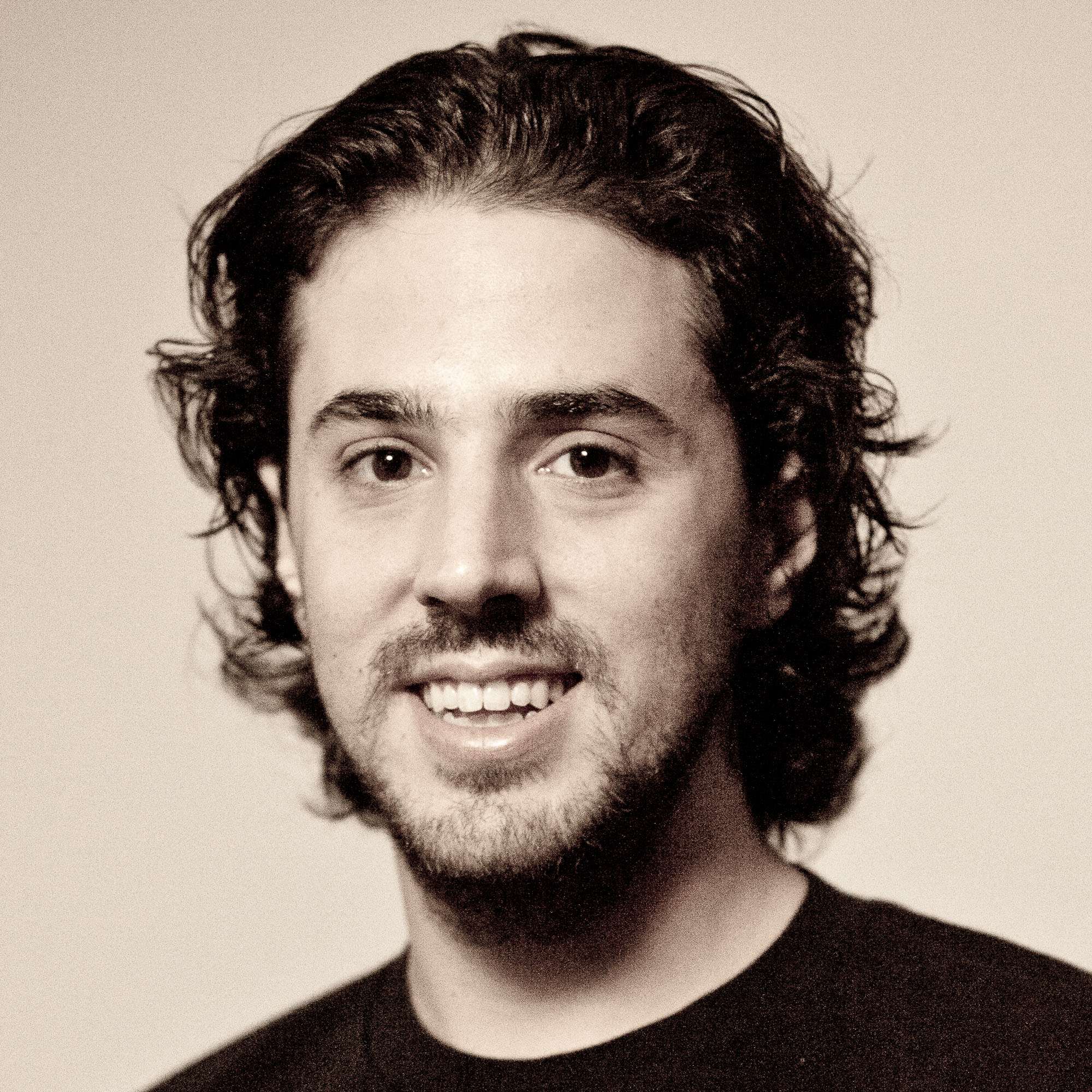 David Tisch As Director of TechStars in New York City, David will co-lead the New York City TechStars program alongside TechStars' Founder and CEO David Cohen. David Tisch is the Managing Member of Box Group, LLC, a New York City based seed-stage venture capital firm that focuses investments on disruptive technologies and exceptional entrepreneurial teams.
Prior to joining TechStars, David served as Executive Vice President of Interactive Strategies at kgb, a diversified global information services company. While at kgb, David focused on consumer facing initiatives, the companies rebranding efforts and served as special advisor to the CEO on new business opportunities. In addition, David founded and lead Knowmore.com, a social aggregation startup and wholly-owned subsidiary of kgb.
As an investor, advisor or mentor, David has worked with a variety of startups including Boxee, Flavors.me, CollegeOnly, Goodsie, GroupMe, Profitably, SuperKix, SneakerFiles, StatSheet and TroopSwap.
David has a B.A. in American History from the University of Pennsylvania and a J.D. from New York University School of Law.
David blogs about his experiences at davidtisch.com. You can find David on Twitter @davetisch.
Brian Hirsch is a Managing Partner of Greenhill SAVP and a Co-Chairman of the Fund's Investment Committee. Prior to joining SAVP in 2004, Mr. Hirsch was a Principal at Sterling Venture Partners and led the firm's investments in technology-related companies. Mr. Hirsch is currently a board member of Flat World Knowledge, FTRANS, HomeSphere, MyNines, Pontiflex, RealDirect, Spanfeller Media Group, Three Stage Media, and TRAFFIQ. Brian previously sat on the board of YellowJacket (acquired by the Intercontinental Exchange, NYSE:ICE) and KnowledgeStorm (acquired by TechTarget, NASDAQ:TTGT).
Amish Jani is a Founder and Managing Director of FirstMark Capital and focuses on seed and early stage investments in software, cloud computing, digital media, and Internet sectors. Prior to founding FirstMark Capital, Amish served as a Partner with Pequot Ventures. Amish sits on the boards of AppFirst, Aveksa, CollegeOnly, Conductor, IMImobile, Knewton, and Lumosity. Amish holds an M.B.A. and a B.S. from the Wharton School of Business at the University of Pennsylvania. Follow Amish on Twitter at @amishjani.
Amish is an enthusiastic supporter of the New York City entrepreneurial community. He was recently named to the Silicon Alley Insider 2010 100 List, and regularly speaks at high-profile entrepreneurial events including SAI Startup 2010, TechCrunch Disrupt and TieCon 2010. He is actively involved with the Mayor's office, including initiatives such as Media.NYC.2020 and NY Venture Fellows, as well as the well-regarded incubator program TechStars in NYC. Amish has been featured in articles in Business Week, Internet Retailer, The Wall Street Journal and Forbes.com.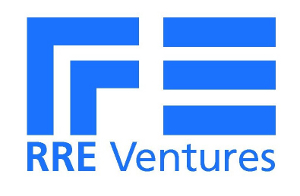 Rose Sponsors

Media Partners