Description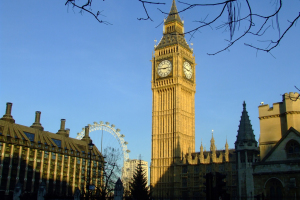 Vator Splash promises to be the premier startup competition and event this fall in London.
Hosted by Bambi Francisco (Vator) and in partnership with Andrew Humphries (TheBakery), Splash London is an afternoon/evening event to be held at Level39 (accelerator). The event will bring some of the brightest minds in venture and angel investing in the UK and in the US.
The startup competition is unparalled. In SF and LA, where Splash is typically held, the finalists and winners of Splash events in the last three years have raised a collective $100 million in follow-on capital.
In the US, Splash has attracted high-profile, seasoned entrepreneurs such as Peter Thiel, Mark Pincus (Zynga), Aaron Levie (Box), Dick Costolo (Twitter), Tim Westergren (Pandora), Phil Libin (Evernote), Brian Sharples (HomeAway), to name a few. Investors from top VC firms have also participated, such as Greylock, Floodgate, FirstRound, FirstMark, NEA, Khosla Ventures, AOL Ventures, Google Ventures, etc.
The inaugural Splash London is expected to draw the same crowd. Want to see who's speaking?
Thanks to our sponsors: Rackspace, Taylor Wessing and Blick Rothenberg!
Refund policy:
Vator Splash tickets are non-refundable, however they are transferable by their original owner by emailing mitos@vator.tv. Due to expected high demand, we prohibit reselling of tickets higher than face-value. No peddling or selling of any goods or services; or distribution of flyers, goods, or any materials without the written consent of the event organizers.