Ultimate Feng Shui - learn The SECRETS of VASTU. "using the source energies for outrageous health & wealth"
About this event
B.O.G.O. Tickets available until February 1st.- Buy One Ticket / One Guest attends with you FREE. - details on ticket description.
Join us for this exciting event that will reveal how your home & office can become an amplifier of positive earth energy. Truly the Secrets of the Ancients & of the Ultra Rich & Famous.
Here is what you will learn:
1. The Vastu Principles & How to Tap into the Source Energies
2. EMF's Remediation, including : 5G, WiFi, Cell Towers and more
3. Ley Line Identification & Entrainment of the energy streams
4. Changing the Structural Resonation of your domicile to balance the energy
5. Pyramid Energy & Vastu Around the Globe!
Seating is very limited.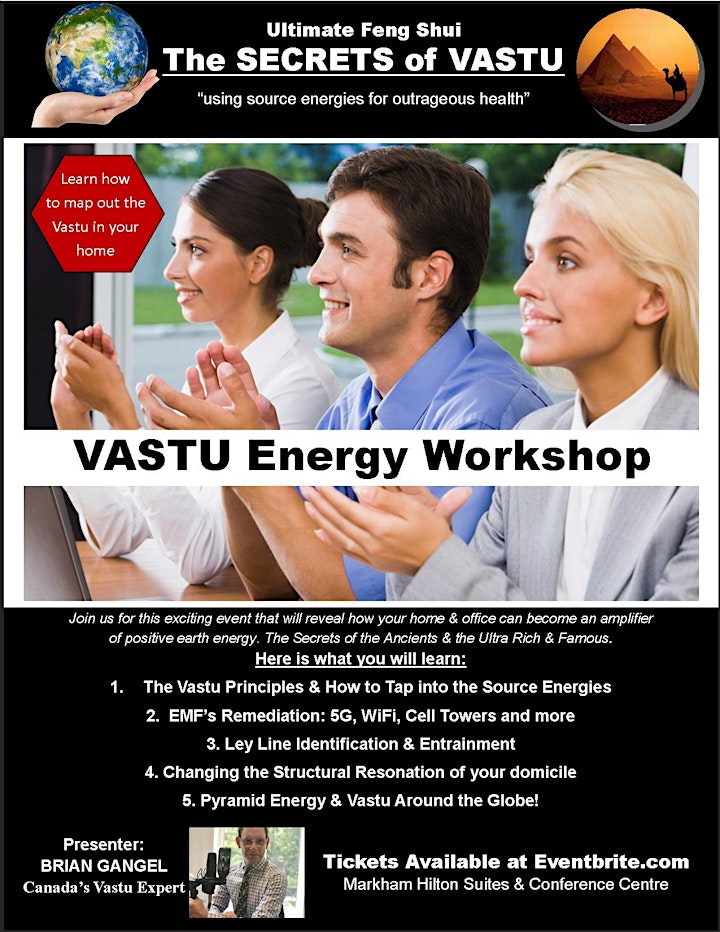 Organizer of Vastu Energy Workshop